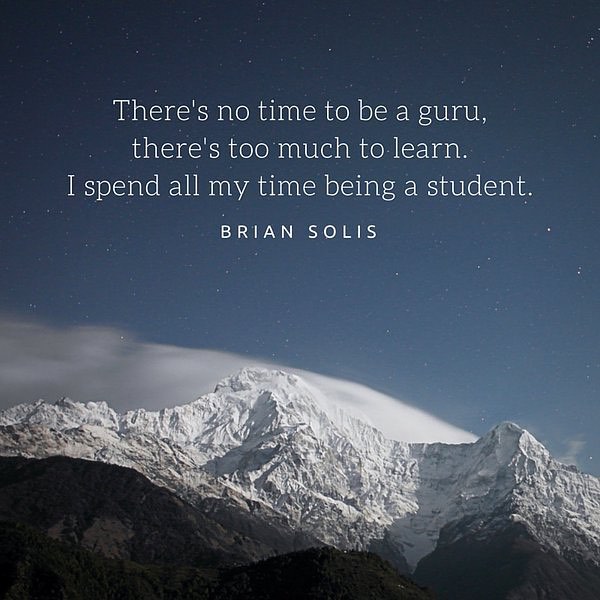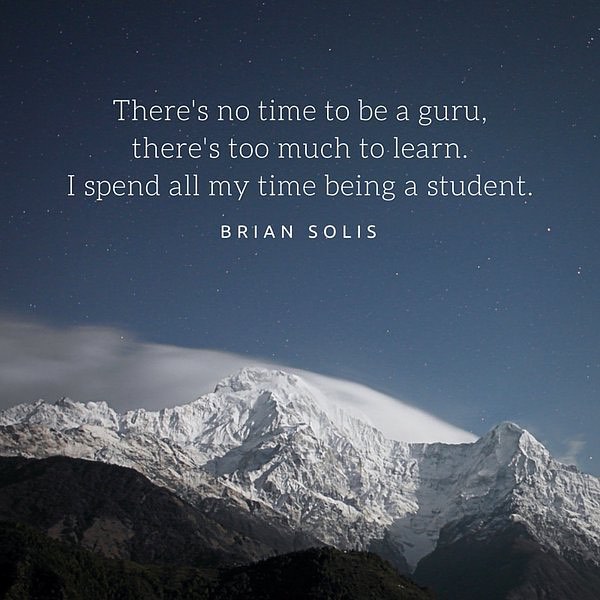 Guest post by Mark Burgess (@mnburgess) co-author of "Social Employees: The New Marketing Channel," a 22-part video tutorial released by Lynda.com, a LinkedIn company.
What is the value of lifelong learning, and how do you build it within your organization?
Today, the value of building a culture of active learners can be summed up in one word: relevancy. In a recent post for Harvard Business Review, Pat Wadors, CHRO of LinkedIn, argues precisely this. Simply put, organizations that are not learning risk being overrun by those that do. But to foster learning, Wadors says a few things need to happen first: management must take an active role, recruiters must identify learners early, and organizations mustn't micromanage the process.
Naturally, creating a culture of lifelong learners will take time—and a variety of different approaches. But crucial to launching any learning program on the right foot is establishing a guiding philosophy and learning model that is both practical and scalable.
The 70:20:10 Learning Model
One particularly compelling concept is the 70:20:10 learning model. First proposed over 20 years ago by the Center for Creative Leadership, this model posits that 70 percent of learning is self-directed, 20 percent comes from mentoring and coaching, and 10 percent comes from formal training.
With just this basic premise, there emerge three possible learning paths: supporting self-directed learning, promoting mentorship programs, and designing formal training programs to support and enhance informal learning experiences—which far and away make up the bulk of all learning. This an informal-first allocation of resources—and an infrastructure that encourages informal, on-the-spot learning.
Embracing Digital Learning
In our best-selling book The Social Employee, co-author Cheryl Burgess and I covered innovative formalized social training programs like Dell's SMaC-U and Adobe's Center of Excellence. But not all learning must be course-based.
In recent years, there has been a tremendous proliferation of analytics-based, self-directed digital learning platforms. These tools are not only cost-effective, but also forward-thinking. Employees completing short modules are given a chance to assess their comprehension and get Netflix-like suggestions for further learning opportunities.
Learning by Connecting and Sharing
But even with the best learning platforms out there, and given the rapid pace of change in today's ecosystem, employees are bound to encounter a real head-scratcher from time to time.
This is where a social employee ecosystem comes in. Stumped employees can reach out to their communities to see if anyone might have an answer—or at least point them in the direction of finding one.
Of course, it's often said that the best way to learn is to teach. Once a curious employee has come up with an answer to a particularly vexing problem, they can be encouraged to produce a piece of content around it.
Depending on the subject matter or utility value, this content can be shared through either internal or external channels—or both. And in our increasingly visual world, it can come in any format: blog post, infographic, video, etc. Finally, smart tagging of the content can help employees with similar questions, who will then be inclined to share the content through their own networks.
Certification, Badges, and Credentials
If employees are going the extra mile to develop new skills, they'll want to share their achievement—and rightfully so. From traditional universities to start-up e-learning companies, more organizations are offering mini-MBA or micro-credentialing courses and certifying new skills. Employees can then display their achievement on social profiles.
As I explain in my TEDx Navesink talk, allowing employees to enroll in these courses is a win-win. The organization benefits by raising their baseline intelligence, bringing new knowledge within its walls, and increasing their ability to attract and retain employees. And on the other side of the coin, employees gain transferable skills, increase their social visibility, and make themselves more employable.
With their Lynda.com training platform, LinkedIn is making great strides in committing employees and organizations alike to the idea of lifelong learning. Recently, Blue Focus Marketing had the opportunity to design and launch a 22-part video tutorial course for Lynda.com. The course, titled "Social Employees: The New Marketing Channel," takes viewers through all the essential steps of designing a social employee pilot program—from the value of executive buy-in to the necessity of establishing a strong content platform.
With so many committed to establishing a professional learning culture, and spending on learning platforms increasing every year, the pace of business growth and innovation isn't likely to slow down any time soon. Is your organization investing in knowledge now so that it can thrive later?