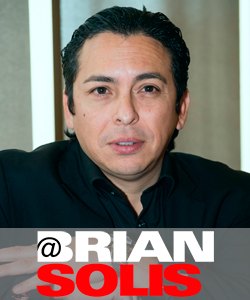 4/16/16 FitSmallBusiness: Michael X. Heiligenstein (excerpt)
Editor: Brian Solis
Favorite Recent Article: The Embrace: Creating Experiences that Nurture Attention into Engagement  Brian Solis reminds us that in every business, we are working with human beings, not just customers and employees. No one aspect of business is good enough anymore. People have experiences. They also share experiences. We should design them to be incredible and shareable in every step of the customer/employee journey.
About the Blog: Brian Solis's blog consist of compelling content on customer engagement and emerging technology influence on business culture and marketing. This blog is also host to some great guest post and is definitely worth a read.