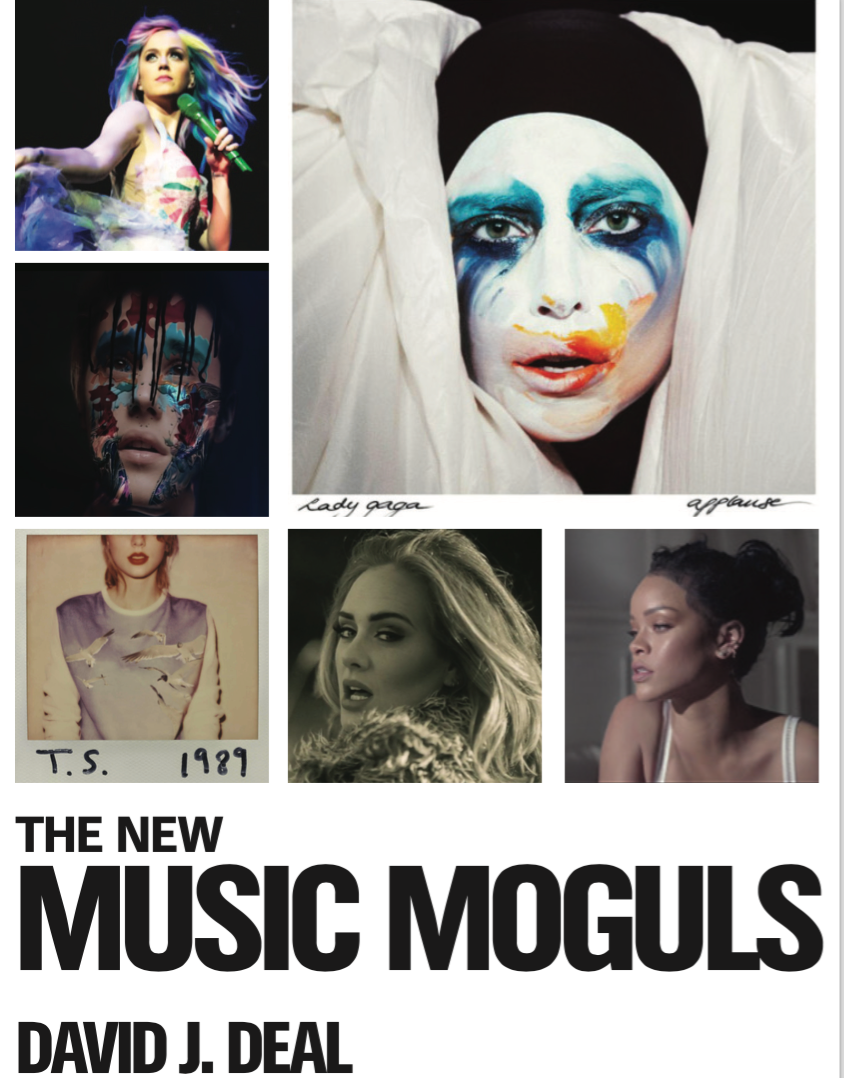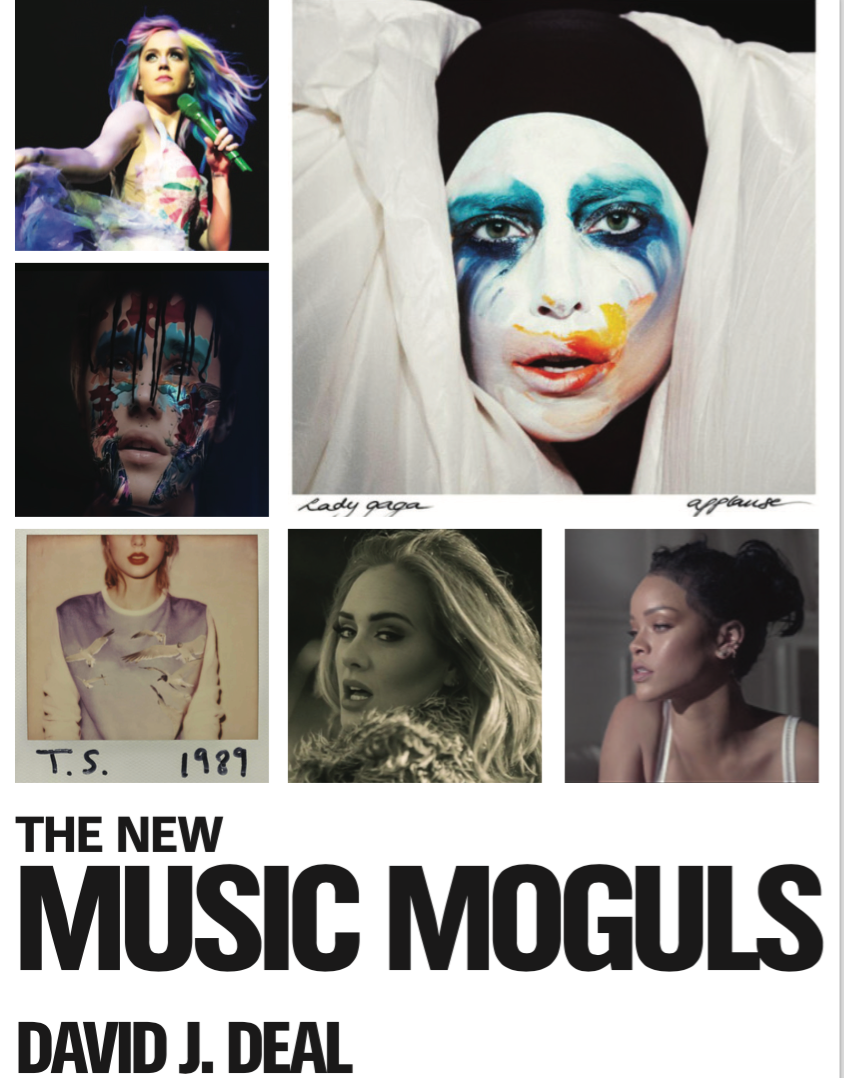 Guest post by David Deal (@DavidJDeal) author of the new [free] ebook, "The New Music Moguls"
How do you succeed in an industry that faces constant disruption?
The music industry has been asking itself this question ever since Napster crashed the party. As it turns out, elite musicians such as Rihanna and Taylor Swift, who routinely earn millions year after year, have been providing answers all along. They write their own rules for success, including a willingness to use their music as a springboard to build resilient brands that transcend the industry. Call them the new music moguls.
To better understand how the new music moguls roll, I recently examined the artists who appear regularly on the annual Forbes list of highest-paid musicians, as well as a few who will certainly make the 2016 list later this year. The 31 names on the 2015 list made huge bucks, starting with Katy Perry, with $135 million earned. The lowest ranking musicians, Dr. Dre and Maroon 5, made $33 million each — not a bad haul even for those at the bottom rung.
The new music moguls matter not just because they make money — although their financial gains certainly constitute a yardstick by which their success is measured — but also because they are willing to adapt to a changing industry. As Katy Perry told Forbes, "Music has changed. The record is that launching pad for all kinds of other creative branches." Recorded music in and of itself does not pay the bills unless an artist knows how to play ball with brands.
The industry's biggest stars build their fan bases with music, but they make their money elsewhere. The Jay Zs, Taylor Swifts, and Justin Timberlakes cash in from touring, forming endorsement deals with brands, and by launching their own business ventures. They treat their own music as branded content hustled across multiple media to raise their profiles and support their tours.
And who can blame them? Consumers just don't buy enough recorded music anymore to support the performers we say we love. The old rules, such as releasing an album and then touring to support the album, don't work anymore. And while the new music moguls were not the first musicians to dip their toes into the world of endorsement deals and merchandising, they've certain taken these practices to a new level.
Let's take a closer look at three examples.
Beyoncé and Katy Perry: Hustling Songs like Content
Katy Perry made her $135 million in 2015 from touring (playing 126 shows and earning $2 million per venue) and endorsing products such as Claire's, Coty, and CoverGirl. And Beyonce may earn as much as $250 million by the time her Formation tour wraps up July 31. Beyoncé and Katy Perry both demonstrates how stars treat music as branded content that fuels a number of broader endeavors.
For instance during the 2015 holiday season, Katy Perry debuted her song "Every Day Is a Holiday" in an H&M commercial and streamed the track into H&M stores. She also modeled the H&M holiday collection. Why? Because she was releasing her own line of holiday-themed onesies. What better way to draw attention to her own line of apparel?
But Beyoncé took song hustling to a whole new level when she released "Formation" during Super Bowl 50. She relied on two important media: video, where she could accumulate millions of views within a day of its release, and the Super Bowl 50 halftime show, where she could command a global platform. And she took every advantage of the opportunity by unleashing a controversial song that gained her so much media attention that she was out trending Hillary Clinton, Bernie Sanders, and Donald Trump on Google for several days following the Super Bowl.
Why would one of the world's most powerful musicians, whose net worth exceeds $250 million, release a song that anyone can stream for free? Because her Formation World Tour is just around the corner, and "Formation" is a perfect advertisement for the tour. Controversy creates conversation. And conversation creates curiosity. It's no coincidence that the Formation World Tour was selling out in venues across the United States immediately when tickets went on sale after the song was released.
Not a bad rate of return for a song.
Rihanna: The Art of the Co-Brand
Musicians and brands have been cozying up to each other for decades. But new music moguls such as Rihanna are going well beyond the time-honored practice of hawking products or accepting money for tour endorsements. They're creating relationships that re-imagine the role of the brand and the artist.
For instance, Rihanna's $25 million relationship with Samsung puts the corporate conglomerate in the role of music distributor. When Rihanna released her new album Anti on January 28, she found a way to go platinum and make money within 15 hours: Samsung bought 1 million copies of the album and gave them away. For Rihanna and Samsung, Anti going platinum is not about record sales — it's about creating a moment that earns attention for two giant brands at a time when attention is currency, as Brian Solis has noted. And Samsung is also sponsoring her Anti World Tour, where the real money is made.
On the other hand, Rihanna's relationship with Puma takes her personal brand in a different direction completely. Rihanna had already branched out beyond music with the release of her own fragrance line. She cracked the sportswear fashion industry when Puma named her creative director for its women's collections, thus updating a cobranding model that Jay Z and Reebok started in 2003. The news helped re-contextualize Rihanna's personal brand into the realm of style and fitness (just as fashion has done for hip-hop stars for years) although how much money she makes from the relationship is unknown (I doubt the sum is insignificant). After making headlines for her music, she was appearing in publications such as Vogue. Months later, it became apparent that the appointment was no gimmick. Her limited edition Creeper collection was credited with boosting Puma's quarterly earnings beyond expectations. And Puma is a sponsor of her world tour.
Rihanna's transformation into a global fashion and music brand is now complete. And it's a wise move. In the fickle world of music, you are only as good as your last YouTube video. By expanding beyond music, Rihanna has diversified her brand and created more revenue streams, as a smart conglomerate should.
Hustle and Flow
Creating innovative relationships with brands. Hustling content everywhere. Those are among the lessons that the music moguls teach any marketer, inside and outside the music industry. The moguls have many other lessons to share, which I discuss in a recently published ebook, The New Music Moguls. The biggest lesson of all, though, is this: in a disrupted industry, you need to change your assumptions before someone changes them for you.