by Tatiana Beale, Traackr (excerpt)
As the popularity of influencer marketing gains speed, the practice itself has become difficult to navigate. It's even hard to be an influencer, with the FTC increasingly reminding us that the rules are not meant for interpretation. In case you were wondering, using #sp to disclose your paid sponsorship is no longer going to fly.
Influencer marketing needs an upgrade in its definition, methodologies, and metrics to focus more on doing new things that unlock new value. Welcome to Influence 2.0.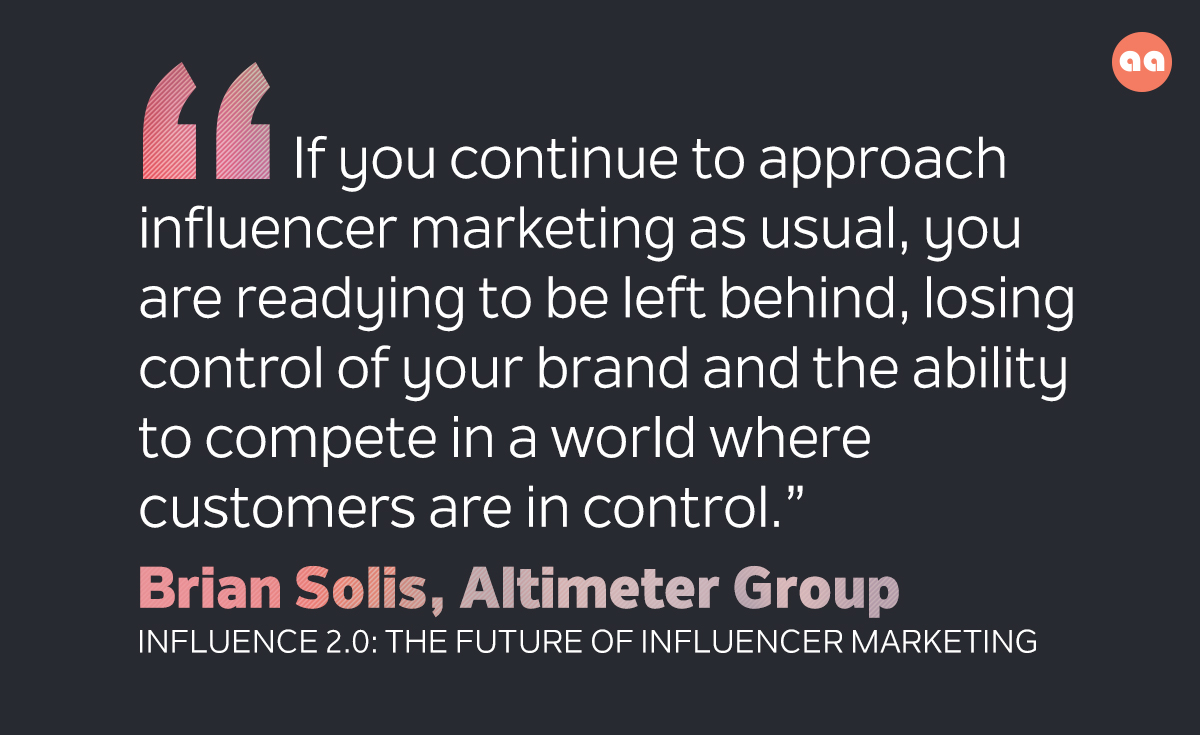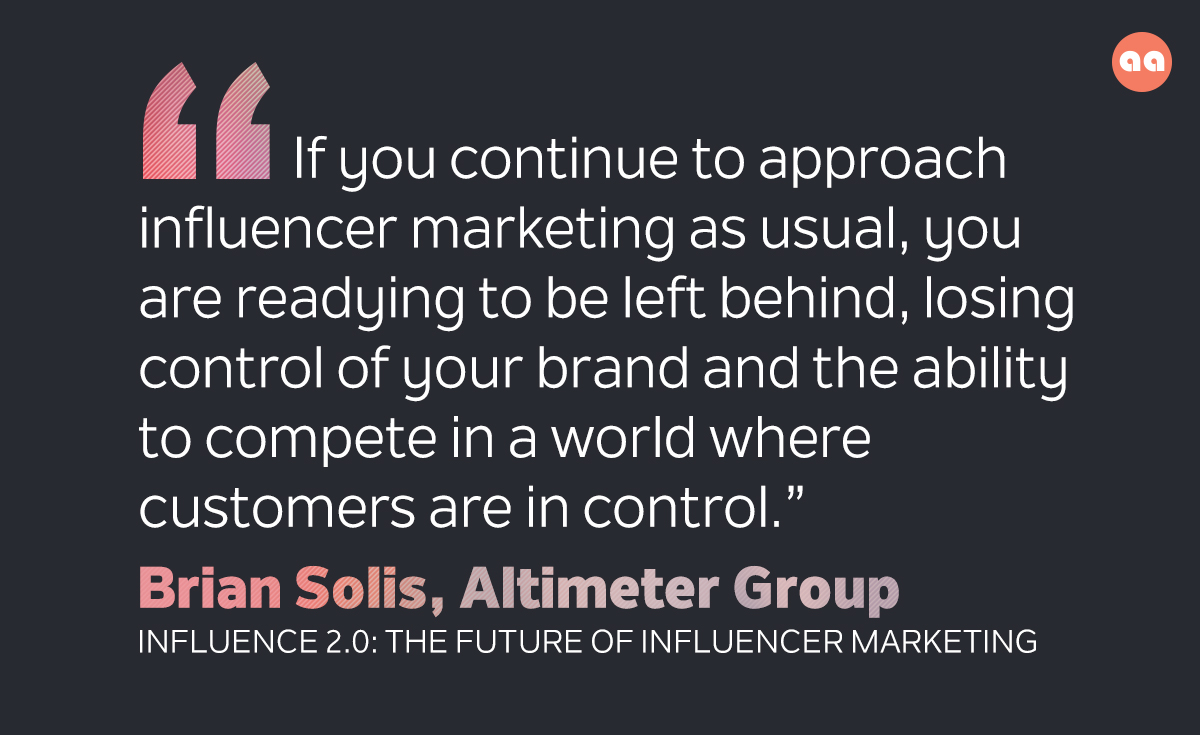 To help marketers and influencers alike, we set out to learn what's actually working for the practice. In partnership with TopRank Marketing, we surveyed 102 brand marketers and strategists from leading companies that we all know and love. We then commissioned one of the first thought leaders in influencer marketing, Brian Solis, Principal Analyst at Altimeter Group, to analyze the data. The results, compiled into a landmark research report, help to connect the dots between "influencer marketing" as it exists today and "influencer relations" of the future. […]