---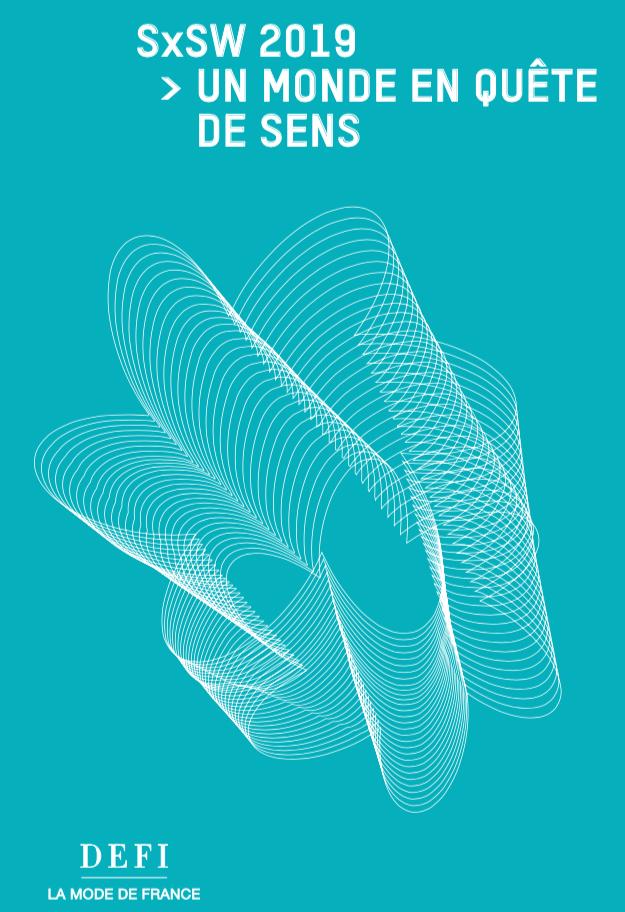 Un monde qui se bIpolarIse en quête de sens
Austin rassemble chaque année le festival d'innovations le plus important au monde sous le vocable SxSW (South by South West). Tout le centre d'Austin est mobilisé et des milliers de bénévoles participent avec enthousiasme à l'organisation.
Il s'agit d'un évènement majeur, inclassable et incontournable. Il réunit en un seul évènement qui dure 15 jours :
Des conférences sur toutes les innovations qu'elles soient sociales, technologiques. Elles se répartissaient cette année en 25 grands thèmes.
Un festival de musique.
Un festival de films.
Toutes les grandes entreprises américaines sont présentes au travers d'organisations d'évènements dédiés, la mise en place de «showrooms » pour mettre en valeur leurs innovations, d'allocations, de participations à des tables rondes.
Sommaire
Plus de 2 100 conférences ont attiré cette année 74 000 participants
en provenance de 106 pays. 4 330 média ont couvert l'évènement. Une occasion unique de découvrir, de réfléchir, d'échanger avec une grande ouverture, dans une atmosphère joyeuse et créative.
Outre l'intérêt de SxSW, il faut souligner l'extrême intelligence de la ville d'Austin qui a su créer cet évènement et l'utiliser pour développer au fil des ans une politique d'attraction efficace et pertinente, favorable aux startups et aux entreprises innovantes. Apple a annoncé en 2018 qu'elle allait y investir 1 Md$. Austin est ainsi devenue la 12e ville la plus innovante au monde1, un classement bien supérieur à son poids économique.
Il est difficile de résumer une telle manifestation tellement elle est foisonnante, multiple. De plus, il est impossible de participer à toutes les conférences.
À titre d'illustration, j'ai participé à 35 conférences, chacune d'une heure.
Mais pour chaque créneau horaire, il y a typiquement entre 5 et 15 conférences passionnantes qui toutes pouvaient présenter un intérêt pour la filière mode.
Il faut donc faire des choix et c'est souvent difficile.
Le présent rapport est le reflet de ces choix – entre libertés, opportunités, contraintes – mais aussi d'approfondissements et de réflexions personnelles à partir de notions, d'idées évoquées lors des tables rondes et des échanges en dehors des conférences.
Il a pour but d'apporter à tous les acteurs de la mode une synthèse des grands bouleversements à l'œuvre, un décryptage intelligible, mais aussi des pistes pragmatiques de réflexion et d'actions.
MY SECTION (we're highlighting it not the whole report)
Une double critique : la perte de temps et la vie privée en danger
1) Une perte de temps et une addiction Un début de méfiance, d'exaspération, se fait jour par rapport à l'intensité de nos vies digitales.
La première évidence est celle de la perte de temps considérable induite par notre connexion aux écrans.
Le conférencier Brian Solis a été particulièrement vigoureux dans ses attaques :
L'attention moyenne est passée de 3 minutes à 45 secondes. Difficile d'être réellement créatifs et d'aller en profondeur sur une telle durée.
On estime en moyenne à 40 le nombre d'heures perdues par semaine.
Une hausse de la chirurgie plastique chez les jeunes pour se conformer aux images véhiculées sur les réseaux sociaux.
Le syndrome FOMO : Fear Of Missing Out.
Les Google, Facebook et consorts sont pointés du doigt car ils développent volontairement des applications qui ont pour but d'être addictives. Cette addiction va jusqu'à inventer des produits ridicules comme la Sphoon_Phork !
Outre la perte de temps considérable induite, les preuves scientifiques se multiplient sur les effets nocifs des « écrans » sur le cerveau, au plan physiologique.
Read the entire report here: https://www.defimode.org/wordpress/wp-content/uploads/2019/07/DEFI-SxSW-2019_WEB.pdf