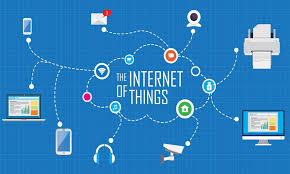 Solis, Altimeter and key statistics are quoted upfront in an article by Allan Tan on Futuriot titled "Securing a converged IoT-IIoT future."
The Altimeter report, 2018-2019 State of Digital Transformation, reveals that business growth remains the primary driver of digital transformation initiatives. But while market pressures like business opportunities (51%) and increased competitive pressure (41%) are high on the agenda of the C-suite, high-profile data breaches and new regulatory standards like GDPR are also providing impetus to transform (38%).
Solis adds that there is growing acknowledgement of the importance of human factors in digital transformation. Still, "most transformation efforts continue to focus on modernizing customer touchpoints (54%) and enabling infrastructure (45%)."
The author then goes into his main points, continuing to reference Solis: "It is not difficult to fathom the level of interest around the Internet of Things (IoT), particularly as consumers have embraced mobile technology long before they started reading of IoT – what Solis refers to the enabling infrastructure."  For enterprises, IoT is important in their customer engagement strategy, but it is the Industrial Internet of Things (IIoT) that will enable the business to bring together the ecosystem more cost-effectively and efficiently.
And: "As data breaches become a subject of discussion in the executive suite, it is important that enterprises to use the opportunity to glean customer insight but also the state of security readiness/vulnerability of the operation even as they embrace technologies like IoT and IIoT." The author also poses questions to Haiyan Song, Senior VP, Security Markets at Splunk.
The article closes with another reference to Altimeter, which "recommends that any transformational initiative go beyond what many executives seem to be obsessed with today – customer experience – and instead encompass the transformation of core operational foundations so enterprises can compete and innovate more efficiently."
Read the entire article here: https://futureiot.tech/securing-a-converged-iot-iiot-future/