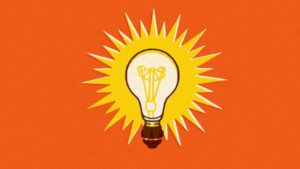 Solis is the sole subject of an article by MyCustomer Editor Chris Ward titled "Brian Solis: How To Identify Your Moments of Truth." The subtitle reads: "Customer experience guru and Lifescale author Brian Solis shares the moments of truth that businesses should focus on to improve customer experiences and drive advocacy."
The article starts with a reference to Solis' book What's the Future of Business?. In that volume, he highlighted the four moments of truth that can help businesses improve customer experiences.
These are:
,
Zero Moment of Truth: The term coined by Google to explain the event in which people now search for information online and make decisions about brands in that instance.
First Moment of Truth: The point when a consumer sees a product/ service for the first time and formulates an opinion about it.
Second Moment of Truth: The subsequent "collection of moments" that incorporate your customers' senses.
Ultimate Moment of Truth: When an experience with your brand leads customers to publish some form of content expressing their use and enjoyment of your product or service, which becomes a form of advocacy for other people to find and share.
In his more recent book, X: The Experience When Business Meets Design, Solis expands further on the topic, establishing some of the extra steps that determine if customers become advocates of a brand or end up with experiences that are "passive or uninspiring."
The article includes fresh new insights on the topic from Solis. A few sample quotes:
"When we look at the customer journey, at present, we do so in a very linear way, and we distribute responsibility for that customer journey to different groups in charge of managing different aspects. We give them budget, we give them personnel and we give them different metrics to try and optimize each component. But in a world where the customer journey is becoming increasingly non-linear, we can paint a much more accurate picture of how digital customers are interacting in different 'moments', be it before, during or after a transaction. We can ascertain how customers are making decisions, and we're able to establish how to improve each of these moments of truth, and more importantly, how to connect the dots between them."
"It's important to understand micro-moments. Google's research into how customers are making decisions. Understanding the decision-making journey for items outside of your remit, like purchasing a car, or a television, will help you to see first-hand what was different in the decision-making process and also better understand what compels people to take steps forward."
"It's not unlike customer journey mapping, but it's less touchpoint-centric. Often, you map out the journey and then you look at how customers interact with it. Things like mobile strategy, social strategy – it takes you through channels and what touchpoints you have. Comparing it with the decision-making journey, you're mapping from a blank canvas. Specifically drawing journeys based on how and why customers make certain decisions."
Read the entire article here: https://www.mycustomer.com/customer-experience/engagement/brian-solis-how-to-identify-your-moments-of-truth?platform=hootsuite