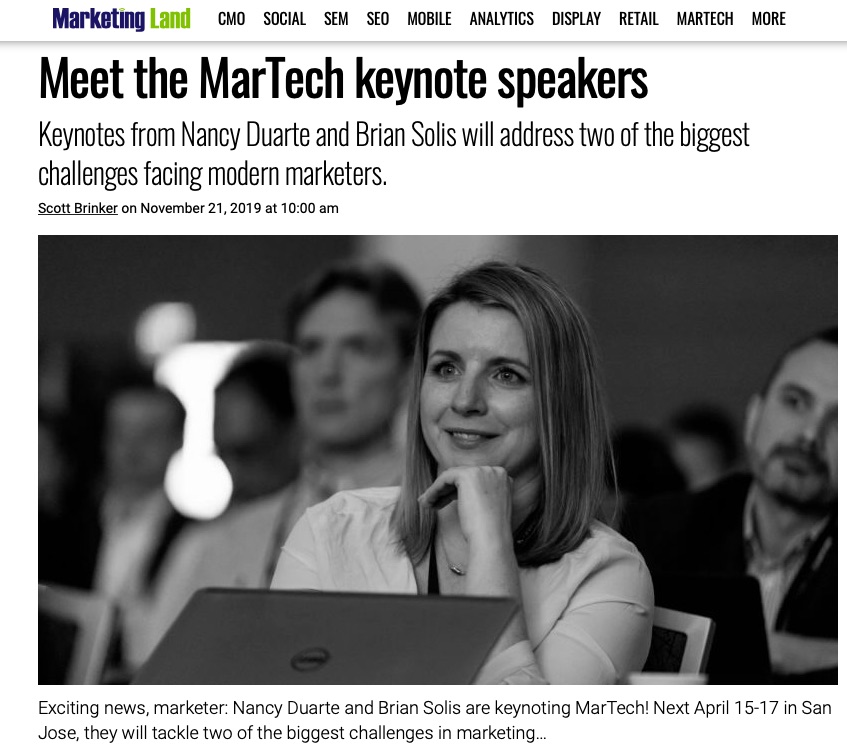 In an article by Scott Brinker on MarketingLand, Brian Solis was announced as the keynote speaker at MarTech, taking place April 15-17, 2020 in San Jose. Brian will address one of the biggest challenges facing modern marketers: Digital Noise.
Bringer notes that, "Delivering consistently terrific customer experiences across digital channels is the Holy Grail of MarTech. But all those touchpoints create a ton of clutter." Solis' keynote, The Distracted Customer: How to Connect the Dots Between MarTech, Marketing Operations, and Customer Distractions to Deliver Clarity and Value, provides the insights that will help organizations break through the noise to serve customers in meaningful and genuinely helpful ways.
The remainder of the piece is an invitation to connect with Duarte, Solis and a thriving community of nearly 2,000 marketers at the event – and information related to pricing and what is included at different levels.
Read the entire article here.