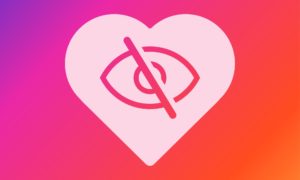 Solis is quoted among numerous industry experts in a Talking Influence piece by Joele Forrester on Instagram test hiding like counts globally – and what the change could mean for the future of the social media platform. The article is called "Industry Responds to Instagram Hiding Likes."
Forrester begins by explaining that back in April 2019, Adam Mosseri, CEO of Instagram, announced that Instagram will be testing hiding likes from the public eye in certain countries. While the platform has already experimented with the new feature in seven countries including Canada and Japan, Instagram recently announced it will roll out the test globally. Not everyone will see their likes removed right away but users will still be able to see who has liked their own posts and a total count by tapping on the likes list. Followers will only see some names of mutual friends that like posts.
According to Mosseri, removing the likes comes as the company's latest step towards its ambition of becoming the 'safest place on the Internet', and 'depressurize' the platform to help support its users' mental health. However, experts think this strategy will allow Instagram to take a firmer hold of trending posts and commercialize content like never before.
Solis, identified as a "digital analyst," is quoted as saying: "Removing likes is touted as a positive investment in the psychological and emotional welfare of its users. Removing the semblances of popularity in everyday engagement could also promote healthier peer-to-peer engagement (and also marketing programs). Either way, this could be the beginning of something good for everyone. The question is Instagram can hold on to its user-base and inspire it toward more productive engagement and growth? I hope so. Because in the end, we, as users, are still the product and our attention and data are still primary revenue generators."
Read the entire article here: https://talkinginfluence.com/2019/11/15/industry-responds-instagram-hiding-likes/