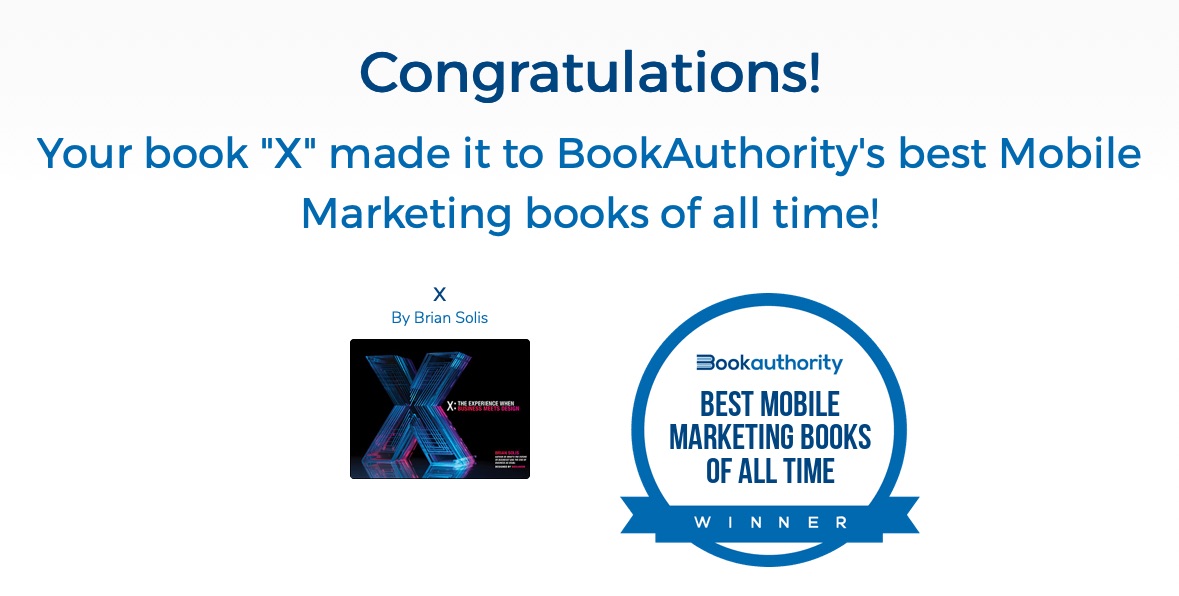 "X: The Experience When Business Meets Design", made it to BookAuthority's Best Mobile Marketing Books of All Time list, ranked at #6!
BookAuthority collects and ranks the best books in the world, and it is a great honor to get this kind of recognition.
The book is available for purchase on Amazon.
p.s. Thank you Lee Odden!