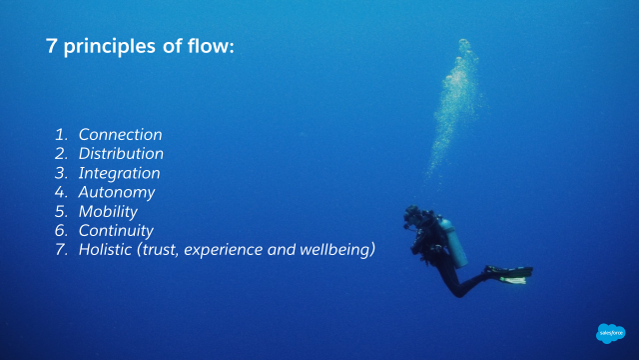 Chief Digital Evangelist at Salesforce Vala Afshar is exploring the seven principles of flow with colleague Henry King on ZDNet. In this installment Afshar and King share a quote by Brian Solis
In short, despite the immediate and very real health and economic crisis accompanying the virus, we expect a technological Cambrian explosion of sorts to be either accelerated or generated by it. As our Salesforce colleague and global innovation evangelist Brian Solis puts it: 
"We are looking at a future in which companies will indulge in digital Darwinism, using IoT, AI and machine learning to rapidly evolve in a way we've never seen before."
Please read the full article at ZDNet.