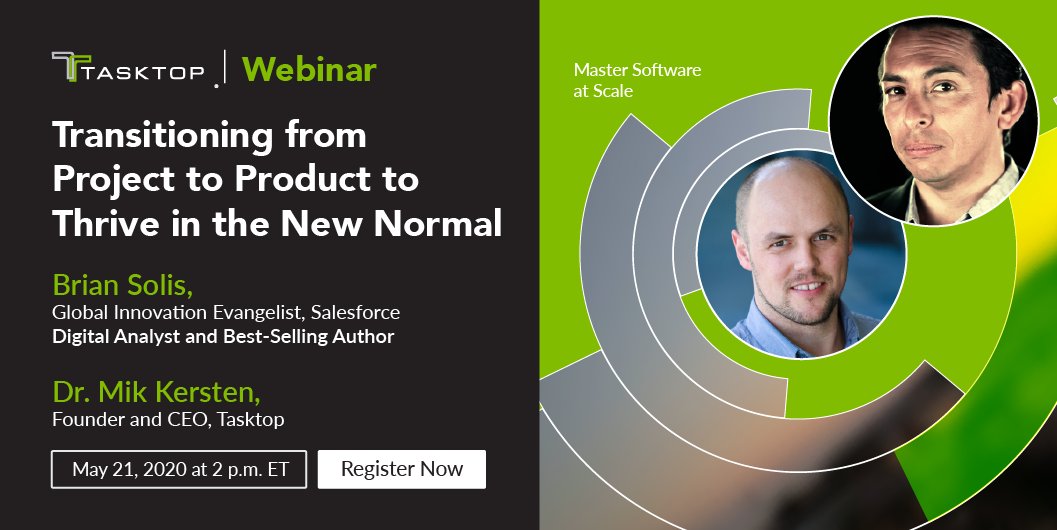 In the wake of global disruption, we have entered into an era of a new and unusual Novel Economy. This represents a new strain of market conditions that are not fully identified or understood. It is clear that a new economy is taking shape–and there is no playbook. Taking pages from the industrial revolution won't help much in a Novel Economy. This is a time for innovation.
To survive and thrive, companies must accelerate their shift to the "Age of Software" so they can quickly adapt and enter new markets. Digital-native leaders such as Google, Amazon and Netflix are demonstrating how shifting from a project to product methodology enables agility, speed and performance. Success will be determined by how effectively organizations can adopt digital-first mindsets supported by Agile and DevOps and value stream management to execute at internet speed and scale.
There is no more time. Mastering software at scale is required for survival. During this webinar, attendees will learn:
How to measure business value to drive end-to-end visibility and communicate effectively between IT and the business
How to overlay Flow Metrics on top of Agile & DevOps initiatives to identify bottlenecks
How you can conquer the cost of delay NOW
Join Brian Solis and Dr. Mik Kersten for a conversation about the way forward, how you can avoid the paths to failure and finally succeed at mastering software at scale.
Please join here (broadcast available on demand)