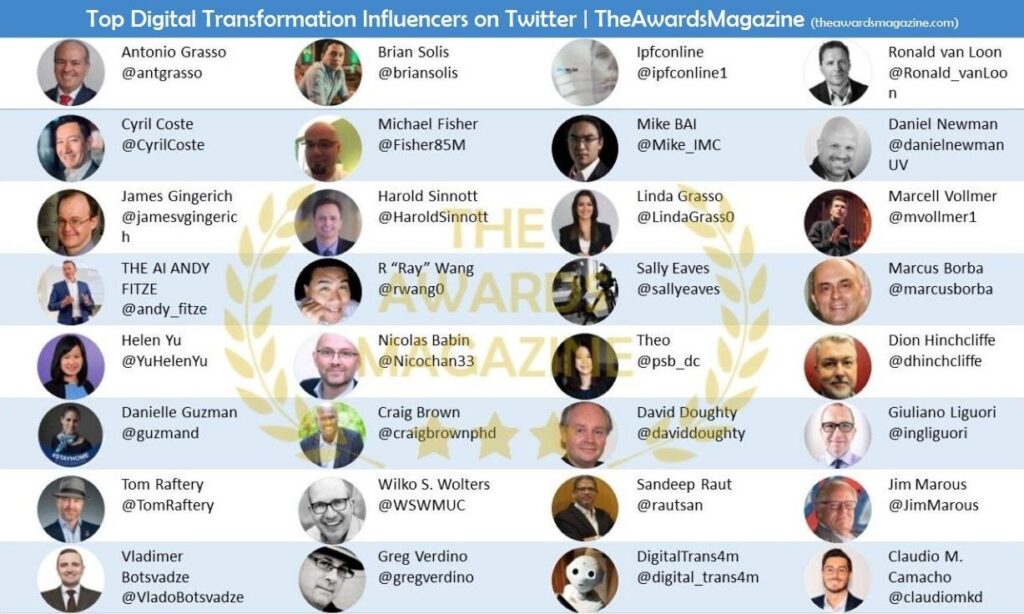 It is a known fact that IT is growing day-by-day irrespective of the situation around the world. The Awards Magazine named Brian Solis to the list.
Monitoring the situations around us made us to have a list of top Digital Transformation influencers to follow on twitter that helps us to stay up to date with the latest trends and analysis. These individuals listed are at the forefront of digital transformation providing valuable insights for tech marketers and buyers to lead their business easily. The top 32 Digital Transformation influencers/ people to follow are here, just watch.
This listing includes influencers, authors, and speakers who are influencing the people with latest trends, numbers and business analysis.