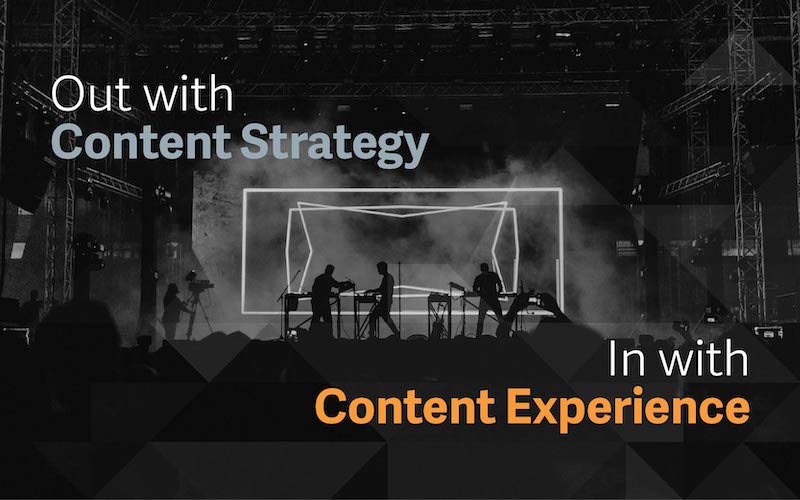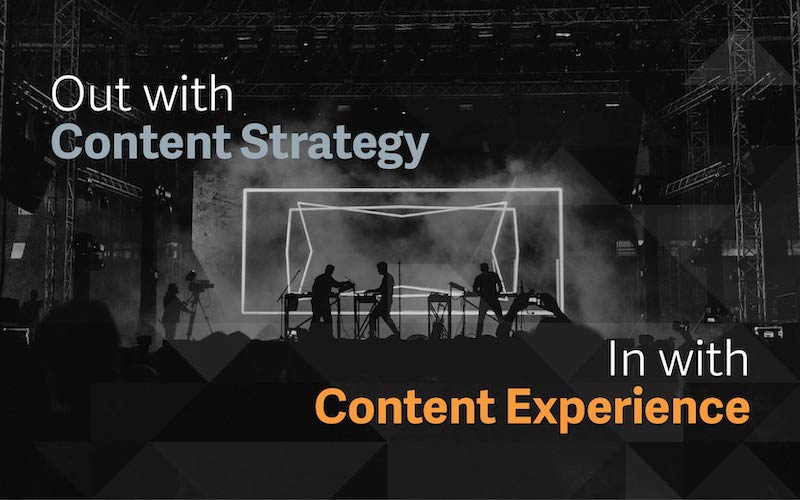 Originally published in the Alexa blog, "Out with Content Strategy, In with Content Experience."
Did you know that 90% of smartphone users are not absolutely certain of the specific brand they want to buy when they begin looking for information online? And, 65% look for the most relevant information regardless of the company providing the information?
The question for you is, where is your business in these activities? What is it that customers find about your brand, if at all, and how does it connect with them in ways that move them…forward?
Content has never been more important. And as such, we are all in the content business now. Whether we derive revenue directly from the content we create, purposeful and meaningful content is more important than ever before. In a real-time world where attention is a precious commodity, content is a catalyst for engagement and ultimately relationship and community building. Yet, most content strategists, marketers and designers still have to fight for reasonable budget and resources.
In any given moment, people reach for the device closest to them to accomplish the task at hand. If they're in discovery and research mode, seeking to learn, or trying to buy or do something, content plays a critical role in connecting with people in these important moments and helping them get the information they need to take their next step (closer to you.)
This is why content is a critical part of the customer experience and it opens the door to an entirely new genre of content strategy that drives more engaging, useful and valued marketing, sales and ultimately CRM.
Content Experiences are Intentional and Contextual
I've been thinking about experiences a lot these past few years. In my research, I've learned that in the most important moments of truth, in any business, the experiences that people have, and more importantly, the experiences they share, are largely left to chance. This means that when you have someone's attention, what it is you do with it right then and there should be thoughtful, culturally relevant, intuitive and productive. But instead, what happens next is very much user defined. People are left to their own wits and devices to find what's important in the ways that work for them natively in real-time. Without empathetic, human-centered design, customers are forced to hack their own journeys and that opens them up to competitors who are exploring opportunities to capture customer attention.
Great content tied to each moment of truth closes the gap. But we have to think differently about the role of content and how it can shape the customer journey and deliver more delightful (and productive) customer experiences. As such, content can't live on its own island. Content strategy is now part of the entire customer ecosystem.
Without Intent, Content Contributes to a Cluster Funnel Experience
The customer journey, starting with attention, is cumbersome, chaotic and disjointed. But to be honest, it wasn't designed to be anything but what it is…a cluster funnel. Typically, marketers push out content to generate awareness online and across social networks against a thoughtful content calendar. Often though, what happens next isn't as connected and consistent as it could be.
For example, today, one group designs creative marketing campaigns while others develop content for disparate groups (service, support, sales, etc.) while entirely different teams architect touch points such as click paths, landing pages and real-world transactions. Each group, in their own way, strives to pull people into and support them through the cluster funnel. However, these groups don't work with one another and thus the content customers see and how they're led throughout the journey is disjointed. Today's connected customer is too smart to fall for that though. They want you to know their preferences, understand their behaviors and expectations, and more so, engage them when, where and how they want, in the context of the moment and their desired outcomes.
Content Experience Strategy Shapes the Entire Customer Journey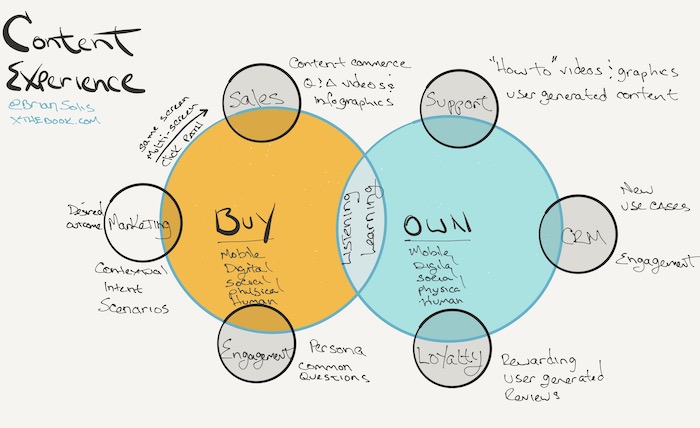 Content experience strategy changes the game. It looks at customer behavior, intentions, expectations and corresponding technology trends and designs a content infrastructure to meet people in the moments and on the screens in culturally relevant ways to…
Answer questions specific to the context of the moment and the outcome
Provide necessary information in each moment of truth
Deliver infotainment and entertainment directly and indirectly related to your space
Facilitate desired transactions that are native to the screen
Continually deliver value by sharing insights, innovative use cases, hacks, et al.
Introduce customers to relevant user generated content, reviews and experiences
The entire content ecosystem is something that then requires leadership and strategy to understand and address the needs of customers throughout their lifecycle. Content strategy isn't limited to any one stage of the customer journey, content is as important as the humans and the technology that facilitate interactions. The right content connects with people in meaningful ways at the right time in the right place to help them take their next step or get closer to their goals. This is why content strategy is more important than ever before and why it must be tied to a larger-scale customer experience movement.
The most effective content experience strategies are human-centered, understanding customer…
intentions
questions
devices
behavior
frustrations
expectations
values
goals
activities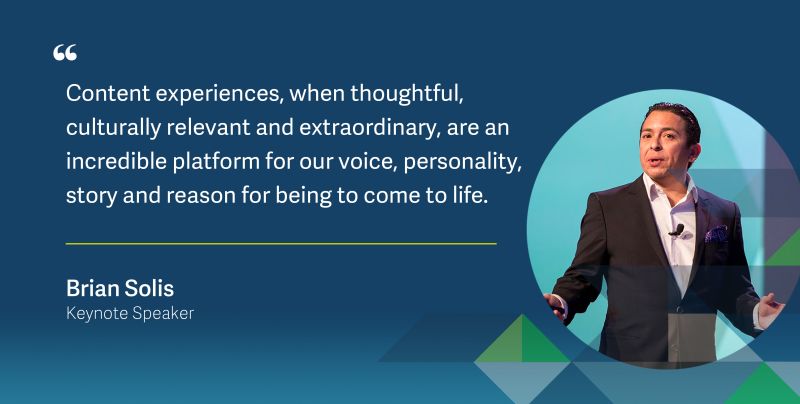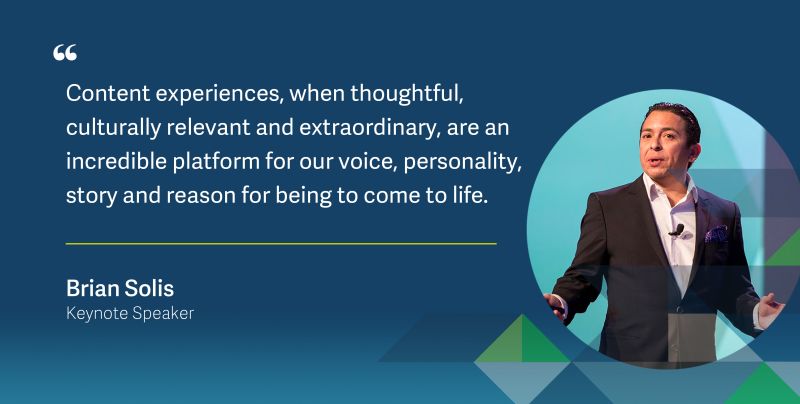 Content experiences ultimately shape customer journeys throughout every moment of truth contributing to the sum of the overall customer experiences. Your canvas is also much more expansive than ever before with the content experience landscape spanning web, mobile, social, display and physical touch points.
Content experiences, when thoughtful, culturally relevant and extraordinary, are an incredible platform for our voice, personality, story and reason for being to come to life. And more importantly, content experiences grab someone by the hand, heart and/or mind to lead them, together, to something meaningful, valuable, entertaining or captivating. Great content, every step of the way, reminds people that you're listening, that you care and that you're there to add value. By investing in content experiences that span the customer lifecycle, you are also enhancing customer experiences and earning an empathetic competitive advantage.