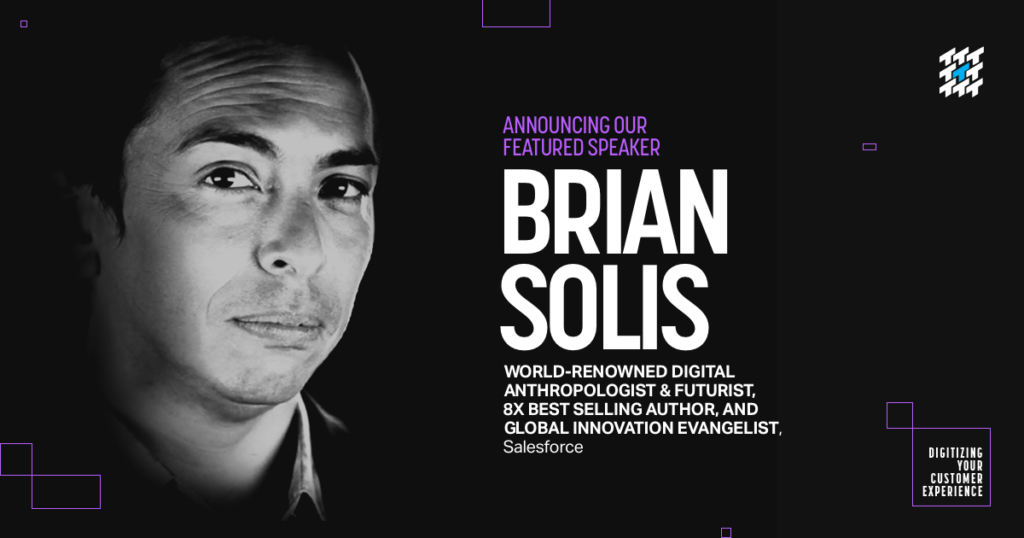 Brian Solis is set to keynote "Digitizing Your Customer Experience" organized by Traction on Demand. Please join on March 18, 2021.
Build lasting brand loyalty and impressions in 2021 with the latest tech solutions on Salesforce Service Cloud.
Today, creating a memorable customer experience is essential. Aligning your services with your customers' ever-evolving needs will not only generate revenue, but build and retain loyal brand ambassadors. Join us to learn how providing a seamless digital experience—from start to finish—will allow you to focus on your future profitability, employee engagement and ultimately, develop trust with your customers.
Join us on March 18 to learn how you can use the latest tech solutions with Salesforce to elevate and improve your customer experience in 2021.
Key takeaways:
Learn how chatbot communication has become an integral part of creating lasting digital impressions
Enhance your customer experience through integrating Service Cloud Voice to unify voice calls, digital channels and CRM data
Understand the importance of measuring the impact of field service implementation
Learn the importance of evolving your Field Service business model to better serve your customers
Develop strategies for creating websites that engage the customer from their first click
Explore ways to improve customer loyalty, profitability and engagement through goal setting
As the opening keynote, Brian's session takes place at 9:00am pacific.
Effective, Efficient, Experiential: Building Lasting Customer Loyalty
How customer-focused is your service roadmap? With 80% of customers agreeing that experience is as important as product or service, it's imperative that your digital services take a customer-first approach.