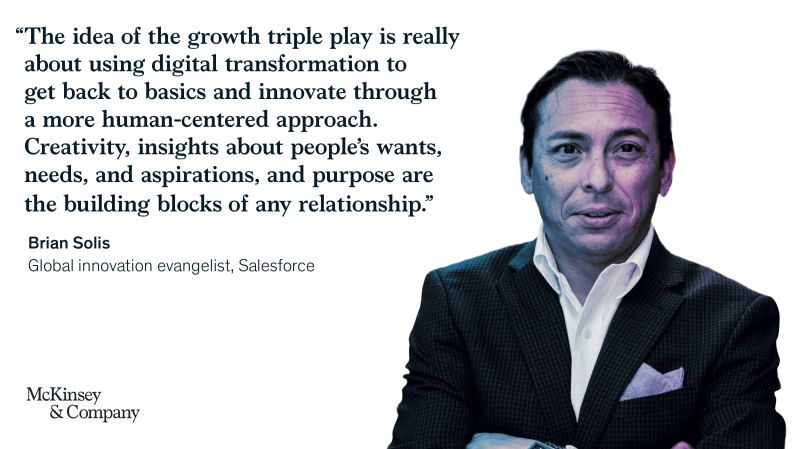 Recent McKinsey research uncovered a "growth triple play," where successful companies integrate creativity, analytics, and purpose to deliver at least two-to-three times the growth of their peers. But even for those companies that used just one of the capabilities—either creativity, analytics, or purpose—they experienced an average growth rate of more than 6%. Those that added a second component saw growth rates climb to more than 7%. And for those that employed the full triple play, growth rates climbed to more than 12%.
Here is what the '7%' companies do well:
Create a 360° view of their customers. By infusing creativity with real-time analytics, they're bolstering personalized experiences based on demographics, attitudes and context while delivering customized content.
Deploy analytics with purpose to deliver the 'wow factor' for customers. They do this by sharing critical insights across the organization to drive faster decision-making and agile innovation.
Integrate purpose with creativity and analytics. It's a part of their organizational DNA that enables them to assess growth opportunities in a sustainable and inclusive manner.
The idea of the growth triple play is really about using digital transformation to get back to basics and innovate through a more human-centered approach. Creativity, insights about people's wants, needs, and aspirations, and purpose are the building blocks of any relationship. The net result of transformation at this level is growth and more importantly, customer (and employee) loyalty.
Read the article in Forbes.