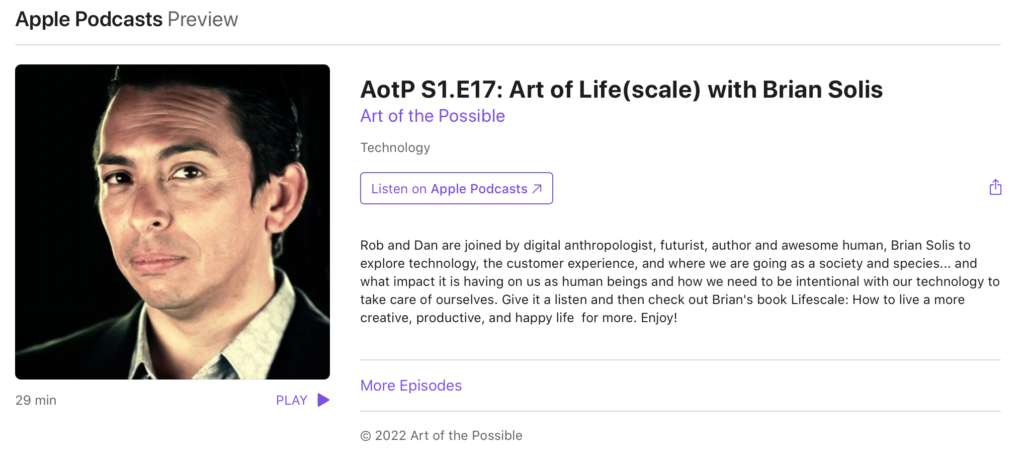 As the Great Resignation opens our eyes to the importance of being valued and finding value in our work, Brian Solis' LifeSCALE is a essential book for anyone making a move.
Listen to Brian on the "Art of the Possible" with Dan Morrison and Rob Page break it all down.
 Apple Podcasts
Learn more about LifeSCALE by reading a third-party review here.
"The world is experiencing a #greatresignation, not because people don't want to work, but because people did not feel valued or find value in their work." – Brian Solis