Yesterday, I attended the Lunch 2.0 event at Hitachi Data Systems in Santa Clara (Isn't everything better with "2.0" after it?).
Jeremiah Owyang organized and hosted the event and credit also goes out to Mark Jen for starting the Lunch 2.0 event series.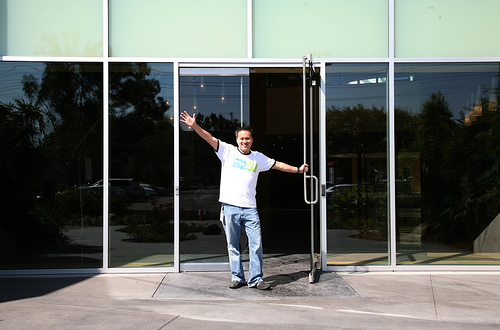 Your host, Jeremiah Owyang – Photo credit: Scott Beale / Laughing Squid
Similar to STIRR and the SV and SF NewTech Meetups, the concept is really about bringing together the people behind the new "Silicon Valley" economy to network, see some cool tech demos and enjoy lunch – 2.0 style. Over 200 attendees ranged from entrepreneurs, CxO's, programmers, bloggers, podcasters, vloggers, and curious tech folks from various companies.
10 companies showcased their tech as part of the "relaxed" Web Expo:
Topix.net
Box.net
Pandora
Plaxo
Podtech
Riya
SimplyHired
Zazzle
Zooomr
Zvents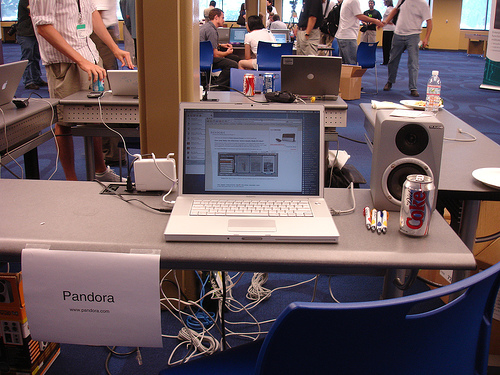 Pandora – Photo credit: jeremiah_owyang
Owyang quoted, "I've got a few things to brag about, the entire event was spread via blogs and emails, and we didn't spend any money on getting the word out. That's social media/community marketing at work! Gotta love that."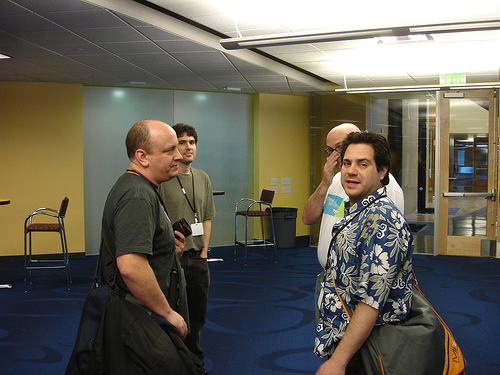 Scott Beale and Jeremy Pepper – Photo credit: jeremiah_owyang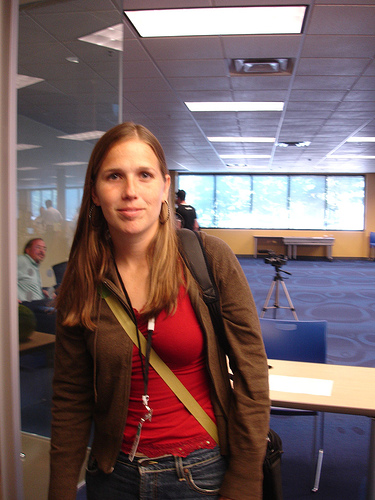 Liz Gannes from Gigaom – Photo credit: jeremiah_owyang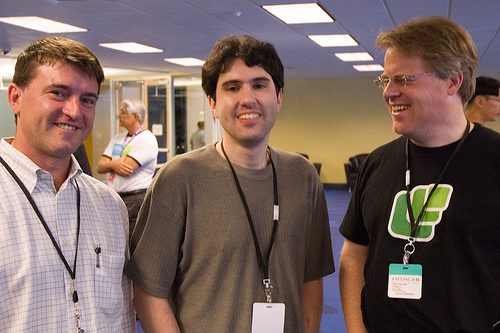 Jeff Nolan, Gabe Rivera, and Robert Scoble – Photo Credit: podtech.net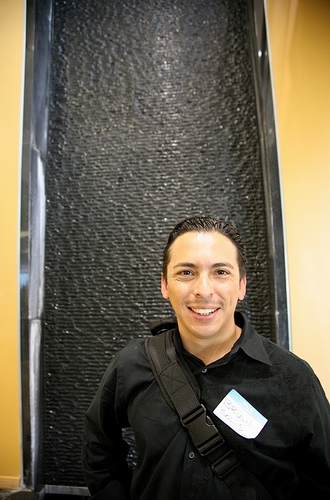 Me – Photo credit: Scott Beale / Laughing Squid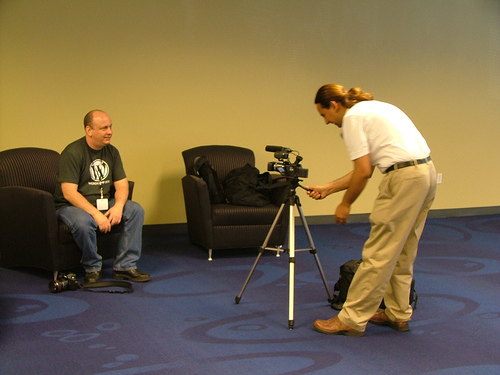 Scott Beale, Laughing Squid and Vic from HotFromSiliconValley – Photo Credit: b_d_solis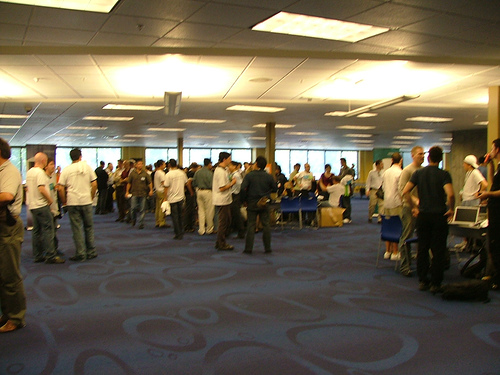 The Room – Photo Credit: b_d_solis
I was able to stay long enough to meet and catch up with some incredible people before I had to bolt to Downtown SJ for a meeting.
The list of people that you should know includes:
Gabe Rivera of TechMeme
Robert Scoble
Scott Beale of Laughing Squid
Jeff Nolan
Jen McClure of Society for New Communications Research
Jeremy Pepper of Weber Shandwick and Third Thursdays
Vic from HotfromSiliconValley
Kudos to Jeremiah Owyang . I would say that the event was more than a success, and yet another example of the excitement and enthusiasm that's driving the new economy in Silicon Valley. I look forward to the next one!
Go to flickr for more pictures!
Vote at Netscape!
Tags: podtech, topix, box.net, pandora, plaxo, riya, simplyhired, zazzle, zoomr, zvents, gabe rivera, Robert scoble, jeff nolan, Jen McCluer, jeremiah owyang, liz gannes, gigaom, shel israel, siliconvalley, meetup, techmeme, Scott Beale, laughing squid, newtech, STIRR, brian solis, Jeremy pepper, futureworks, hotfromsiliconvalley,