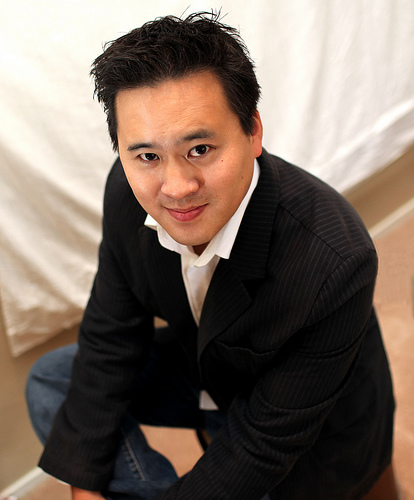 I first met Jeremiah Owyang online long before I officially met him in person at one of the earlier Lunch 2.0 meetups I can recall. At the time, Owyang was one of the first community managers on the social scene, working with Hitachi Data Systems to help the company tap into online conversations and also build online/offline communities around the Hitachi brand.
The date you ask?

Jeremiah at the Hitachi Lunch 2.0 – Photo credit: Scott Beale, Laughing Squid
It feels as if that event occurred decades ago…
I still cherish this memory as it was a gathering of some of the most prominent individuals in new media today:
Gabe Rivera of Techmeme
Scott Beale, Laughing Squid
Liz Gannes, NewTeeVee
Robert Scoble
Jeff Nolan
Jeremy Pepper
And many, many others….
Jeremiah was as welcoming, inspired, and inspiring then as he is today.
Since then, Jeremiah went on to lead community and alliances at Podtech and eventually joined Forrester Research as a senior analyst.
It was his two years at Forrester that would set the stage for what I'm about to share with you…
During his tenure covering the social and Web 2.0 landscapes at Forrester, he was mentored by analyst extraordinaire, co-author of Groundswell, and good friend Charlene Li. Soon after Charlene left Forrester to start her own consultancy, The Altimeter Group.

Today, Owyang is officially announcing that he's joining Charlene at Altimeter. However, he's not alone in this endeavor. Deb Schultz and Ray Wang are also joining the Altimeter team.
First, congratulations to everyone. We're not only friends, we're partners in the definition of the next landscape for communication, innovation, connectivity, and workflow. Charlene and team are capable of expanding into a national or even global force.
Let's talk a little bit about the Altimeter Group and its focus.
The Altimeter Group creates a bridge between businesses and emerging technologies.
The theme of the all star team is captured in the following statement, "The future of business requires a holistic approach to adapting and integrating emerging technologies."
According to Charlene Li, "Ray, Jeremiah and Deborah are among the top experts in their respective fields," said Charlene Li, founding partner of Altimeter Group. "Individually, they bring unmatched expertise to their roles with the firm, and collectively they are unstoppable professionals with the passion and prowess to advance entire industries through the innovative application of technologies to achieve business goals. Altimeter Group's clients will benefit tremendously from their guidance and counsel."
Altimeter will focus on the following four sectors, orbiting each client:
Leadership and Management – Charlene Li
Enterprise Strategy – Ray Wang
Innovation & Best Practices – Deb Schultz
Customer Strategy – Jeremiah Owyang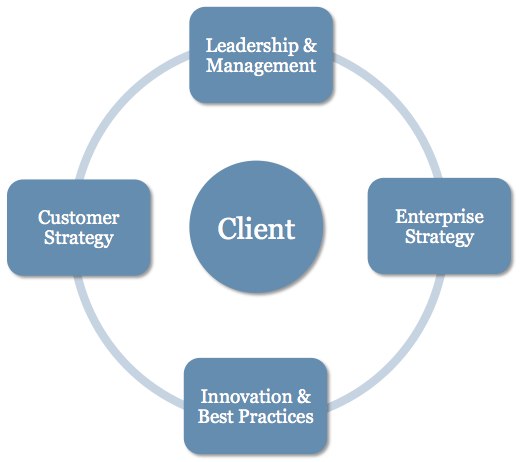 Companies often implement technologies without a clear view of how they fit into and support corporate goals. They thus end up with a bunch of point solutions, but no strategy — and worse, no results. Altimeter Group helps companies focus on the strategic goals they want to achieve, and then figure out which technologies can help them achieve those goals.
Essentially, the team is building a strategy consulting firm, which serves as a veritable Justice League for emerging technologies and not necessarily traditional research. In fact, the company maintains a steadfast policy and position that it will continue to recommend clients to Forrester for research and analysis.
Jeremiah shared his enthusiasm with me recently, "Altimeter is a small agile strategy consulting company that can bridge the gap between what the cool kids are doing and where brands know they need to be. As an analyst, I spent two years surveying the landscape. This is a clear opportunity and I'm going for it."
Indeed the company is focused on helping companies adapt to compete not only for today, but also for the future.
The problem they're addressing is common. Companies don't necessarily have an integrated process for integrating and adopting new technology.  While this term is technically utilized when describing the integration of a person onto a team, Altimeter facilitates seamless "onboarding" of technology, solutions and services into the mix in order to achieve a desired result while rallying the team and processes in order to do so without the usual friction.
Altimeter creates a pragmatic process for companies.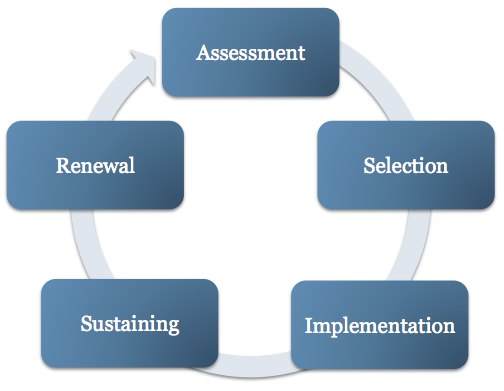 The company also built a physical lab, dubbed the Hangar, in San Mateo where clients can safely learn about and experiment with new technologies prior to official adoption. It is at The Hanger, where Altimeter Group will host community events, training, and "unconferences" that provide experimentation, learning, and sharing around emerging technologies.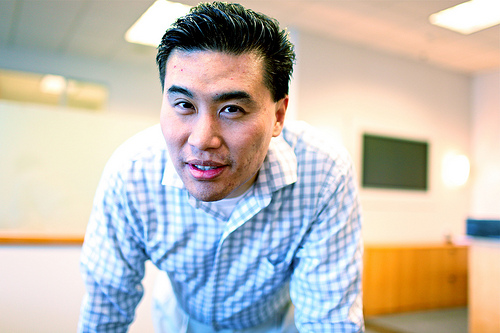 Ray Wang
Perhaps most interesting is the team's approach. Jeremiah compared Altimeter to a general contractor who lays out the blueprints and then find and assembles the best, most efficient contractors to do the work. Therefore the group is also implementing an innovation network to unite technology and marketing experts to participate with clients to collaborate, education, and execute.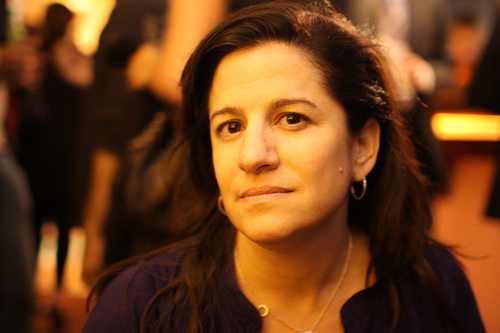 Deb Schultz
I gave Deb a quick phone call to congratulate her while she's traveling. Deb and I have collaborated over the years on helping shape and launch significant startups in Silicon Valley and Israel. She shared a few thoughts, "I'm passionate about emerging technology on the Web and its affect and impact on business processes and culture. I intend to help see these technologies flourish and in doing so, connect them to the businesses that can most benefit in an environment conducive for active and practical learning. This is about innovating on all sides of the equation."
For more, please read the press release.
Update:
The Altimeter group is hosting an upcoming Webinar and discussion on "The Future Of Business." Each partner will provide their unique perspective on how business needs to adapt to the challenges presented by emerging technologies, followed by an open discussion within the Webinar as well as on Twitter.
When: Thursday, September 10, 2009 10:00 AM – 11:00 AM PDT
Connect with Brian Solis on:
Twitter, FriendFeed, LinkedIn, Tumblr, Plaxo, Plurk, Identi.ca, BackType, Posterous, or Facebook
—
Kindle users, subscribe to PR 2.0 here.
—
New book and Conversation Prism poster now available (click below to purchase):
—
pr pr+2.0 pr2.0 public+relations marketing advertising interactive social+media socialmedia brian+solis social media media2.0 media+2.0 2.0 smo social+media+optimization marcom communication publicity advertising expert interactive spin brand branding guru social+architect