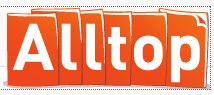 Guy Kawasaki's Alltop media empire continues to rapidly expand. If you don't already know about it, Alltop is essentially a curated online magazine rack featuring thousands of sources, organized by industry or topic, to provide "aggregation without aggravation."
Kawasaki and team recently introduced My.Alltop, which enables viewers to build a custom news page sourced from the qualified pundits and sources on any given topic that interests you. It's reminiscent of NetVibes, but features only crowdsourced voices as a way of filtering out the noise and increasing the signal.

Here's my dashboard: My.Alltop.com/BrianSolis
My.Alltop dashboard features some of my favorite thought leaders in tech, new journalism, sociology, Web 2, and social media, including (in no particular order):
Guy Kawasaki, Walt Mossberg, Kara Swisher, Robert Scoble, Seth Godin, Tara Hunt, Doc Searls, David Armano, Fred Wilson, MetaFilter: Sociology, Chris Brogan, Jason Calacanis, Chris Anderson, Everyday Sociology, Hugh MacLeod, MindBlink, Shel Holtz, Mind Hacks, Richard Edelman, Peter Shankman, Enthnography, Dave Fleet, Brand Autopsy, Hubspot, Publishing 2.0, Adrants, Peter Kim, Todd Defren, B.L. Ochman, Psyblog, Media/Anthropology, Jeff Jarvis.
I highly recommend Alltop especially if you're researching or seeking qualified authorities on the subjects that will help you excel. My.Alltop is my new homebase for tapping into the intellectual capital that feeds wisdom and also sparks new ideas each and every day – all from one place.
Sign up and discover the information that motivates, educates, entertains, and inspires you.
Connect with me on:
Twitter, FriendFeed, LinkedIn, Tumblr, Plaxo, Plurk, Identi.ca, BackType, Social Median, or Facebook
—
Subscribe to the PR 2.0 RSS feed.


—
pr pr+2.0 pr2.0 public+relations marketing advertising interactive social+media socialmedia brian+solis social media media2.0 media+2.0 2.0 smo social+media+optimization marcom communication publicity alltop magazine curate curation guy+kawasaki my.alltop sociology anthropology