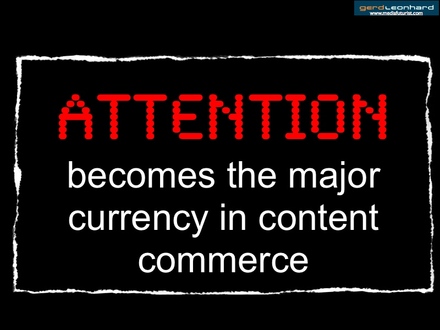 Source
Following the solo media vs. traditional media race that led Twitter into both relevance and irrelevance, the result is that the carefully guarded community and its unique culture are now permanently altered – for better or for worse.
According to estimates sourced by Engadget Editor-in-Chief Ryan Block, Twitter grew by 1.2 million users simply as a result of the "Oprah-effect."
TechCrunch's MG Siegler also explored the process for estimating Twitter's path into the mainstream.
What does 1.2 million new users mean for Twitter?
So, how many new users really joined Twitter as a result of the celebrity-fueled popularity contest?
I'm not sure the answer truly matters. If we explore it from a sociological perspective, I believe that the culture of Twitter has been introduced to a significant event that may indeed shift interaction and behavior overall.
Going into the race, estimates pegged the active userbase anywhere between 5 – 8 million. Now post race and the Oprah-effect, over 1 million people were introduced to the service guided by a "follow me" mentality. This "overnight" expansion represents a potential 10-12% saturation ratio. These new users will participate and build communities around them based on their interpretation of the network as framed by those whom they follow. Remember, we are measured by our last 20 tweets or updates within each social network. Take a look for yourself, www.twitter.com/insertusername
It is what it is. The real question is, what do you want to get out of these connections?
In the end, we are still responsible for creating our own experience within the community and that is one of the true advantages and rewards of Twitter. We foster and cultivate individual ecosystems that bind us contextually.
Competing for Attention
Perhaps what is most interesting and prevalent is the behavior transformation in content consumption that is taking place in "Twitter time" and it's establishing a new world authority. For many of us, we're migrating away from destinations and potentially RSS readers as well as our primary source of news, relevant information, pleasant distractions, and trending topics. We're quickly focusing on Twitter, Facebook News Feeds, FriendFeed and the statusphere as our highly curated and personalized attention dashboards.
As content publishers, producers, and creators, we need to acknowledge, understand, and embrace this critical disruption.
Let's take a look at Twitter as an example. Before the April's madness of follower contests, Comscore reported that Twitter had experienced a new record of 9.3 million visitors in March, which represented a 131% jump.
As you can see, the growth curve is practically vertical. And, we're sure to see yet another surge in growth when April numbers are released.
However, Comscore is also observing what I believe to represent the hope and potential future for traditional media.
When they examined the percentage of visitors to Twitter who also visited the top online news brands and compared it to that of the total U.S. Internet audience, they discovered a strong level of overlap. The result is that the average Twitter user was often 2 and 3 times as likely to visit the top online news brands as the average person. For example, while 17 percent of the total U.S. Internet audience visited CNN.com in March, more than double that percentage (38 percent) of Twitter users did so.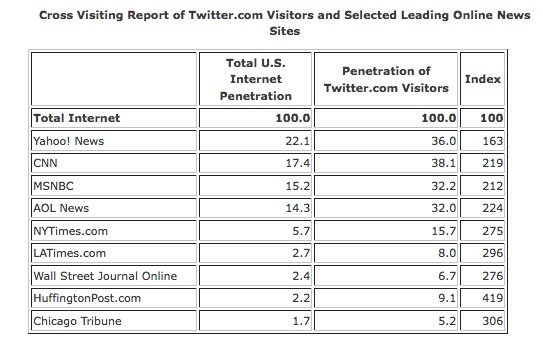 Twitter, Facebook, FriendFeed and active online social interaction breathe new, and measurable, life into great content where it's hosted, simply by connecting it to the potentially attentive people where and how they are currently engaged.
This is the Statusphere, a new ecosystem for sharing, discovering, and publishing updates and micro-sized content that reverberates throughout social networks and syndicated profiles, resulting in a formidable network effect of viral activity. It is the digital curation of relevant content that binds us contextually and through the statusphere we can connect directly to existing contacts, reach new people, and also forge new friendships through the friends of friends effect (FoFs) in the process.
In order to compete for prominence in the future, we must first compete for attention where and when it's captivated. While we contribute to the evolution of new media and the supporting cultures within each network, we are responsible for what we contribute and what we gain from the interaction. We earn the relationships we deserve.
Update: comScore released global numbers that show a worldwide surge of 19.1 million visitors in March 2009.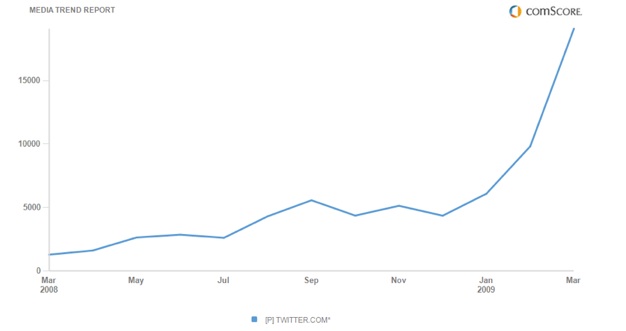 Helpful Posts on PR 2.0:
– Online Reputation and Brand Management Starts with Identity
– The Social OS, The Battle Between Facebook and Twitter is the New Mac vs. PC
– The Domino's Effect
– The Conversation Index
– A New Search Engine for Twitter
– Social Media Influences Buying Decisions
– Is Social Media Recession Proof?
– Facebook Now 200 Million Strong
– Twitter Traffic Surges to 10 Million
– The End of the Innocence
– The Social Effect and Disruption Theory
– Putting the Public Back in Public Relations is Now Available
– Twitter and Social Networks Usher in a New Era of Social CRM
– The Human Network = The Social Economy
– In the Statusphere, ADD Creates Opportunities for Collaboration and Education
– Humanizing Social Networks, Revealing the People Powering Social Media
– Social Networks Now More Popular than Email; Facebook Surpasses MySpace
– I Like You The Emerging Culture of Micro Acts of Appreciation
– The Ties that Bind Us – Visualizing Relationships on Twitter and Social Networks
– Make Tweet Love – Top Tips for Building Twitter Relationships
– The Battle for Your Social Status
– Twitter Tools for Communication and Community Professionals
– Is Twitter a Viable Conversation Platform
Connect with me on:
Twitter, FriendFeed, LinkedIn, Tumblr, Plaxo, Plurk, Identi.ca, BackType, Social Median, or Facebook
—
Subscribe to the PR 2.0 RSS feed.


—
Now available:

—
pr pr+2.0 pr2.0 public+relations marketing advertising interactive social+media socialmedia brian+solis social media media2.0 media+2.0 2.0 smo social+media+optimization marcom communication publicity twitter facebook friendfeed twitter+bomb viral social+effect effect ashton+kutcher oprah tweet status statusphere attention economy reporter journalism journalist content writer blogger blog authority newspaper social+economy attention+economy