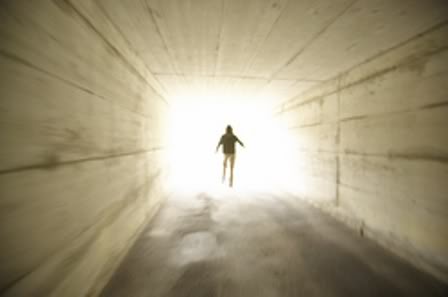 Credit
I've just returned from Next09 in Hamburg and Disruptive Media in Stockholm where I've unveiled my new focus for what just may serve as the foundation for one of the next two books I hope to write.
As we are tempted by social networks and the kinship of new friends, followers, and fans, we intentionally or inadvertently, create a new era of personal recognition and attention that extracts an unconditioned human response and consequently shapes an unpredictable personality and behavior over time.
Social networking, common sense, prudence, and direction are not ingrained in our DNA. We all need a little help and advice, now more than ever.
We're becoming important in our own domain and it's blurring the lines of how we interact and behave when we step outside of it. At the same time however, finding comfort beyond of our comfort zones opens our heart and mind to appreciating and ultimately engendering new opportunities. This is how we can create our own destiny and one day, work our way to becoming significant.
Embody the change you wish to symbolize – today.
Be.
Do.
Get.
Determine exactly where, who or what you strive to achieve…
Symbolize and exercise the attributes, responsibilities, and disciplines required to earn and sustain your aspirations…
Earn the very thing you were already becoming as you forced evolution through actions and outlook…
This is very much our moment in which we are empowered to shape how history remembers us.
Nowadays and for the foreseeable future, we are measured by the relationships we perpetuate and judged by the company we keep. Therefore, it's our obligation to explore the strategies and techniques that help us navigate through the chasms that surround the Social Web. We can only be enlightened through the study of what we think we know, don't know and what we should know about the rapid evolution of media and the transformation of relationships, self-worth, human interaction, and how what we say, don't say, share, and consume ultimately affects and defines us.
This is our chance to have a positive effect on the future of media, our culture, and our place within the social ecosystem. While we perceive the social landscape to lay flat, it is very much hierarchical.
This is an opportunity to earn genuine significance through sincere and productive curation, recognition, alignment, and interaction.
I believe we are at the cusp of a personal fusion of separate yet hopelessly intertwined ideologies and methodologies and the connections we forge based on shared interests and passions. This works for and against us as we set the stage for engineering individual and collective significance or irrelevance.
It's a delicate collision that births a new level of consciousness and awareness, setting the stage for literacy, ethics, and with it, higher education and insight.
The Human Network
How we establish and configure our human network is maturing with the socialization of the Web. Before Web 2.0, we maintained relationships through written correspondence (email and snail mail), instant and text messaging, fax, phone, and in person – but it was typically confined to those contacts with whom we mostly knew or were getting to know.
In the era of the social Web, we are building a human network that transcends geographic boundaries as it expands our reach, connections, potential influence, and exposure to new ideas and principles. Social networks alter the way we think about how we embrace social media – personally and professionally. Our connections are no longer defined, nor are they bound or limited to that of our traditional relations or association. Now, we enjoy the freedom to choose with whom we wish to follow and ultimately connect, creating a framework linked by shared interests, aspirations, and distractions.
We are defining a new era of society and how we ultimately communicate with one another and it's not only facilitating distributed interaction and globally dispersed contextual networks, but also spotlighting those individuals who can consistently demonstrate expertise, capture attention, and empower their matrix of peers. We are bound by commonalities online, which extends our relevant net beyond relatives and those with whom we have somehow, some way, experienced introduction or sustained contact.
In many ways, we're fueling a genre of aspiring digital celebrities whose new found sense of Internet fame is measured in connections, the ability to inspire and galvanize action, and the encompassing conversations that extend their work, ideologies, and insights beyond the first degree of their social graph.
However, relationships over time are measured by the mutually beneficial rewards that we experience over time. We invest in each other and harvest the fruits of our collaboration and interconnection.
The Privilege of Participation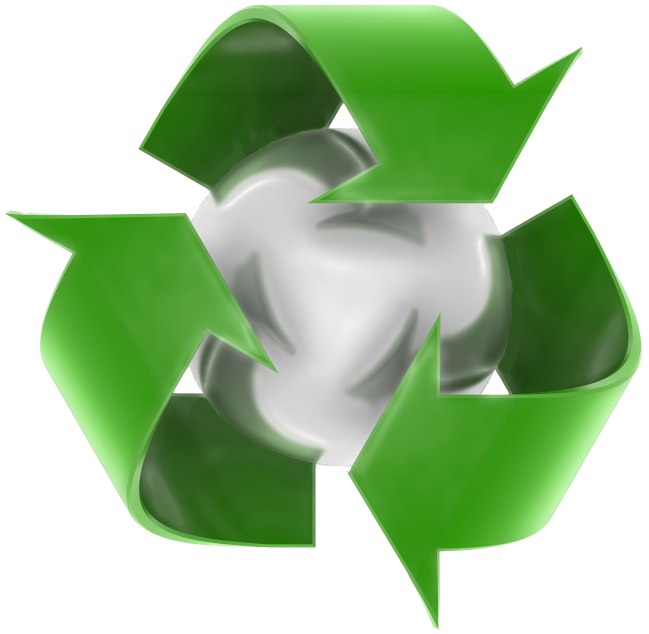 The success of any business or career starts with you and is only amplified by how you harness the promise of the social Web to earn prominence and influence online and in the real world.
Those who stop seeking wisdom, answers, direction, or guidance, will find themselves competing against the very people who formerly represented their community of followers and friends.
While in Germany I had the good fortune of spending some time with Andrew Keen, author of the controversial book, 'The Cult of the Amateur." Keen and I have corresponded over the years and he's someone whom I've come to respect and admire. He possesses a unique aptness to assume a seemingly adversarial position only to introduce you to credible and ambitious plans to improve the future of media and communications.
In his book, Keen describes social media and the networks and platforms that define it as conduits for nothing more than ignorant egocasting, "They claim to be all about 'social network' with others, but in reality they exist so that we can advertise ourselves."
Indeed, many of us spend far too much time broadcasting and not enough time listening. As Social Media is democratizing the Web, it is also creating opportunities for the emergence of new influencers, mediums, while contributing to a state of informational anarchy. As Keen puts it, "many of us have strong opinions, yet most of us are profoundly uninformed."
While we're both excited and enticed by the new found freedom and power associated with sharing our thoughts and observations in social networks, blogs, and micro communities, we're also seduced and intoxicated by personal recognition and validation. We're lured into a false sense of hope and the illusion of fame and relevance and it potentially takes us off course from securing the objectives we hope to achieve . Without realization, many of us are not embodying the democratization of content at all, but instead the deconstruction and dissemination of authority and influence in the name of self-expression and freedom of speech.
This is why you are my inspiration and focus. Together, we're going to leverage the socialization of the Web to build a prominent presence and community for the values, beliefs, and interests for which we stand in cooperation with those who share them.
Indeed, perhaps we should spend less time taking and apply a little more effort into giving and giving back.
Is this really about conversations or is this a channel to share inconsequential information or personal exploits. Truthfully, we have to ask ourselves, at some point, how does that help us?
We give far too much credit to common sense. As discussed with Anders Abrahamsson, sometimes common sense equates to common nonsense.
Very few conversations we witness or join are actually two-way, limited by the technology and culture of existing networks. For example, in Twitter, conversations are disjointed. And in networks where conversations are indeed threaded, time, focus, and attention inhibit follow up.
There's a responsibility that comes with participating on the Social Web and it is a privilege we must recognize and personify.
Personal Brand vs. Professional Persona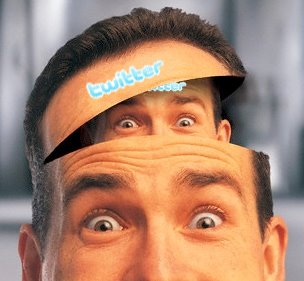 Source
Before we represent our day job as marketers, customer service professionals, artists, advertisers, branding experts, product designers and developers, et al, we ARE individuals and consumers with views and opinions tied together by personality and passion. The Social Web presents us with an opportunity to amplify our unique persona as an individual and also as a representative for an organization. Our perspective, and the way we share it, establishes character, earns trust and respect, builds presence, and attracts crowds of individuals who also maintain loyal communities of followers for each entity, but not equally.
Participation and cultivation are unique to the perceptions we wish to create and fortify. People and brands must grow their presence across the social Web through strategic and dedicated participation, community building, and relationship management – with some allowance for overlap. But attention and relationships are not earned through broadcasting, they're established through the art and science of unmarketing, curation, empowerment, and individual recognition rooted in sociological, psychological, and human influenced observation as well as through enlightened interaction.
The laws of diminishing attention and our ability to seize it govern the Social Economy. We're constantly struggling and learning how to discover and in turn, personify our place within the perpetually evolving social universe.
It is the ongoing saga of bridging the distances between who we are, who we want to be, and what we represent and furthermore, manifesting a cohesive and value-added presence outward.
I believe that we create and define our online persona with every status update, tweet, video, picture, review, comment, and post, we share. We're forging networks through a fusion of traditional relationships and friendships and also contextually – following and friending those whom we admire and respect based on their ideas, vision, and experience. It's how we share, discover and learn. The nature for how we view and establish relationships is evolving before us and eventually we will change how we interact based on the contextual network we've built.
Truth be told, most of your "friends" don't care about your professional endeavors. Concurrently, your peers and professional contacts are not better off for knowing about your personal exploits.
Customers have choices and they're always looking for information to help them make decisions. How does this affect what you share online?
Friends, family and casual acquaintances need not know about the brand, products, and services you represent. Instead, they're driven by personal observations, activities, and updates.
We can't be one thing to all people and thus a collision and ensuing fallout is imminent.
So, what's next?
Multiple Personality "Order."
Take a moment to think of yourself as a content publisher. Hearst, for example, maintains over 200 publications globally each with its own unique view and focus. It's not unheard of to cultivate communities through the practice of contributing dedicated information and hosting beneficial dialogue within the specific communities that can benefit from the interaction.
Don't be surprised if eventually, even if for only a short time, we maintain multiple online personas in the networks that are important to us as a consumer and also as a brand ambassador. It's the only way to accurately and ethically maintain consequential and dedicated presences in professional and personal conversations that don't negatively impact or jeopardize devoted relationships.
The New Literacy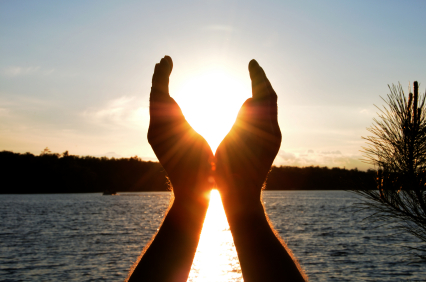 Credit
Just because we have the tools to publish, doesn't necessarily mean we have something of relevance to share, nor does it ensure that we have an audience.
It's our individual responsibility to:
– Provide clarity in a time of social chaos and a concentrated signal through online noise and chatter
– Understand what the Social Web really is and what it means for our personal brand as well as the corporate brand we represent
– Create an online corporate and/or personal brand to excel in any industry – written in an inspirational and easy to digest narrative
– Interpret the shift in content consumption and production in order to leverage it for personal and brand amplification and community building
– Comprehend the cultures defining the most popular social networks and how to engage uniquely and independently within each – if we are welcome and encouraged to do so
– Learn how to become a digital anthropologist, sociologist, and ethnographer to immerse, adapt to, and chart any online community in order to build a brand and fan base that spans across each applicable network
– Grasp the art of cultivating a community around our brand and persona and its corresponding impact on the business and financial bottom line
– Create presence and rally action in social networks and blogs for only those instances that merit it
– Master the technique to measure the reach of your brand and the ROI of focused strategies and tactics
You

Shot at The George Hotel, During Next09
We're already inundated with an overwhelming array of books and blogs covering Twitter, Facebook, and Social Media in general – and more are on the way. However, very few actually demonstrate how to specifically leverage the platforms and cultures that define the "Conversation Prism" in order to become significant online and IRL (in real life). Many are left confused, misinformed or worse, fictitiously empowered to make a difference.
We share in the quest for motivation and instruction to responsibly and effectively participate in order to build vibrant communities around solutions, commonalities, personality and values. This is how we forge meaningful relationships, enlist and commission catalysts and evangelists, and establish fandoms Web wide to propel ourselves into some form of greatness and notoriety.
The challenge is that only a small percentage of individuals and organizations have figured out how to build visibility online. For many others, this has merely dwindled into a meager popularity contest instead of a quest to achieve personal "and" business success. A significant percentage of total interaction is far from human, and even worse, far from interesting and therefore irrelevant.
Right now Twitter boasts only roughly 20+ million users and roughly 30-40% month-to-month retention rate. Facebook has surged to 200 million users. There are over 100 million blogs published today, with one created every minute of every day. YouTube is hosting roughly 90-100 million online videos. Yet, only a tiny fraction of each community has mastered the art of dialogue and content creation that warrants and supports a sense of community and individual influence. In all reality, many have gamed or manipulated networks to build up followers, and most aren't quite sure what to even do with them. And for the rest of those content contributors who continue to upload useless, irrelevant, and in many cases, irreverent content, they take away from overall value and promise of the networks they dilute.
Many people are diving into social networks and making missteps in the process. Most don't realize that everything they do on the social Web collectively builds a "persona" that either builds or takes away from their aspirations and opportunities of reaching new levels.
According to Kevin Donline of The Star Tribune Minneapolis, "Seventy-seven percent of recruiters report using search engines to find background data on candidates. Of that number, 35 percent eliminated a candidate because of what they found online."
Education company Kaplan, a unit of Washington Post Co., surveyed 500 top colleges. The study found that 10% of admissions officers acknowledged researching social network profiles to evaluate applicants. 38% of the colleges that factor information gathered from the social web revealed that their findings "negatively affected" their views of the applicant, with several admissions officers rejecting students because of the publicly shared content.
Your persona is yours to define, cultivate, nurture, and craft. Ignorance is not bliss. Everything we post and share on the web collectively contributes to a perception, right or wrong, of who we are and what we stand for. And, it is readily discoverable through search engines and in turn, open to interpretation.
Your reputation precedes you.
It's the curation of all of our disparate and distributed social objects that collectively contribute to our reputation and Social Capital.
Perception IS reality. We can't get carried away. We must open our eyes.
The Social Economy

Shot at Paradise Ridge Winery
The social economy flourishes on the exchange of earning and cashing-in on social capital and also through the selfless acts paying "it" forward to bolster the capital of those who move us.
According to Forrester Research, only 1/3 of all people on the Web produce content – leaving a significant percentage of people who simply read, consume, and share. However, the volume of that percentage increases daily.
The Social Web creates unheard of opportunities for worthy individuals and organizations to establish greatness – much like Hollywood in its heyday. But also like Hollywood, aspirations and dreams aren't always realized. But still, this about becoming significant, earning prominence through our individual contributions and the recognition of others.
Those with ambition and vision also need help understanding how to leverage the social web to become significant. Even rock stars and celebrities need expert managers. Sometimes we need to be saved from ourselves. Sometimes we need not to learn from mistakes in the public microscope.
Restraint, focus, purpose, hope, and judgment will help us build a more formidable online presence while also improve the caliber of user generated content and media literacy overall.
ROI?
How about ROP?
Yes, we should seek deeper meaning and return on our individual participation from the Social Web.
While many have always found comfort in sharing their views and words, we are also empowering individuals who never might have expressed themselves otherwise.
But almost everyone has, or should have, questions when it comes to individual participation, not just how we as online personalities or brand representative need to think about how to leverage Twitter, Facebook, Ning, MySpace, YouTube, Flickr, etc.
If we refocus the conversational lens from a business-to-consumer perspective to a person-to-person consumer connection, we realize that many of the interaction has been less on dialogue and more on blindly launching information across "attention" bows. When we stop and reflect upon conversations as they exist and how they should materialize and thrive, our voice will shift away from broadcasting and promotion to one of empathy. Listeners make the best conversationalists and mastering the art of observation and combining it with attentiveness, consideration, introspection, and the ability to connect answers to questions regulated by the rules of respect and etiquette, we might one day earn influence and the corresponding social capital and intelligence that facilitates the ability to define one's own destiny.
The future is ours to define and it's both inspiring and auspicious.
Attention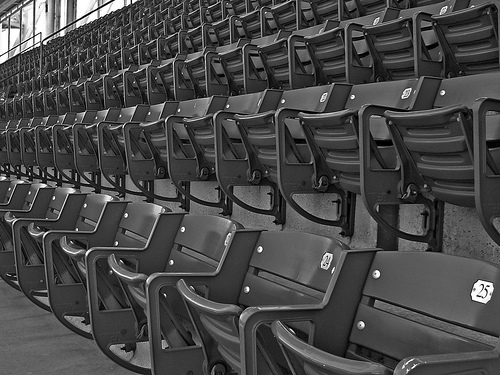 Credit
Extending the discussion of the Social Economy I reviewed during Next09, I explored the benefits of separating the emphasis of "Me" from Social Media and the advantages of a holistic practice of concerted listening and ongoing observation to shape our participation in the Social Web.
Collectively, we all share the need to discover who we are and why matter to those with whom we wish to connect. But, we should also share a common desire to rise above the noise and establish a formidable and valuable online presence and defined human network that transcends from the online world to the real world.
Why is anyone better off for following or friending us?
As a digital society, we are individually investing in our social capital spurred by unconscious and also deliberate acts that unknowingly convey complacence and fuel an ambition to acquire notoriety and recognition.
Self-importance versus self-awareness…
While we are captivated by the ability to broadcast through the stratosphere and in the process, procure friends and followers, we loose sight of the true opportunity represented by the Social Web. It's not the ability to share what we want, when we want. It's not the rewards of popularity and the illusion of fandom. This is a chance and a means to forge a network of influence based on the expertise and knowledge we amass and share.
Social Capital isn't the currency of The Social Economy after all, it is merely a stature that is representative of what we share, the relationships we earn, and the perception others form based on our participation and contribution in social networks and IRL (in real life).
Attention has officially emerged as the portal to the Social Economy and in order to capture it, we must create or share content so intriguing, relevant, and thoughtful that it forces action and ideally triggers a response.
Content is still king and therefore information and the conversations that support it, symbolize the true currency of the Social Economy.
Twitter, Facebook, TweetDeck, FriendFeed, Seesmic, PeopleBrowsr, Tweetie, et al, have emerged as our attention dashboards. It's where we share, update, consume, and learn. We click away and return based on the content that flows through our timeline. It's the ideas we share, the personality we portray, the stories we tell, the individuals we spotlight, and the dissemination of the things that inspire and teach us that increase our chances of capturing attention to connect and motivate.
DO I HAVE YOUR…

Sometimes we benefit from the art of practicing restraint in order to breathe in the essence of the community we wish to galvanize. The Social Web is not a right, it should be embraced as a privilege. In the end, we earn the attention and the relationships we earn and nurture.
We must transform how we participate and engage online to shift from talking "at" people to investing in the collective consciousness of those communities we wish to influence, foster, and promote.
We must believe we have something to learn.
We must have something of value to share.
It's about the journey we share and not the destination. This is our time to contribute to a more meaningful and mindful future of media and communications and create our own prominence in the process. Our culture and societal values are ours to define – for better or for worse. We must ask ourselves whether or not we take responsibility for the social physics that shape its direction and governance.
Will you seize this opportunity to become significant online and in the real world?
In the end we're measured by our actions and not words. The question is, how do you want to be perceived and remembered?

Shot in Big Sur
Helpful Posts on PR 2.0:
– The Art and Science of Blogger Relations – Updated eBook
– In Social Media, The SEC Protects Investors and Companies by Removing "Relations" from IR
– Twitter: Acquisition vs. Retention
– Twitter Flutters into Mainstream Culture: The New Competition for Attention Starts with You
– Online Reputation and Brand Management Starts with Identity
– The Social OS, The Battle Between Facebook and Twitter is the New Mac vs. PC
– The Domino's Effect
– Can The Statusphere Save Journalism
– The Conversation Index
– Social Media Influences Buying Decisions
– Is Social Media Recession Proof?
– The End of the Innocence
– The Social Effect and Disruption Theory
– Putting the Public Back in Public Relations is Now Available
– Twitter and Social Networks Usher in a New Era of Social CRM
– The Human Network = The Social Economy
– In the Statusphere, ADD Creates Opportunities for Collaboration and Education
– Humanizing Social Networks, Revealing the People Powering Social Media
– Social Networks Now More Popular than Email; Facebook Surpasses MySpace
– I Like You The Emerging Culture of Micro Acts of Appreciation
– The Ties that Bind Us – Visualizing Relationships on Twitter and Social Networks
– Make Tweet Love – Top Tips for Building Twitter Relationships
– The Battle for Your Social Status
– Are Blogs Losing Their Authority to the Statusphere
– Twitter Tools for Communication and Community Professionals
Connect with me on:
Twitter, FriendFeed, LinkedIn, Tumblr, Plaxo, Plurk, Identi.ca, BackType, Social Median, or Facebook
—


Subscribe to the PR 2.0 RSS feed.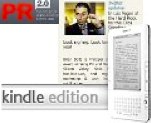 Kindle users, subscribe here.
—
Now available:

—
pr pr+2.0 pr2.0 public+relations marketing advertising interactive social+media socialmedia brian+solis social media media2.0 media+2.0 2.0 smo social+media+optimization marcom communication publicitybrian+solis social media media2.0 media+2.0 2.0 smo social+media+optimization marcom communication publicity twitter brand personal branding facebook you personality