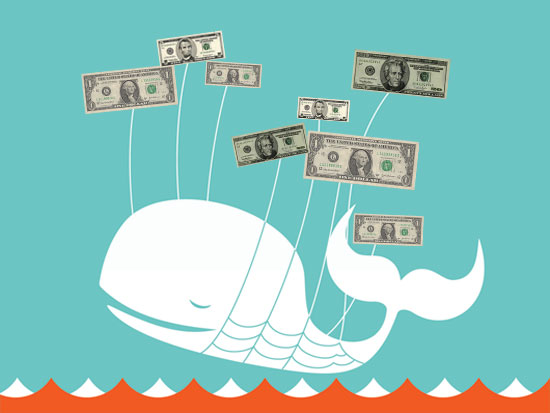 Credit
Over at VentureBeat, Matt Marshall is reporting that Twitter will introduce its first revenue-generating series of premium services.
In an interview with co-founder Biz Stone, it was revealed that Twitter is in the initial phases of introducing commercial accounts to businesses seeking detailed analysis of activity in and around the brand on the popular network as well as other data not available to Twitter users directly.
In the next phase, Stone indicated that Twitter may also debut a new set of corporate-specific API's that would allow the company to insert a customer layer over the profile and other aspects of the network to more effectively engage with the community, while increasing strategic visibility.
Stone revealed to Marshall, "Twitter will still be free for everybody and we'll still tell them to go crazy with it. But, we've identified a selection of things that businesses say are helping to make them more profit."
He further elucidated, "We want to build statistics or analytics that let users know — 'How am I doing on Twitter?"
This news is the latest in a short series of information bursts following the company's announcement that it is rolling out a new set of APIs to integrate geo-location into Tweets, mostly likely to contend with rising competition of geo-location networks such as Loopt and FourSquare and also as a potential generator of hyper-local advertising revenue.
Connect with Brian Solis on:
Twitter, FriendFeed, LinkedIn, Tumblr, Plaxo, Plurk, Identi.ca, BackType, Posterous, or Facebook
—
Kindle users, subscribe to PR 2.0 here.
—
Now available (click to purchase):
—
pr pr+2.0 pr2.0 public+relations marketing advertising interactive social+media socialmedia brian+solis social media media2.0 media+2.0 2.0 smo social+media+optimization marcom communication publicity advertising expert interactive spin brand branding guru social+architect