Guest post by Becky Carroll: Read her blog | Follow her on Twitter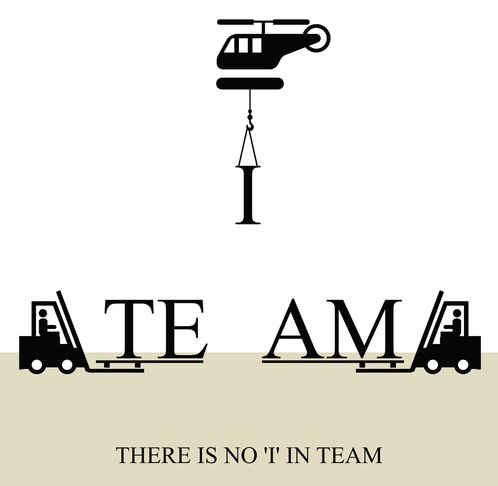 Source: Shutterstock
In the past, it was somewhat difficult to have true customer conversations. We were able to solicit customer feedback, but we weren't always good at responding. The fact is, we didn't have a good way to easily get back to customers with resolutions to problems or closure to suggestions. Customers would feel they were sending their comments and concerns into a "corporate black hole", never to be seen or heard about again. Nowhere was this truer than with customer comments about areas for improvement or solutions to previously unknown problems.
Fast forward to the present. Much is being said about the need for customer conversation. Books have been written about the importance of going beyond just listening to customer feedback and the need to move to a two-way interaction with customers. Conferences are being convened which promote the importance of talking with our customers to build awareness and advocacy. There is a lot of discussion about joining the conversation (which, as we all now realize, is happening with or without brand participation). Social media tools are now being used more and more frequently to "converse" with customers, thanking them for their Tweets about us and running quick contests to get more fans or followers.
These customer-brand conversations have changed the game for many companies who were previously comfortable with just broadcasting information. However, all of this is simply listening and reacting to customer chatter unless companies begin to take action based on what they hear. Former GE CEO Jack Welch once said, "We have only two sources of competitive advantage: 1) the ability to learn more about our customers faster than the competition, and 2) the ability to turn that learning into action faster than the competition." With social media, we are definitely learning more about our customers, at a faster rate, than ever before. But are we using what we learn and turning it into action? If we truly want to take our customer relationships, and our companies to the next level and beyond our competitors, we need to move past listening and past conversation to collaboration with our customers.
Those of us who are customer-focused constantly remind marketing and PR teams that social media is not a campaign, it is a relationship.
Previously, we would talk about CRM as a way to help manage customer relationships, but customers weren't easily able to have relationships with brands (nor did they necessarily want to – what was the benefit?). The only "relationships" were with the people who represented those brands, and they were often found either in the sales department/retail establishment or in the call center. Customers could share their concerns, ideas, and suggestions with those faces of the brands, but often this information reached a dead-end. Sales reps, retail clerks, and call center agents were often not empowered to advocate on behalf of the customer for product or service improvements. Collaboration, if it took place at all, only occurred through special "customer advisory boards" and with only a small percentage of customers.
Social media now enables brands to interact with many customers at a level that goes much deeper. Per Brian Solis, "Conversations don't mean much without empathy, action, or resolution. In social media, collaboration is king."
By enlisting customers to collaborate with us via social media, we bring in fresh perspectives on what the customer's experience should be with our products and services. What ideas do they have for improvement? Why do they feel that way? We can and should listen, react, and respond to customer ideas as well as customer issues beyond simply "solving the problem." Customers might see something that we don't see, simply because we have been too close to it for too long. Customers can work with us to create something that is better, new or different that hits the sweet spot for that type of customer. Social media enables us to reach out, let a customer know that we hear them, and then respond directly to them to let them (and others) know what we did about their issue, concern, or idea. Collaboration via social media goes past "Thank you for being a customer" to "Since you are our customer, what can we do better?" We can get and give immediate response, taking the discussion deeper into areas we may never have anticipated in the past when we worked only with focus groups or customer survey tools.
Customer advisory boards have been used by customer-focused companies for years. These boards provide honest insight and feedback on what works, and what doesn't, from their point of view. When I worked at HP, we used to invite customers in to share their ideas with us, get some feedback from them, and brainstorm what we could do for their future success. Some of the best advisory boards were for the commercial product lines where we had stakeholders in corporations telling us how our products and services worked within their processes – or not. With social media, we are no longer limited to flying small groups of customers in to corporate headquarters for ideas. We can actively use social media platforms to invite customers to take part in a virtual advisory board, complete with product designs and brainstorming sessions.
Additionally, customers who collaborate with brands tend to be stronger advocates. A Bazaarvoice study found 70% of customers who left reviews for products wanted to help improve those products AND they purchased more products, more often than non-reviewers did. Customer reviews could be viewed as just a way for customers to create word-of-mouth about products, or it could be seen as a great customer-collaboration tool.
Conversation without action can become shallow. We are in danger of social media "conversations" becoming boring, familiar, and empty. Brands that truly want to engage their customers in improvement via social media need to build personal relationships with those customers and enlist them to become a "part of the organization". Customers are hungry for this. They want to tell you what they think and how it can be different. Companies who start turning these social media conversations and learnings into action through social media will find they can quickly leap-frog competitors as well as cement loyalty with customers.
One note of caution. Once you begin engaging with your customers in a collaborative way, the relationship changes. You are no longer customer vs. brand; you are working together for something new, something better for the future. As mentioned, this type of interaction creates strong customer advocacy and loyalty, and customers won't react kindly to a termination of this unwritten contract. Be in it for the long haul.
—
Becky is founder of Petra Consulting Group/Customers Rock!, focused on customer conversation, social media, and WOW customer experiences. She is author of business blog Customers Rock! and teaches the class "Marketing via New Media" at UCSD. Becky is a regular personality on nationally-syndicated BigBiz Talk Radio show.
Previously, Becky served as Director of Social Media for Brickfish and as Senior Consultant with Peppers & Rogers Group. She also worked at HP for 14 years.