Last week, while attending Blogworld Expo, I logged into Twitter to catch up on a few DMs. Upon login, I noticed that something was just a bit different. My home page featured a sizable banner that announced the "beta" release of lists.  While I knew the release of Twitter lists was imminent, I didn't expect it so quickly.
Essentially, waves of people are receiving access to lists, offering an effective form of contextual curation to follow and stay connected to groups of individuals who align with or inspire your personal and professional interests. It links to you to those you respect and admire and those you inspire.
You'll notice that the link to your "tweets" has been replaced with "listed" – a link that takes you to the lists created by other individuals where your feed is currently streamed.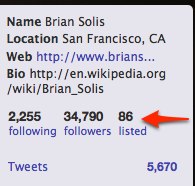 As I've been on the road, I haven't had a significant opportunity to create the lists that I need and require to ensure that twitter engagement remains rewarding and productive. To date, I've maintained separate accounts to accomplish similar tasks. However, clicking on the "listed" link will allow you to see the groups in which your feed contributes.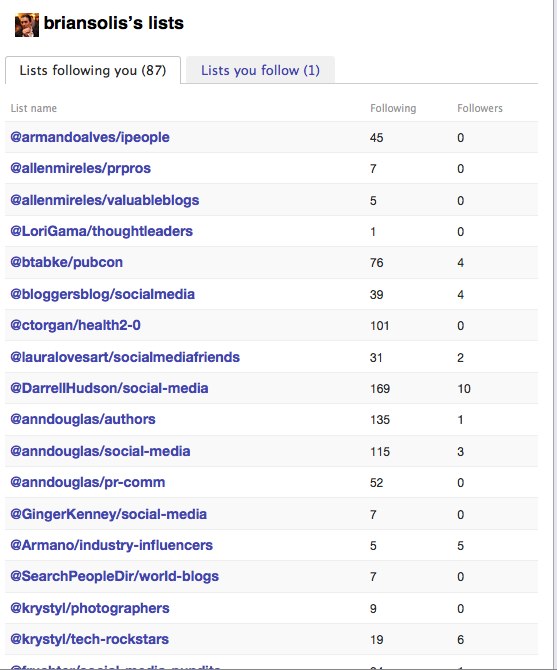 Perhaps one of the most compelling new features is that you can join any public list to receive the same feed and insight, whether or not you follow the included individuals. Maintaining lists enables Twitter to scale, offering a meta form of intelligent, yet manual, filtering to ensure that you can increase or decrease the volume of information vs. noise on any given subject of interest.
Creating a list is exceptionally simple. Either click on the list of people that you already follow or jump to a particular profile of interest and click the "list" icon to either create a new list or add the desired individuals to an existing list. Lists can be made public or private. As mentioned earlier, public lists are open to following by others. Some of the most interesting lists, in any industry and covering any topic, will exist and its those list generators who will earn the appreciation and respect of the Twitterverse.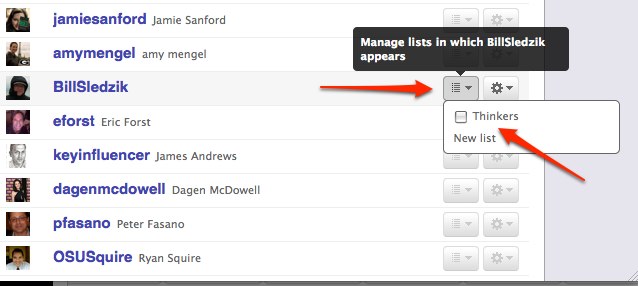 Once you start to create and maintain lists, they're stationed on the right-hand side of the home page for easy viewing.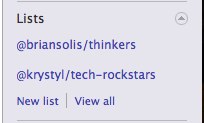 For more on the subject, please read Robert Scoble's review of Twitter lists.
Connect with Brian Solis on:
Twitter, FriendFeed, LinkedIn, Tumblr, Plaxo, Posterous, or Facebook
—
Have you bought the book or the poster yet? (click below to purchase):