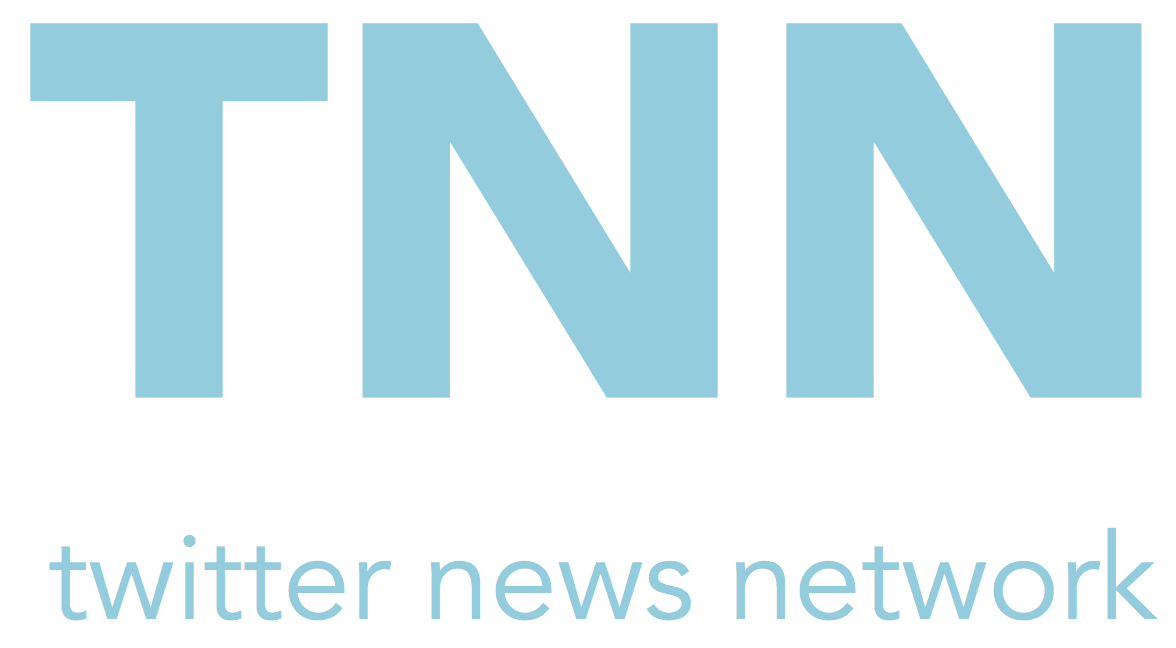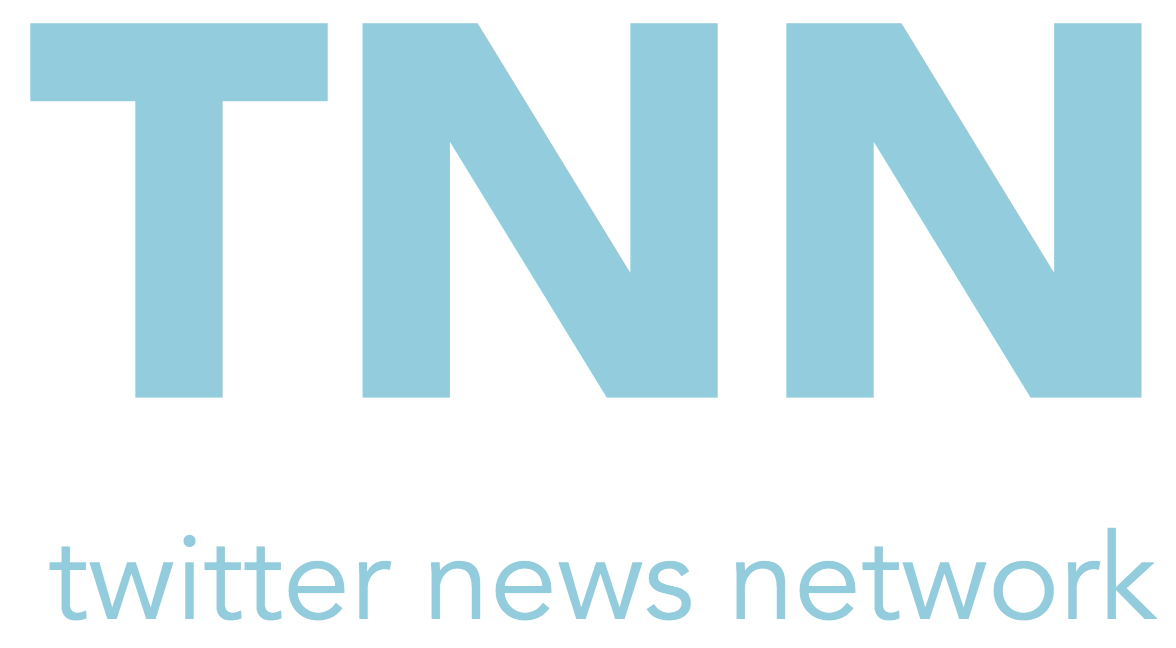 Like many, I found myself gripped by the real-time reports that poured in on the evening of April 19th…Boston Police were in close pursuit of the second Boston Marathon bombing suspect. Up to this point, I mostly followed the story via @CNN and CNNLive. I noticed however, that some of the most interesting updates were shared via Twitter directly by the Boston Police (@Boston_Police).
As police surrounded the second suspect while he hid in a recreational boat in the backyard of a home in Watertown, I shifted from online to TV. Yes…my  phone was nearby and it was in fact my second screen. I tuned in to Anderson Cooper on CNN to witness the apprehension as it happened.
Cooper cut to a report from a CNN field correspondent, who shared unconfirmed cheers among local residents. In that moment, I saw a Tweet come through on my phone from @Boston_Police, "Suspect in custody. Officers sweeping the area. Stand by for further info."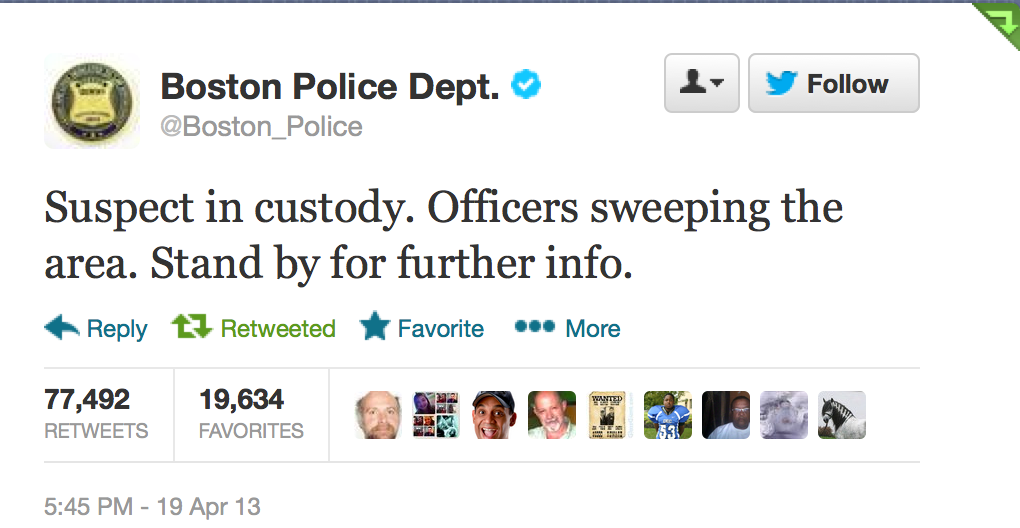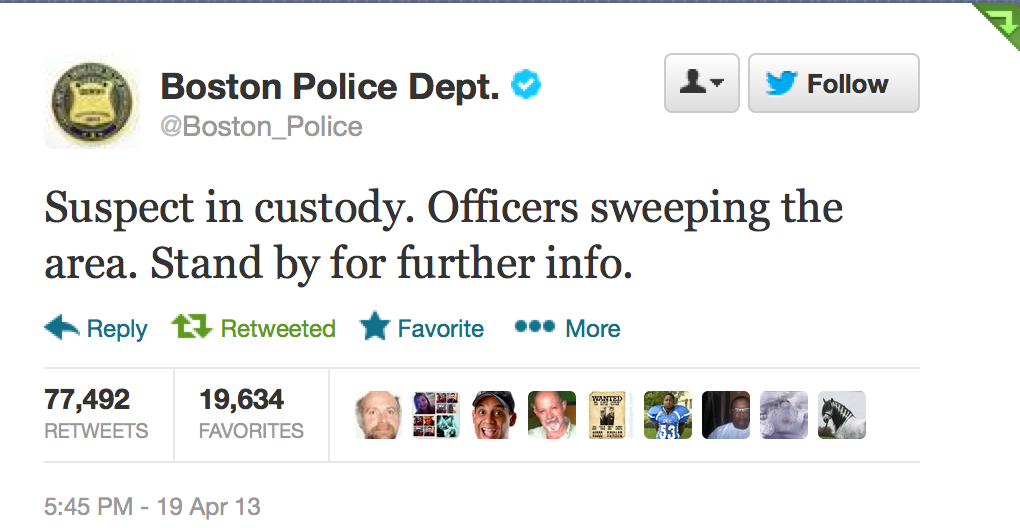 Just then, something truly significant had occurred. Once again, we were reminded that…News no longer breaks, it Tweets.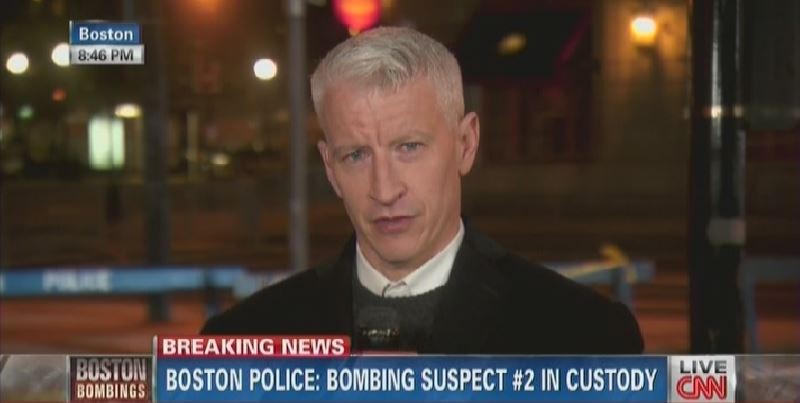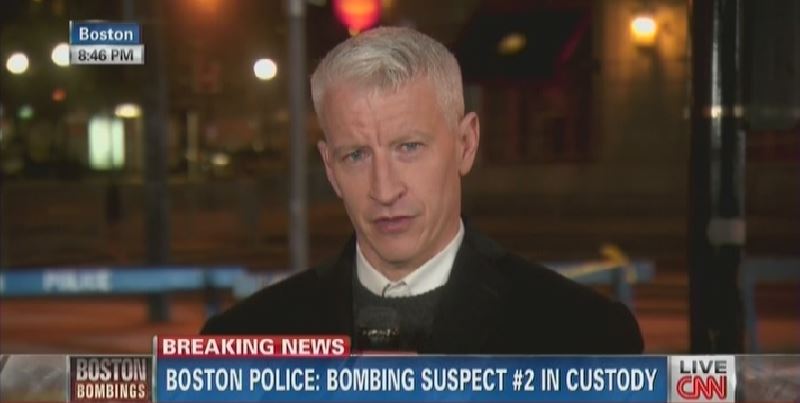 Anderson Cooper then asked the reporter to hold on as he looked down at his phone and on live television, shared with the world, that Boston Police had confirmed that the suspect was in fact in custody…via a Tweet on Twitter.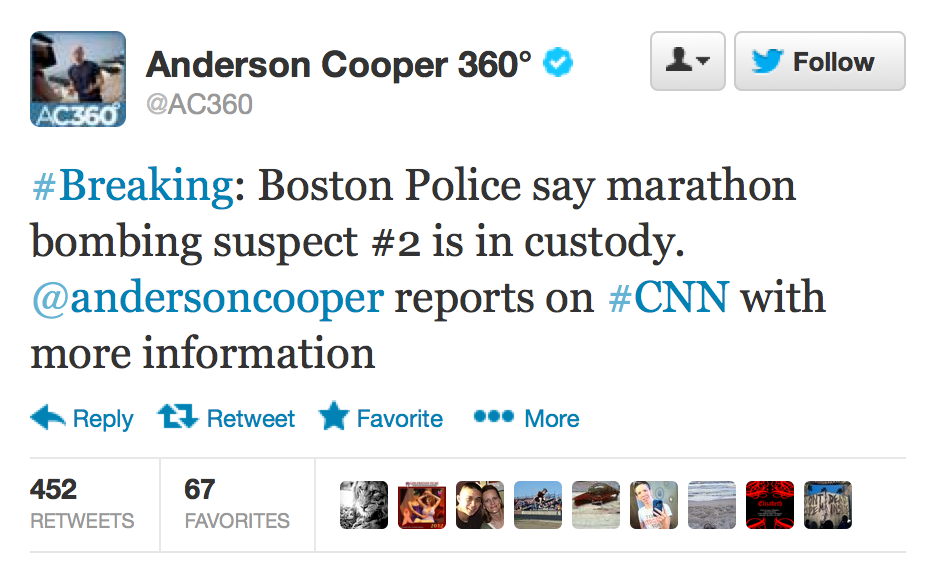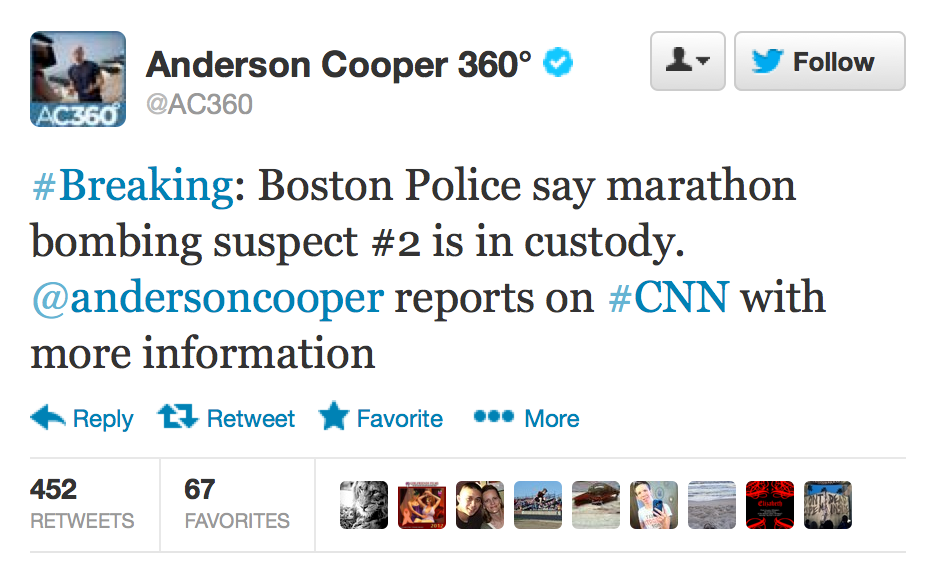 TNN, the Twitter News Network is a powerful thing. In real-time, people create an incredible information network that expedites awareness. While it also raises the need for real-time fact checking, the information divide that Twitter introduces between citizen media and mainstream journalism is notable and game-changing.
Here, the Boston Police broke the story via Twitter and essentially informed and scooped traditional media in the process.
We do in fact live in interesting, and tweetable, times…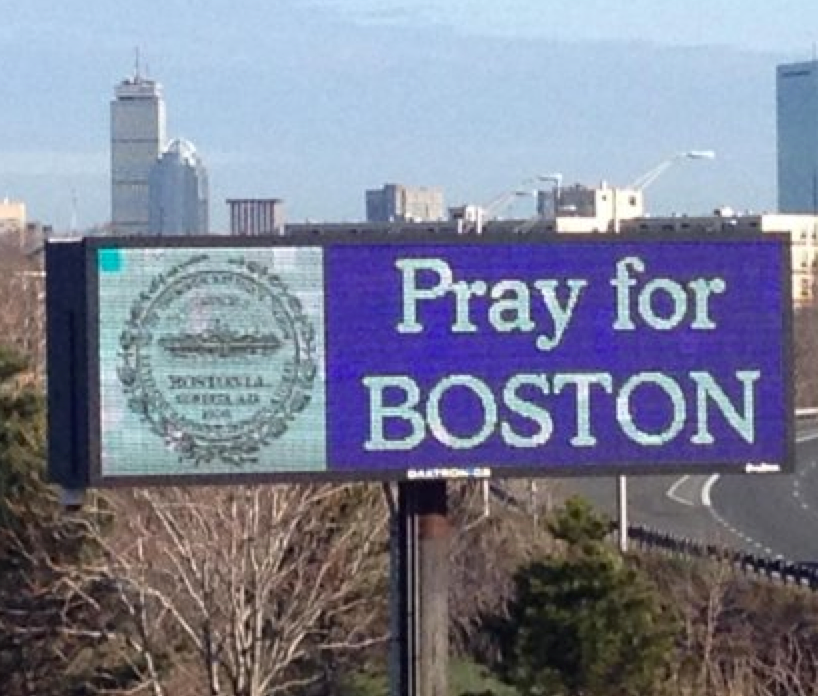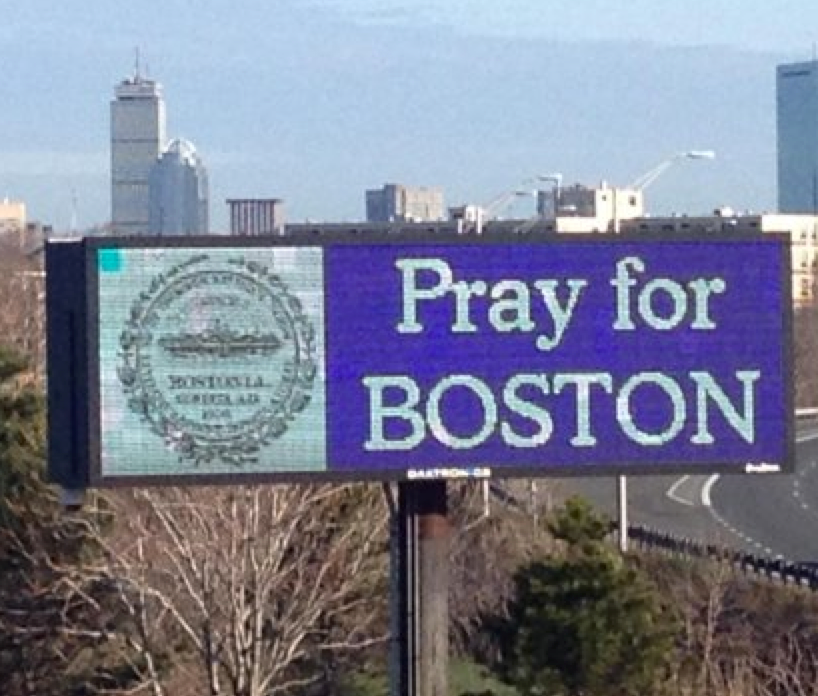 Connect with me: Twitter | LinkedIn | Facebook | Google+ |Youtube