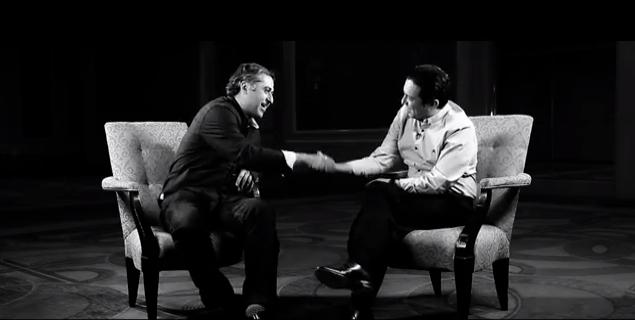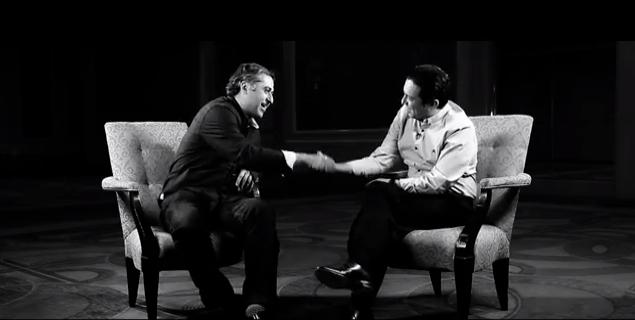 On this episode of Revolution, I invited, or rather subjected myself to the antics of my good friend Hooman while on camera. In San Francisco, he's best known as one of the main personalities on the drive-time morning show at Alice 97.3. In Silicon Valley, he's an active participant in learning and shaping how technology affects consumer entertainment.
Now he's in the movie business…or at least trying to break in. But how and why does he think he can make it in such a tough business. He had an interesting idea…
In 2010, there were 968 films released in theaters. As a budding film producer, Hooman saw mobile as a way to help bring to life a different kind of movie. Wearing many hats as the co-writer, director and producer of Olive, he was able to shoot the first full-length feature film shot entirely on a smartphone.
Inspired by The Triplets of Belleville and Amélie, Olive is the story of a little girl who transforms the life of three people without speaking a word. The film stars four-time Emmy and two-time Golden Globe winner Gena Rowlands and features five original songs by Dolly Parton. The film is currently awaiting distribution and that's when the conversation switched gears.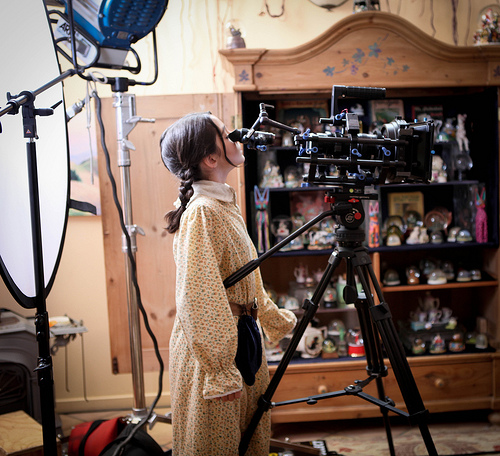 In the middle of our discussion about his film and the story behind it, we veered into a different, but complementary conversation about the importance of being an active and productive member of communities that are personally and professionally important…in the real world as well as online.
I found this particularly relevant.
Over the years, I've found myself going to less and less events, meetings, and meetups. Sometimes I feel like I've been coasting along lately.
See, during the rise of Web 2.0, I was everywhere. I invested time, resources, and money in building out the startup scenes in Seattle, New York, Los Angeles, Austin, and San Francisco. Now I use the excuse more often than not, the same excuse I hear from everyone else, "I'm just too busy."
With the books, speaking, research and my work at Altimeter Group, I'm always traveling or heads down it seems. When home, I try to catch up on emails, calls and meetings. But, I also unplug. As Bob Russell wrote for Duke Ellington, outside of my everyday work, I just "don't get around much anymore."
I'm learning that finding the balance isn't an endgame but instead an ongoing journey. This current leg of my journey though is creating a routine that's becoming a comfort zone. The path to achievement may require norms, however I've learned that breaking away from routine and stepping out of comfort zones is how we learn and discover new horizons.
Everyone is busy. It's what you do with your time that defines not just the moment but the course of what you do next and also the actions of the people around you. It's how you move forward.
As Hooman says, "Get out there!"
He humbly shares that it's easy to sit at home. But to get anywhere, to bring your goals to life, you must make an effort. You must engage. Help where you can. And, as he believes, "don't expect anything in return."
It's that last piece of advice that reminds me of the power of reciprocity. For Hooman, this is a personal experience and part of the challenge he's learning to accept. Not everyone thinks this way though. Give and you shall receive. Do so to expect something in return and you shall realize distance between you and the communities you value. He also cautions us to "not be a sucker either. People will try to take advantage of your connections to propel themselves ahead of you. Help because you want to. But don't forget the role you play in where you are and where you're going.
You can't do it alone…
Invest in relationships. Appreciate people who bring value to you and your network. At the same time, ensure you're surrounded by people who also appreciate you. It's how you'll get to where you're going whether solo or with a little help from your friends.
1) Embrace technology to lead it rather than react to it.
2) Build meaningful relationships, don't just network to work your way upward.
3) Become part of the community, invest in it and don't just take from it.
4) Give freely because you want to…because it's where you can add value.
5) Earn what you deserve.
Please take a moment to watch what I hope is a refreshing discussion…
Watch the Oliver trailer…
Take a look at how Hooman and team made Olive using smartphones…
Subscribe to BrianSolisTV here.
Connect with me: Twitter | LinkedIn | Facebook | Google+ |Youtube | Instagram