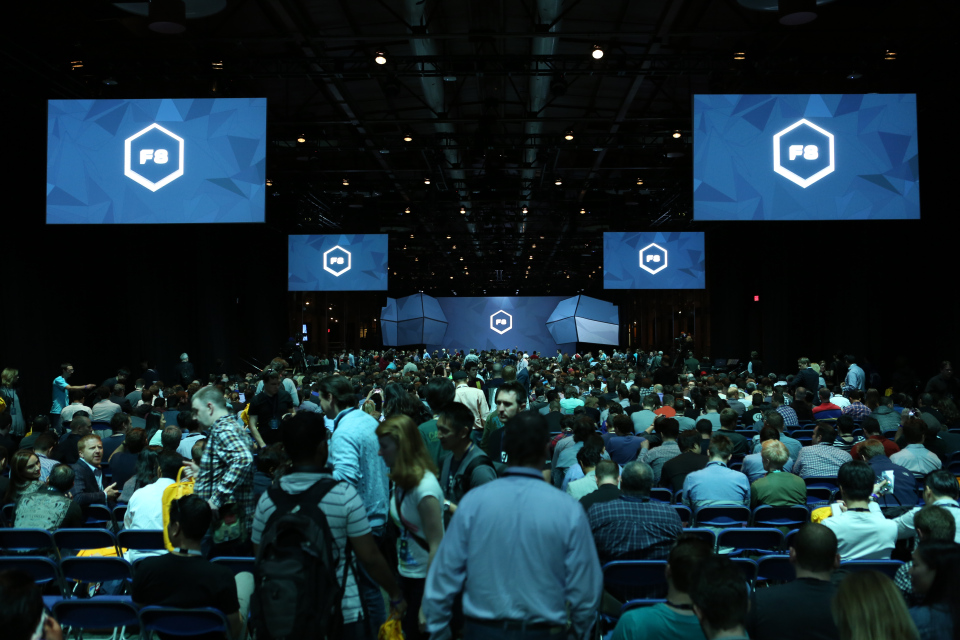 Every so often, Facebook hosts its f8, a conference in San Francisco aimed at developers, media, and partners. This year, in front of an audience of 2,500+, Facebook introduced its vision for the next year and beyond. With Mark Zuckerberg kicking things off, Facebook introduced a dozen or so new products organized into three including Facebook's update to Login, which gives people more control over the information they share with apps, Anonymous login, which offers a way for people to log in to apps without sharing personal information from Facebook with developers, and the Audience Network, which allows advertisers to easily extend their Facebook campaigns into other mobile apps.
The theme of f8 and also Facebook's intentionally limited vision at the conference focused on three pillars…
1) Build
2) Grow
3) Monetize
The goal was to help developers expedite time to market, amplify visibility in the app world, optimize user experience and increase the value of their apps by plugging into the Facebook ecosystem. And by leveraging (still not used to using this word as a verb) Parse, a mobile app development platform acquired by Facebook in 2013, developers will have an unprecedented springboard toward market acceleration and consumer prevalence.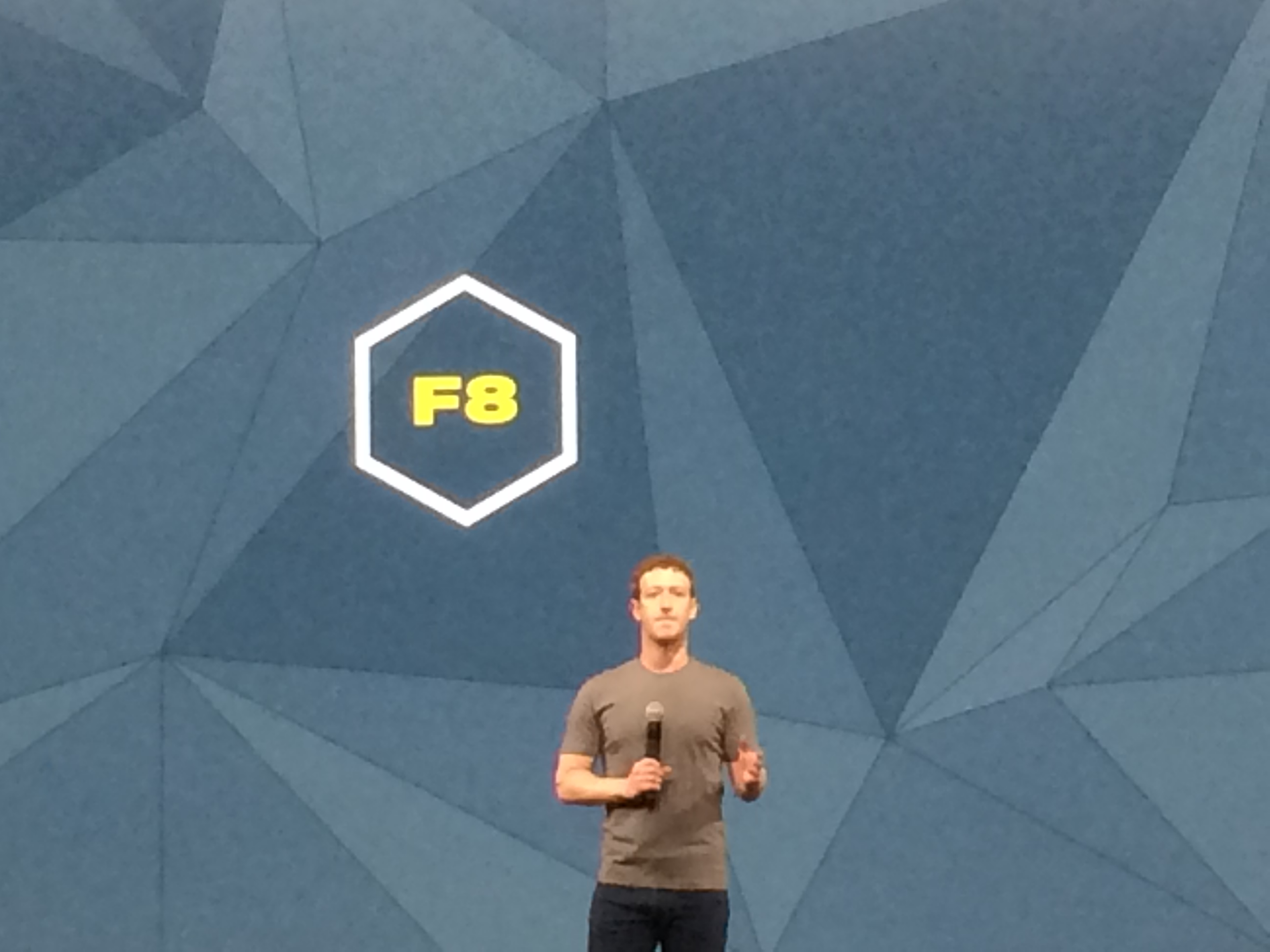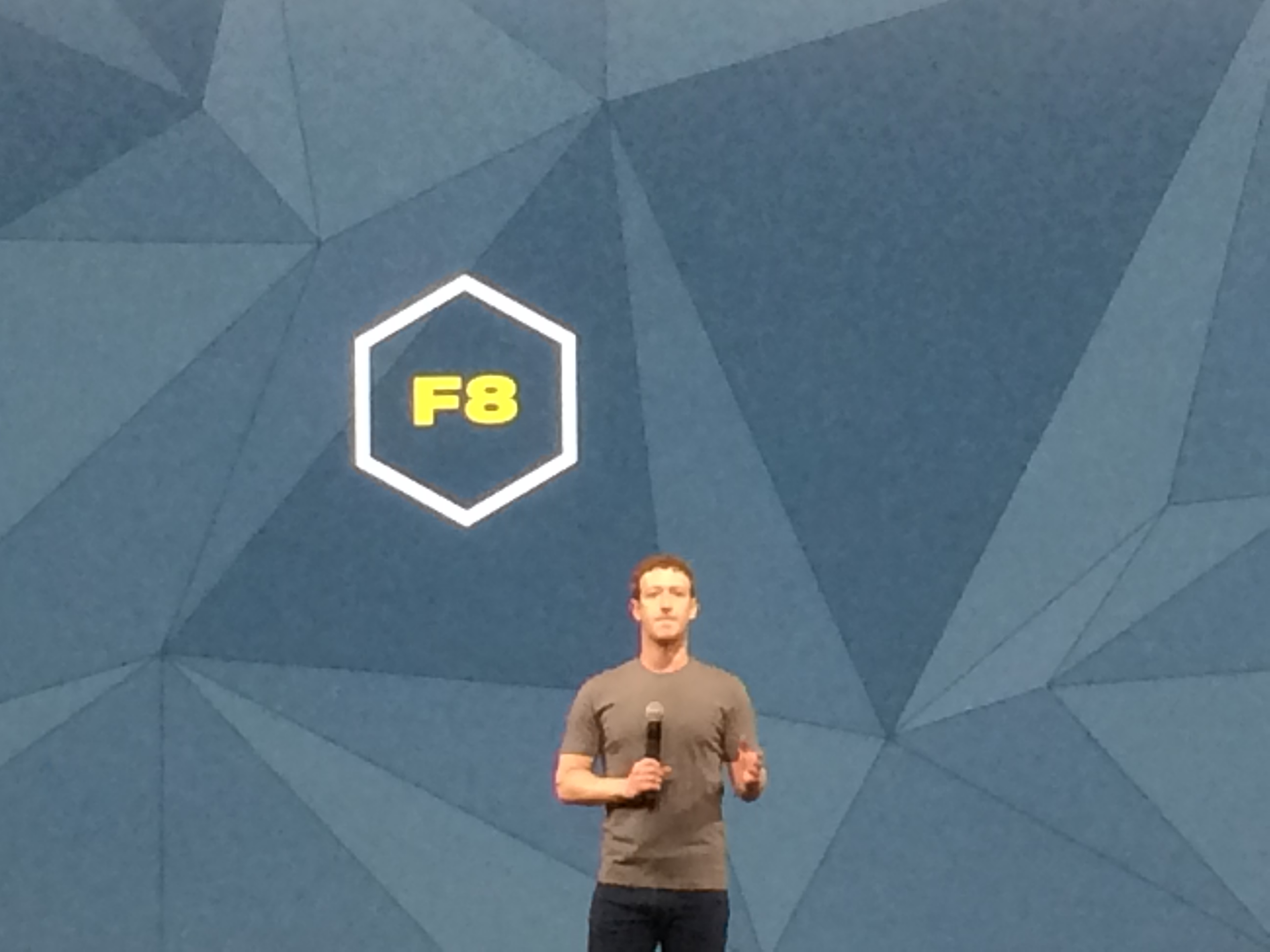 f8 2014 Announcement Summary
At f8, Facebook's quantity and quality of announcements was notable. While aimed at developers, the implications of course significantly impact consumers, brands, and advertisers.
Let's run through the list of Facebook's news organized by its Build, Grow, Monetize focal point…
Build
The new Facebook Login: Letting people select what information to share with apps
Anonymous Login: A way for people to log in to apps without sharing personal information from Facebook with developers
Improved stability: A two-year stability guarantee for our core developer products
App Links: Making linking between apps easier
Parse updates: We updated Parse pricing to make building apps less expensive, and introduced tools for developers to build apps with Parse that work offline.
Grow
Message Dialog: Letting people share content from apps with friends through Facebook Messenger
Mobile Like Button: Like the Pages or content of individual apps through a native, mobile Like button
FbStart: A new program to help mobile startups grow through a package of resources and tools provided by industry leaders
Send To Mobile: An easy way for people to send an app to their phone after visiting a web site and logging in with Facebook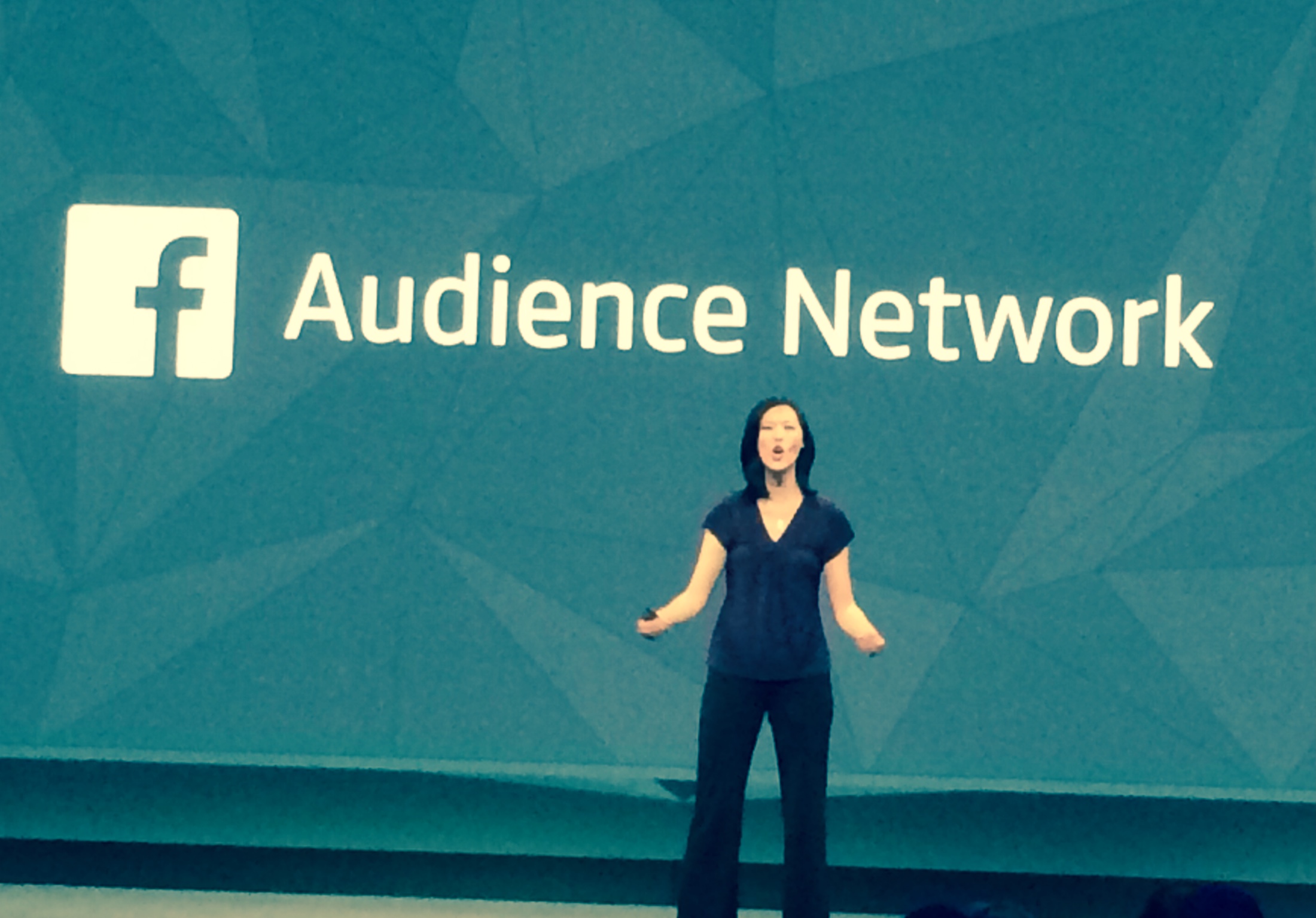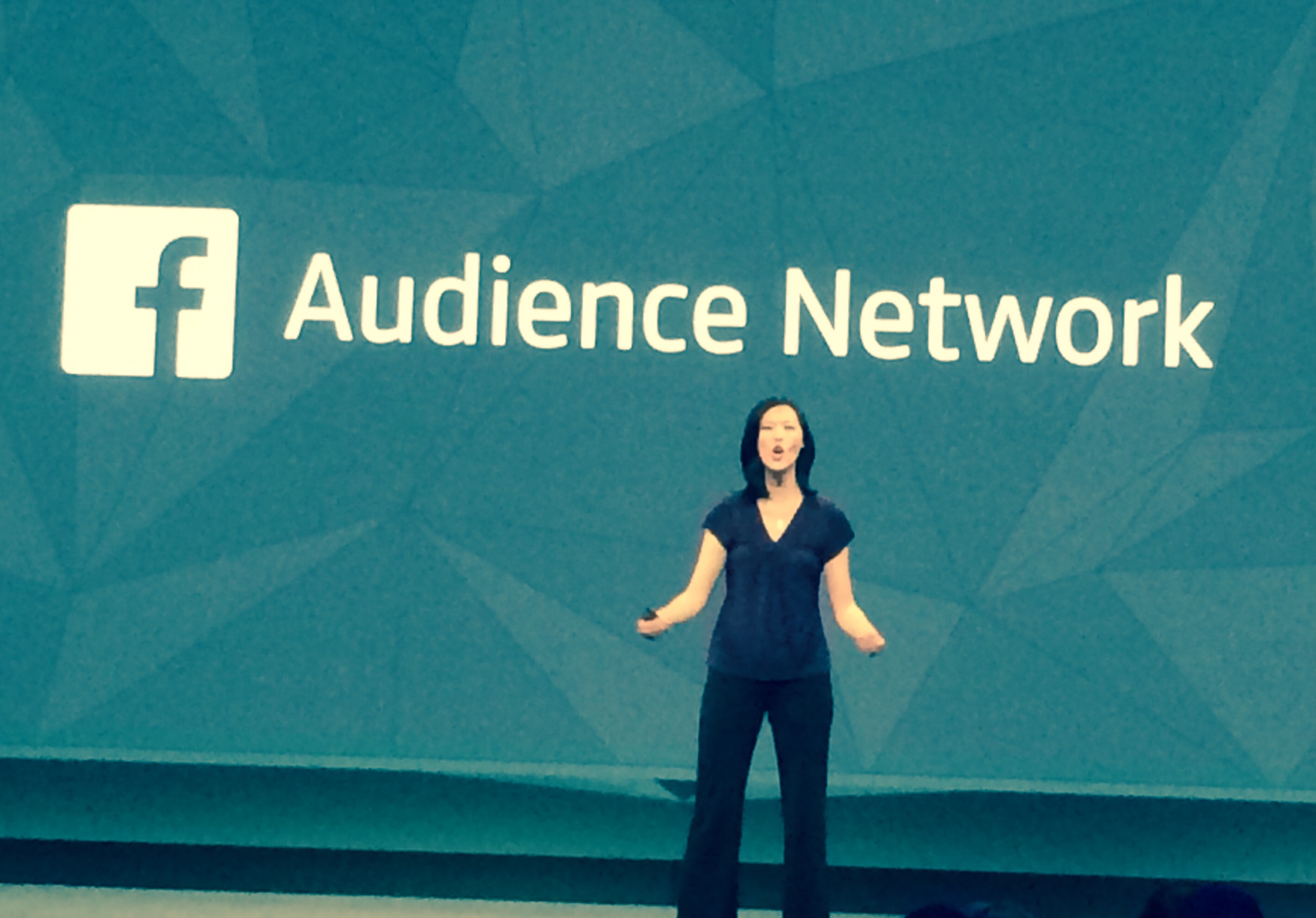 Facebook's Deborah Liu introduces Audience Network at f8
Monetize
Audience Network: Developers now have a new way to effectively monetize mobile apps
Was f8 a 10?
If you judge success by audience response, the series of cheers and applauds that followed each announcement was certainly encouraging. While each announcement is important in its own right, in aggregate, they represent something far more profound.
The new "big blue" of the social economy has just grown up from a global social network with 1.2 billion users into a full-fledged social ecosystem. As Mark so called it, Facebook aims to build a "cross-platform platform."
What does that mean?
It's another way of saying social ecosystem.
What's that mean?
In simpler terms, it means that Facebook as a platform is becoming incredibly portable and universal in pursuit of ubiquity.
Whether or not people are actually in Facebook at any one moment, with developers building apps upon the network of new tools, Facebook users carry their digital life with them. As a "cross-platform platform," Mark's vision is that developers can carry the power and appeal of the social graph seamlessly across IoS, Android, Microsoft, and others.
Take a look at Facebook's list of new products again and what follows will make even more sense.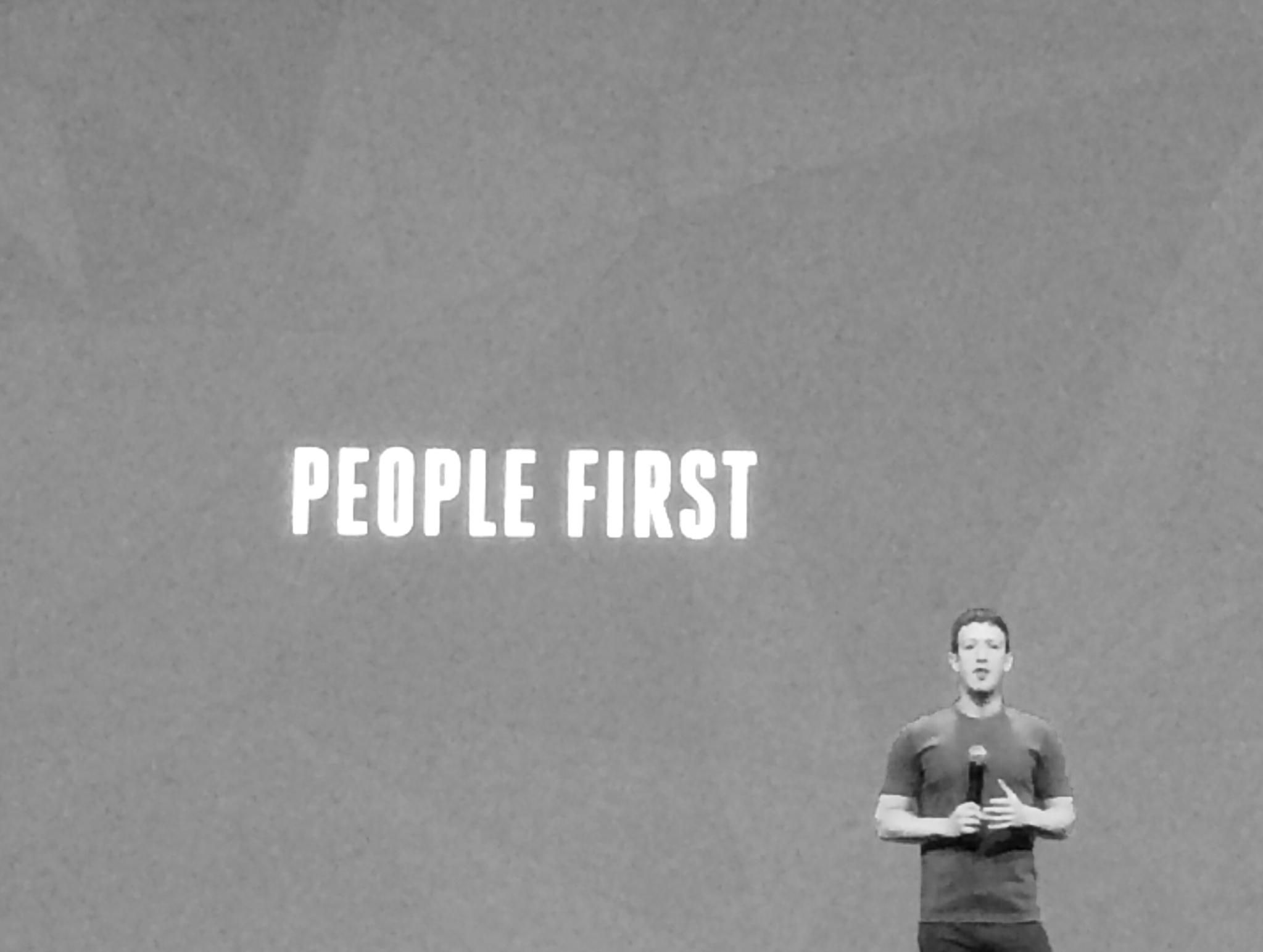 What Google search is to AdWords, what surfing and cookies are to ad targeting and re-targeting, Facebook's social graph and social expressions are emerging as an omniscient index of personal connections and preferences. Now, developers, brands, and anyone with something to say or sell, can find people based on psychographics not just demographics as long as they're willing to 1) pay Facebook directly or indirectly for it and most importantly 2) think thoughtfully about who it really is that they're trying to reach and what makes them both unique and well-qualified to hear from you.
In many ways, like Twitter, Facebook is moving toward an Interest Graph and away from a straightforward social graph. Users will not only discover new content, apps, and ads based on who they know but additionally by what they like and express inside and outside of the network. And while that isn't exactly new, the cloud for which this data resides has now been packaged, productized and presented to the market for experimentation.
Indeed, Facebook is still a social network. That's its edge of the wedge play.
But the rest of the wedge, and its new revenue generating pillars include:
– Mobile
– Social Data
– Data as a Service
In a way, this is all very 1984. But at the same time, we as users have more control than ever before to fine-tune the signal of content and marketing that finds us. At the same time, to actually reach us, developers and marketers have to rethink their approach to grab our attention, pique our curiosity, and reward us for our time. In turn, we'll reward our suitors with the very things they value. See, this isn't just business, it's personal. This is what sets Facebook apart from Google. It's a more natural approach using a human algorithm rather than just a sophisticated technological algorithm.
Best of all, what Facebook did well at this year's f8 was lead by example. With each of the company's announcements and overall, the company itself demonstrated how to build, grow, and monetize.
Connect with me: Twitter | LinkedIn | Facebook | Google+ |Youtube | Instagram