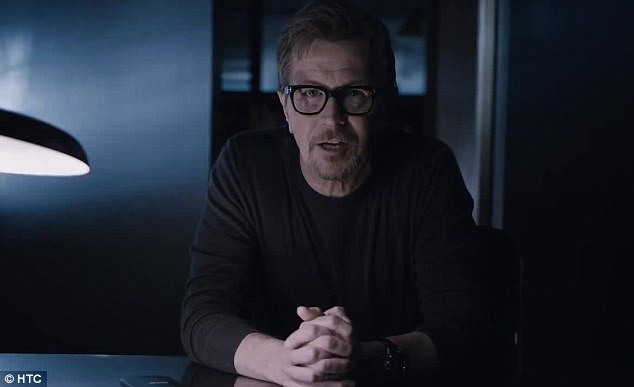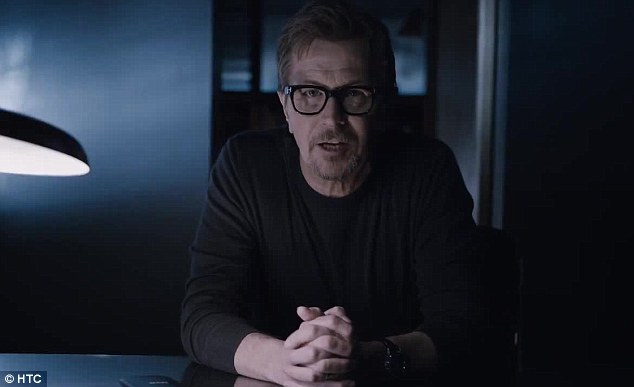 Have you seen the popular HTC One TV commercial featuring Gary Oldman? It's quite brilliant really. A highly celebrated A-list actor is paid millions to say little more than "blah blah blah" throughout the entire commercial. I'm reminded of it because that's the reaction I tend to have these days when I hear the words "big data." It's almost as if I'm transported to the classroom in a Peanuts episode listening to the muted voice of the teacher muttering incomprehensible monotone words.
It's not that big data isn't important. Believe me, it's the foundation for the future of business.  It's just that every time I hear about big data, it's either in the context of social media, The Internet of Things, data technology, Nate Silver, or a combination of all of the above. What I don't hear enough is the human side of data, the questions asked, the insights that are drawn, and the ways that insights are then executed against at every level that matters (internally and externally).
The problem with big data is we think that by saying "big," we automatically convey importance and urgency up, down, and across our organization.
Nope.
It's not unlike saying social media, mobile, real-time, wearables, etc. They're just buzz words. It's what we do with them that counts. Big data,  activity, behavior, the importance of each is in how we set out to learn and more importantly, apply learning toward adaption or innovation…everywhere.  The greatest promise about big data isn't access to it; it's the ability to excavate intellectual gems in a mountain of commodity information. Big data takes a personal touch. I call this the human algorithm. It's the ability for someone with vision, intention, and ambition to find data that leads to hypotheses, testing, and intentional actions and outcomes. It's as much about inklings and insights as it is about evangelizing revelations everywhere from R&D and marketing to sales and support to loyalty and back again. It's taking seeking specific data because you're looking for something not reacting to it. It's pouring through 1s and 0s (Tweets, comments, posts, personalized user data, visits, connections, purchases, location data, etc…) and making them matter to you and the people around you.
In a real-time world, big data can inform the next steps of those who are looking to compete for the moment and for the future…right now. Everything starts though with an intention of doing something purposeful and then using data to support instinct or ideation. Univision, for example, is one company that is using social data specifically to think globally but is also acting locally around programming engagement.
Univision's Uni Approach to Social TV
Before leaving to start his new social TV advisory BRaVe Ventures, along with industry veterans Jesse Redniss and Gary Vaynerchuk, I caught up with David Beck, former SVP and General Manager of Social Media at Univision to share his experience. Beck work in social media at Univision is widely regarded and I wanted to better understand how his team tuned into the elusive signal over the oh so common noise to make data actionable. Beck had the unique challenge of delivering dynamic and engaging social content to a hugely passionate, multilingual, multicultural Hispanic audience living in the US across the Univision network.
For example, content for the Mexican audience won't necessarily resonate with the Colombian audience, as with the Venezuelan audience and so forth. It's up to Beck and his team of content producers to be both data scientists and creative community managers – collaborating on themes and topics across news, entertainment TV, original series', lifestyle content, sports, and more – and delivering on exciting, relevant content in real-time across dozens of social platforms. No easy task, and not one possible without an organization structure centered on data, with proper tools of which to make use, and a team with cross-functional, data-centered expertise.
To help, Dave once turned to Expion, a content marketing optimization platform to localize and manage their social marketing efforts. In finding the right technology solution, Beck then had to think about expertise and capabilities to support his vision.
"When you sign on with an enterprise system, you have to ask yourself, 'Did I buy the Formula 1 but I don't have the pit crew?,'" Beck asked. "Before we even made the decision, we had to ask ourselves if we're staffed to extract value. We ended up investing early in making sure we had the people and skillsets that could handle the analytics and transform data into actionable insights."
The Univision team is now able to pick up very quickly on what's catching fire – digital, TV, or social – and have an enterprise toolset with immediate utility. More importantly, the team can look at the data and surface cultural nuances to quickly identify what's working right now and how much content inventory they have to create and deploy. This reduces the amount of sifting, allows them to do more analysis, and to be able to articulate to all the other groups very quickly on what's working, and why.
Translating Data into Value
With market-relevant insights comes the ability to develop market-relevant content and engagement strategies. At Univision, the social team is realizing significant spikes in activity linked to TV shows (particularly with a moving story line and series) can have huge implications to the marketing of the show, the story-line development, and even advertiser value. For instance, during Univision's reality beauty competition show Nuestra Belleza Latina ("NBL"), his team noticed spikes in activity when the contestants talked about their home country — in turn they created content and calls to action on TV, social, and digital to leverage country pride to spark conversation. NBL maintained the highest engagement (Tweets per unique) of any TV show this season, according to NielsenSocial.
Dave's story takes the "blah blah blah" out of the mix by honing in on understanding what, why or how information is specifically valuable to the people involved in deploying, managing and extracting value. Technology is only one part of the equation. The other piece is human. Univision is just one of many companies turning big data into big and actionable insights. And I guess that's what this is all about. It's about taking something that really doesn't in of itself provide strategic direction and, by asking the right questions aligned with the best intentions, turn data into not only actionable insights, but also engaging stories that matter to people…their way.
Connect with me…
Twitter | LinkedIn | Facebook | Google+ |Youtube | Instagram | Pinterest