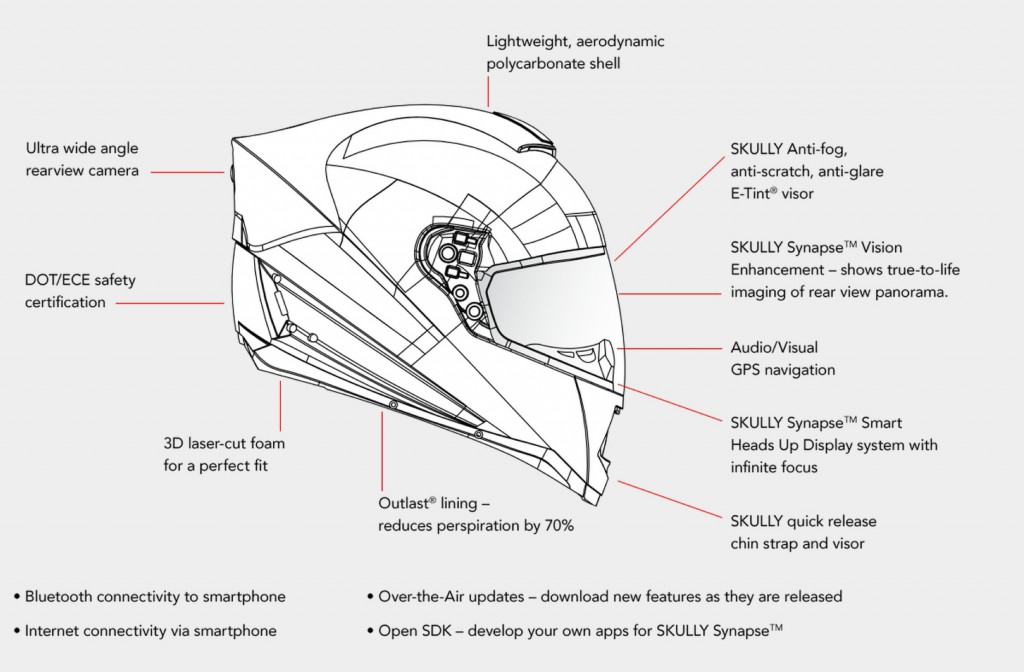 Skully Systems changed my life and I don't say that lightly. I'm a motorcycle enthusiast. I'm also a father. Most of the time my bikes stand proudly in my garage showcasing their beauty for an audience of one. I ride on occasion, usually an exceptional opportunity that manifests in the form of weather, stress and guilt. But even then, as I get older, the rides become less frequent, shorter and less ambitious. With the AR-1, Skully is going to change that now and over the years to come as it evolves in capability and prominence.
Yes, the AR-1 is a helmet. And yes, it may seem that talking about a helmet in such a way is frivolous. But, I believe this helmet will change the motorcycle world and the transportation industry at large.
What is the AR-1?
It is by far the most advanced motorcycle helmet every developed.
I believe everything is ripe for disruption. Helmets and the entire motorcycle industry is overdue. While we've seen advancements in  electric bikes such as Harley Davidson's Project LiveWire  and electric motorcycles that deliver a car-like experience such as the Lit C-1, helmets and motorcycle accessories in general have gone without any notable advancements in decades. That's all about to change however.
The AR-1 is the brainchild, and literally dream, of Dr. Marcus Weller, a young, enterprising entrepreneur who dreamed up this new idea following an unfortunate motorcycle accident in Barcelona. If you envision a first-person perspective of Iron Man inside of a gorgeous DOT certified helmet you'd have the premise of the AR-1. We are all Tony Stark.
At the center of the user experience is a heads up display (HUD) that provides an intuitive Google Glass-like view inside the helmet. Add to that a rear-facing 180-degree camera, bluetooth connectivity, embedded battery and speakers among many other features, and the AR-1 starts to take shape. More so, it's what hasn't been debuted or invented yet that truly holds the promise for the future of riding and transportation in general. Imagine embedded sensors that talk to "smart" cars on the road to prevent drivers from swiping, clipping or intercepting riders or their way path.
Essentially, the helmet becomes a platform for innovation on the bike, surrounding cars and also in traffic engineering.
I'd like to introduce you to Dr. Marcus Weller, someone whom I admire and also someone I'm proud to call a friend. I invited him to share the stage with me at LeWeb in Paris to share Skully's story and also what lies ahead for the company and innovation in transportation.
Please watch the video below for the story of Skully…
Here's a picture of Marcus and me before hitting the main stage!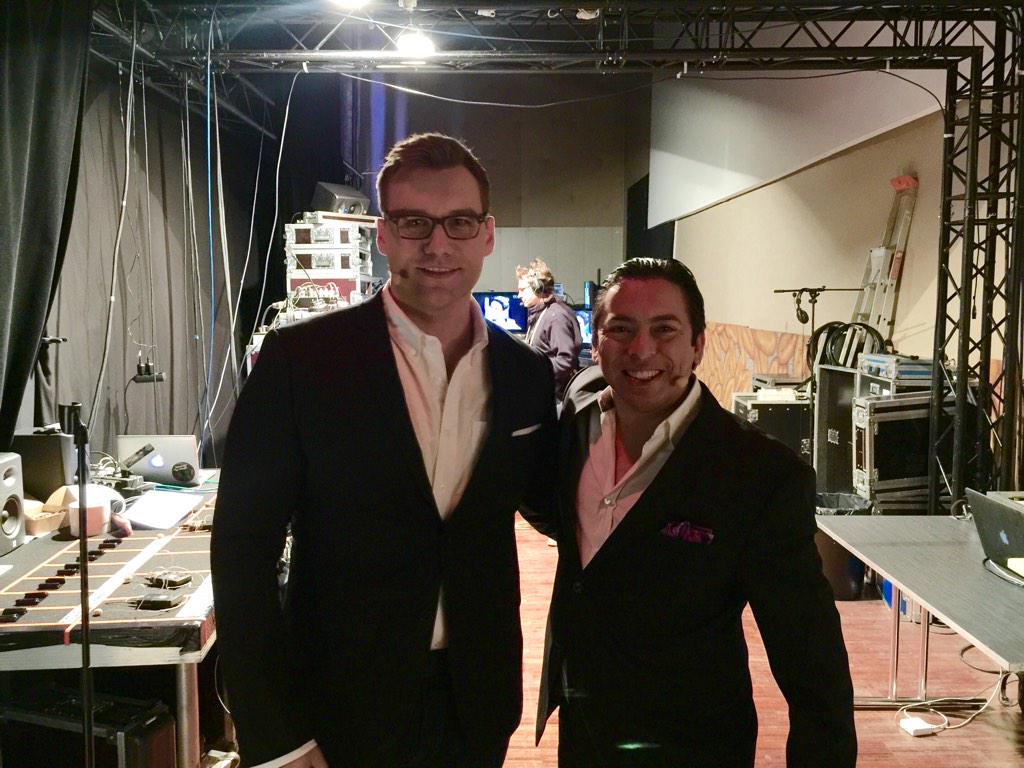 Order the AR-1 here.
Connect with me…
Twitter | LinkedIn | Facebook | Youtube | Instagram | Pinterest