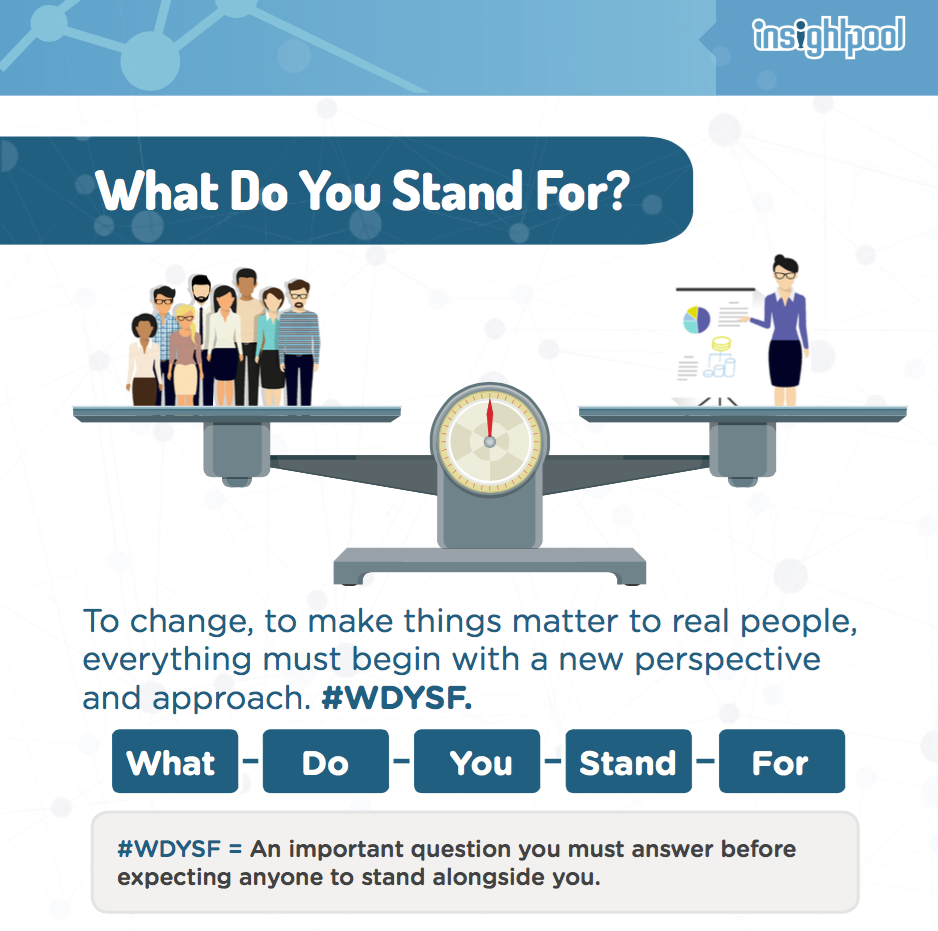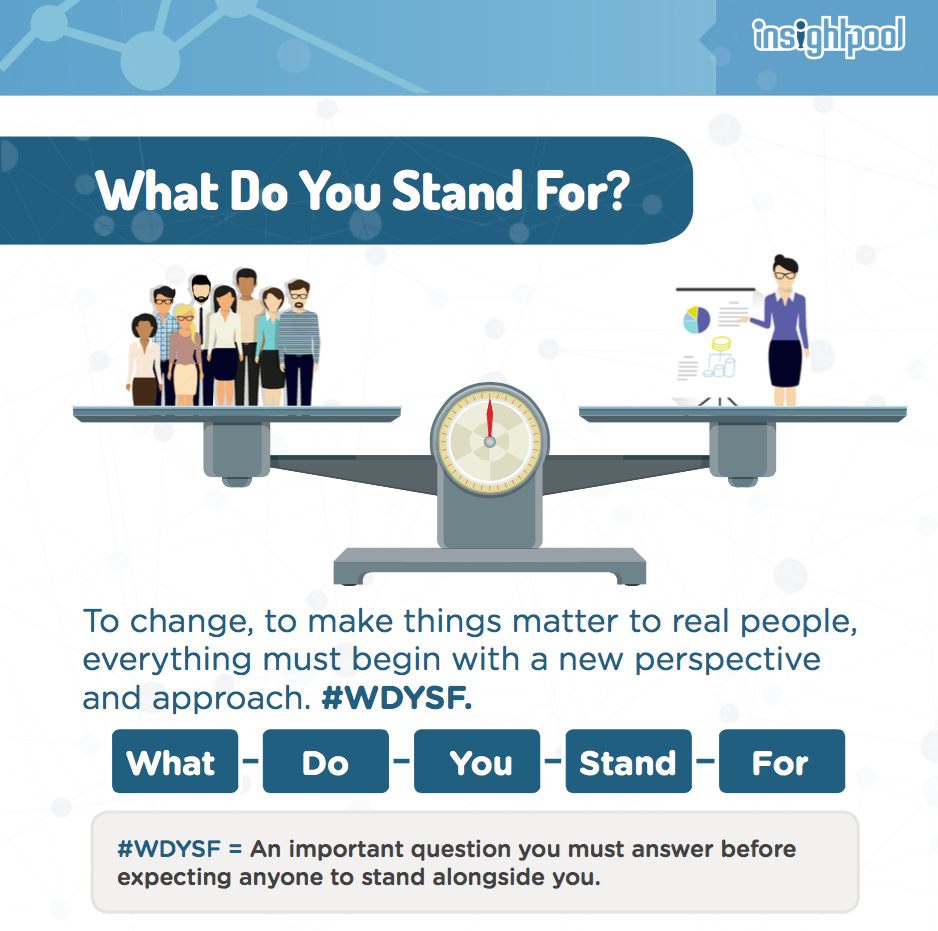 To change, to make things matter to real people, everything must begin with a new perspective and approach.
Ask yourself…What do you stand for?
It's an important question you must answer before expecting anyone to stand alongside you.
#WDYSF
What is the value you wish to add?
What is the value you wish to take away?
How does engagement make things better or create new possibilities and opportunities for all involved?
No matter how much we say or create, it doesn't matter.
If we do not see it differently, we cannot approach it differently.
If we cannot show up humble yet poised to offer value, we are just another person in this digital room talking, maybe even yelling, to get people to pay attention. That's not what this is about.
This is about community. And, community is much more than belonging to something; it's about doing something together that makes belonging matter.
This is about standing for something.
This is about seeing something that others are missing.
This is about doing what others cannot or will not.
This is about inspiring a movement and building a community to bring your vision to life.
To be honest, this is true for anything and everything—not just marketing or service.
Connect with me… Twitter | LinkedIn | Facebook | Youtube | Instagram | Pinterest