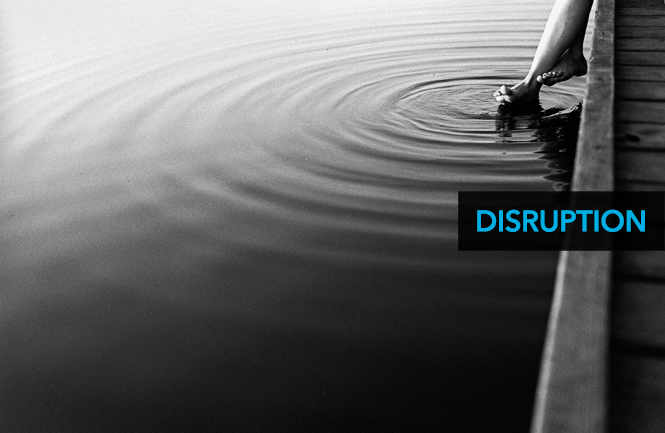 For those who do not know, Altimeter Group was acquired by Prophet, a brand strategy consultancy, in July 2015. The partnership doesn't change Altimeter's agenda. In fact, our research will only expand and scale.
Recently Prophet hosted an event to discuss trends in customer experience and digital transformation. It was held in Minneapolis with some of the top local companies in attendance. Co-presenting with me was Chris Finlay, Director of Experience Design and Product Innovation UnitedHealth Group, and author of Getting To Thank You: A Practitioner's Guide to Innovation. Prophet Chief Digital Officer Chan Suh served as moderator.
Somewhere during the conversation, I had to balance speaking with note-taking. The conversation was just that good. It was rich with questions and also experiences, stories of progress and obstructions. There were a few recurring themes that surfaced that are highlighted below.
Digital transformation continues to be a priority among companies. And while many are making strides on specific fronts there are still clear hurdles, including: consensus-building, prioritization, cross-functional collaboration, and lack of expertise. But, it's clear, progress is inevitable. Innovation in CX is driven by it.
Companies that are able to focus their efforts, even if only minimally, tend to concentrate on the following areas:
1. Know the customer and understand the differences between their trajectory and current beliefs, and their assumptions and investments in the customer journey.
2. The next step is to then reimagine the customer journey based on preferences, expectations and behaviors of the new generation of connected customers.
3. And finally, find the moments that matter. A catalyst for experimentation is to find the "Undercover Boss" moment. Yes, it's a TV show and the ending is always the same – that moment when an executive discovers empathy. They feel firsthand the challenges that employees and customers face, which leads to greater insights and an improved customer (and employee) experience.

Innovation Takes Innovation
A key trend that is accelerating business transformation is a formal investment in innovation. It can be as simple as an inspirational tour of Silicon Valley beacons such as Facebook, Google or Tesla.  More ambitious companies form innovation teams or fund independent innovation centers to focus on key areas of weakness and opportunity.
At UnitedHealth Group for example, Chris Finlay is part of an innovation team that focuses on Human Centered Design (HCD). Finlay believes that it's this work where he can see the rubber meet the road because HCD is rooted in putting people first.
He says the key is to experiment, collaborate and find better questions to ask that will lead to different outcomes.
From Re-mixing to Re-CXing
In one point during the conversation, Chan asked the audience what they think of when they hear the words "customer experience." Their responses show how wide-reaching this concept is:
Fragmented journey
Out-of-date touchpoints
Understanding how customers feel
Knowing what customers want
Pain points
Seeing the world through the customer's eyes
Engaging
Holistic
Consistent
How do customers feel about your brand?
Quite a bit of our conversation explored the non-linear nature of the customer journey. It's different now than it was even three years ago. It's vertical, horizontal and cuts across silos. Lines are blurring more than ever between brand and digital, brand and customer experience, and brand and digital.
However, there are two important questions that we zeroed in on:
1. Where are the places where brand meets digital?
2. Where are the places where brand meets experience?
To further make the case for re-cxing, I shared my recent work with Google around mobile-centered micro-moments and how they now play out.
The group agreed that they need to make the shift from focusing on segments that bucket people by age, income, education or promotions to identifying and investing in the moments that matter to different types of consumers. We need to shift our perspective to "moments" vs. persona-based journey maps.
For example, micro-moments begin with intent:
I want to do….
I want to know…
I want to go…
Then we can take an empathetic approach to identifying friction and opportunities in throughout the experience.
When I begin my journey, my first, second and next steps are…
The content, websites and shared experiences that matter in each moment are 1, 2, 3…
The current experience with our company is 1, 2, 3…
When customers visit our site, the following happens (or doesn't happen)…

Agents of Change
To bring about new investments requires new perspective. Many of those in attendance shared stories about the importance of calling attention to new possibilities and areas of urgency. I call these types of people change agents. Someone has to push and rally "belief" among stakeholders. And change agents are constantly asking themselves, "How can we disrupt the market?"
We examined two scenarios where incumbents opened the door to disruption by following the path of business as usual, rather than investing in their own disruption.
1. Honeywell vs. Nest: Innovation in the thermostat industry was long overdue. Nest not only re-imagined the capabilities of a smart thermostat, but Google acquired it because it actually reconsidered the role of a thermostat in a home. Nest designed their products to be the smart hub of a connected home, which is becoming increasingly important as the Internet of things becomes more pervasive.
2. Blockbuster and Netflix: The famous story of Netflix's founder Reed Hastings getting charged a $40 late fee when he returned Apollo 13 changed the course of Blockbuster's fate. Can you imagine? The clerk assessing that charge in that moment had no idea he or she was contributing to the demise of their employer and an entire industry. Blockbuster chose not to invest in Netflix, though Hastings presented the idea to the board, and thus missed the opportunity to develop the new landscape for on-demand media.
Disrupt or be Disrupted
For every company, there is a disruption event on the horizon. The scary question isn't if, it's when will this event will unfold (if it hasn't already)?
Innovation begins by first identifying friction point,, then evaluating the value, opportunity and risk tied to making changes to those points, and finally creating a roadmap to get there. Where your company is on the bell curve, should determine how disruptive you need to be.
Innovative companies share the following traits. They:
Evaluate things faster
Examine vertical models that can have a horizontal impact
Make decisions faster
Test and learn
Iterate
Reward experiments and also failure
ACT
Of course, it's important to examine who is delivering on customer experience well. The group was very active during this part of the discussion. What everyone agreed on is that it's not always safe or beneficial to look to your immediate left or right. Some of the most progressive companies are outside of your industry. For example, Starbucks doesn't view itself as a coffee house; they are a consumer tech company. That lens drives very different business decisions and outcomes.
Other companies that were admired by attendees include:
Sephora – Opened an innovation center to better understand the digital customer and the new relationship between physical and digital shopping.
Capital One – With their acquisition of AdaptivePath, they are redesigning what a bank can be.
Walmart – Opened an innovation center to focus on e-commerce excellence.
IBM – Investing in continued reinvention with a new emphasis on Watson as a platform.
Xiaomi – Customer-led innovation in technology and business models.
Before concluding, Chris Finlay and I shared our views on how each change agent could leave that session to accelerate meaningful transformation:
1. Innovate to create new value.
2. Find the long-term view to blueprint transformation but find short-term opportunities to win in micro-moments.
3. You can't solve everything right now. Prioritize needs and work.
4. Don't put unnecessary pressure on yourself.
5. Know where when to have the tension among team member priorities and investments.
6. Work to align beliefs. Establishing a shared purpose removes friction in transformation.
7. Think like the customer and act like a startup.
Experience is everything…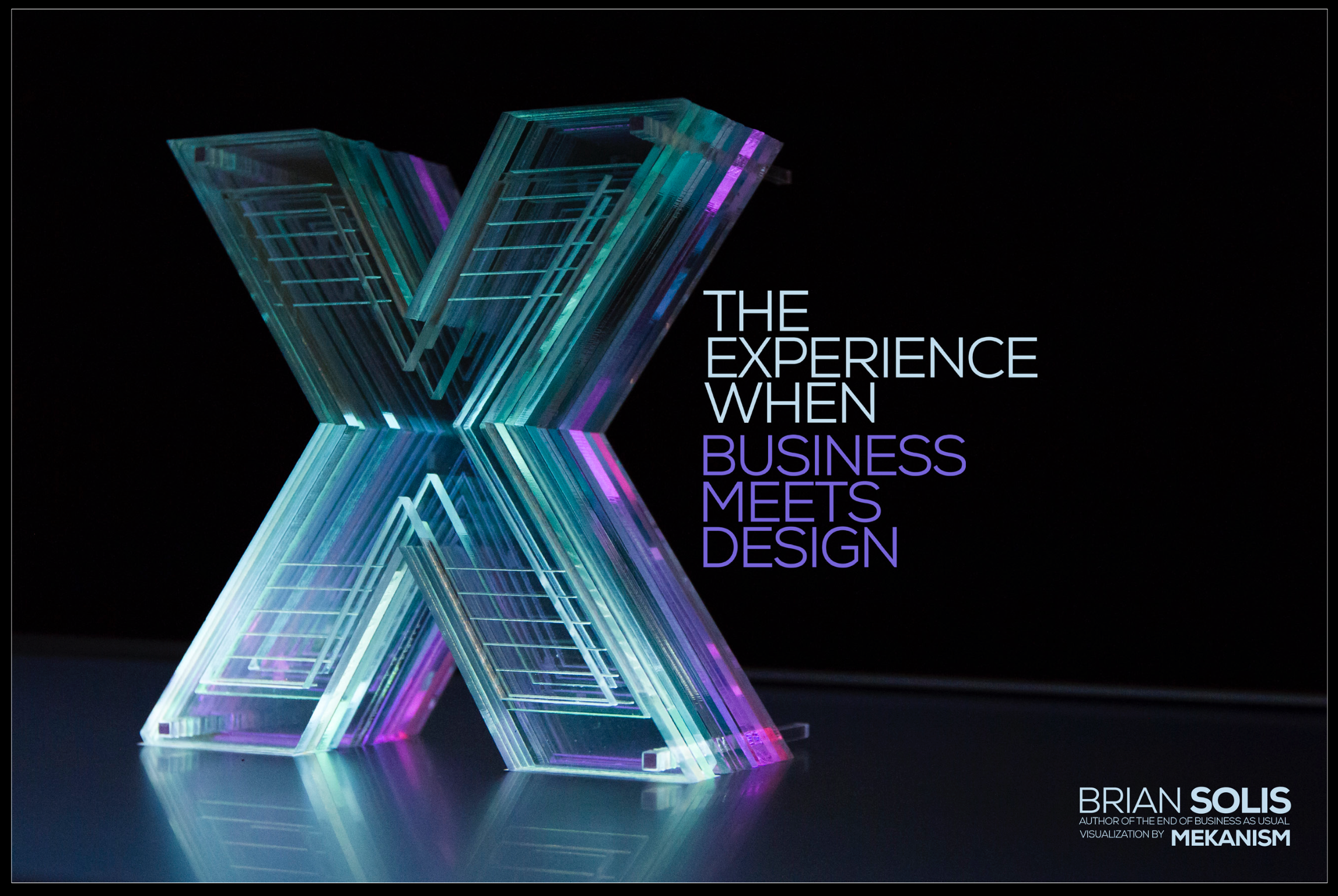 Connect with me… Twitter | LinkedIn | Facebook | Youtube | Instagram | Pinterest