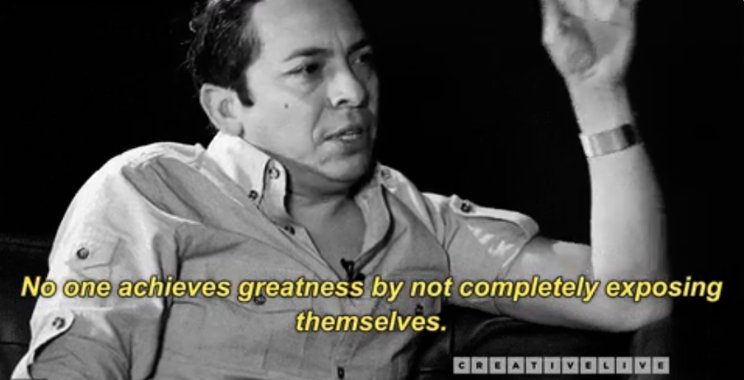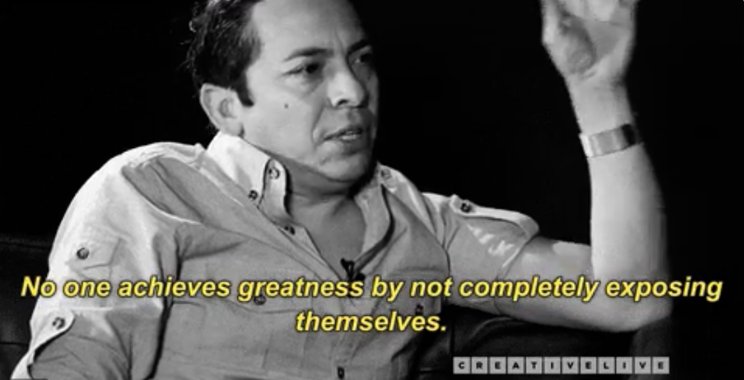 Growing up in Los Angeles and living in Silicon Valley for 20-plus years has plugged me into a unique network of creativity and innovation. Although many would say that I technically live in a bubble, I have practiced the art of participation and observation to earn a balanced perspective when it comes to ideation and design. While I am surrounded by some of the most amazing  minds, I am also inspired by those shaping innovation hubs.
If it's one thing I've learned, it's that innovation doesn't always start with technology or an idea. It often begins with a shift in perspective and comes to life when you step outside your norm. No one achieves greatness by not completely exposing themselves to unfamiliar territory.  And, this is where my next chapter begins.
Moving forward, I will focus on innovation, its path and how we can do so empathetically.
What is empathy?
Empathy is the ability to understand and share the feelings of another.
It all started with my journey developing X: The Experience When Business Meets Design. To approach the design and writing of the book to emulate a digital experience on paper, I had to leave my comfort zone and see things through the eyes of another. That process was difficult and often times debilitating. It was also eye-opening. I'd like to share part of the journey with you now (video below).


Chase Jarvis is one of my idols and dear friends. He's a world renown photographer, director, artist and entrepreneur, We've had the chance to spend time around the country having the types of philosophical conversations one might expect over a bottle of wine in a cafe in Paris during the Lost Generation. One such conversation took place in Austin, Texas as part of an ambitious video series Chase was set launch for CreativeLive, "30 Days of Genius." Co-founded by Chase, CreativeLive is an online set of courses curated and hosted by the world's top experts. This particular project features 30 incredible stories of creativity and innovation from the likes of Mark Cuban, Arianna Huffington, Levar Burton, Richard Branson, Seth Godin, Gary Vaynerchuk, Tim Ferriss, Ramit Sethi, and yours truly.
I don't want to reveal too much of the story because it would mean the world if you could watch our discussion. It really helped me to see what my next chapter could be and I hope it offers a glimpse of new possibilities for you as well.
The response to the video has been both validating and motivating. Below are some of the visual responses I've received from those who felt similarly.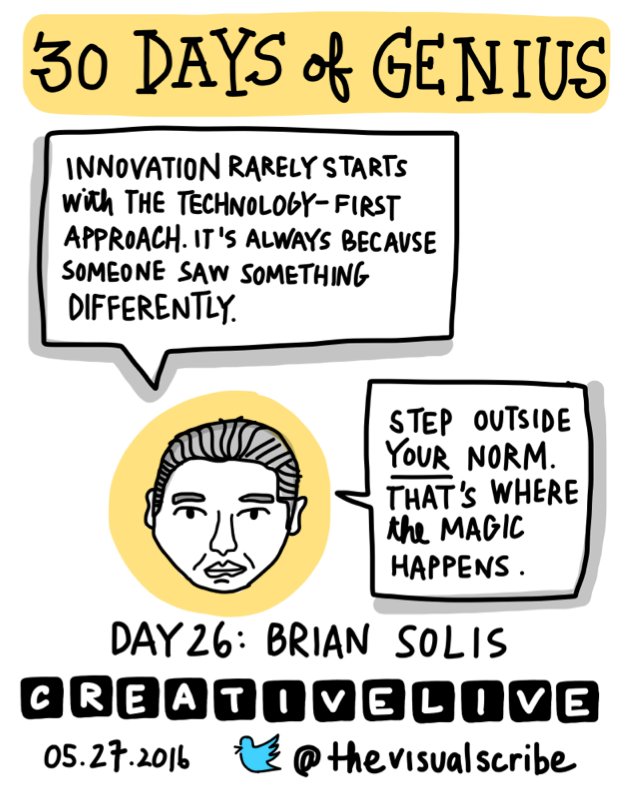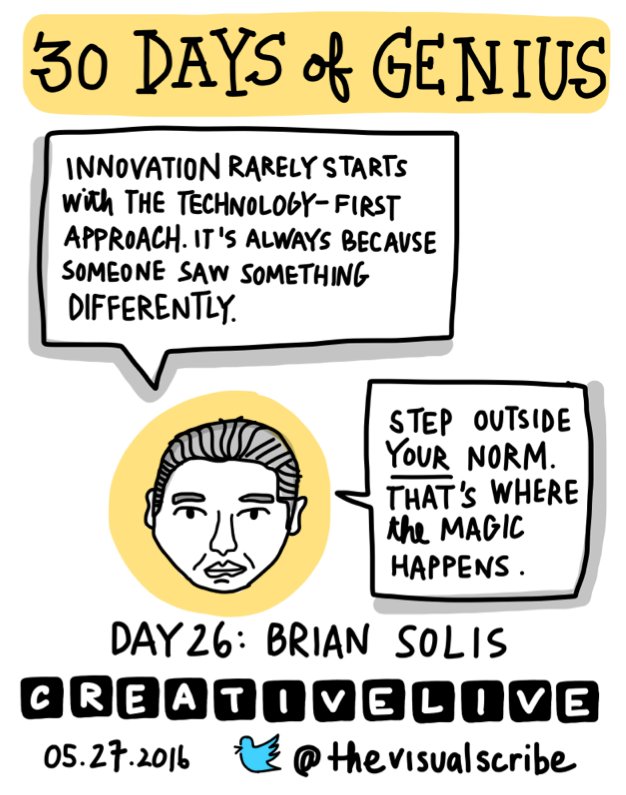 Credit: @TheVisualScribe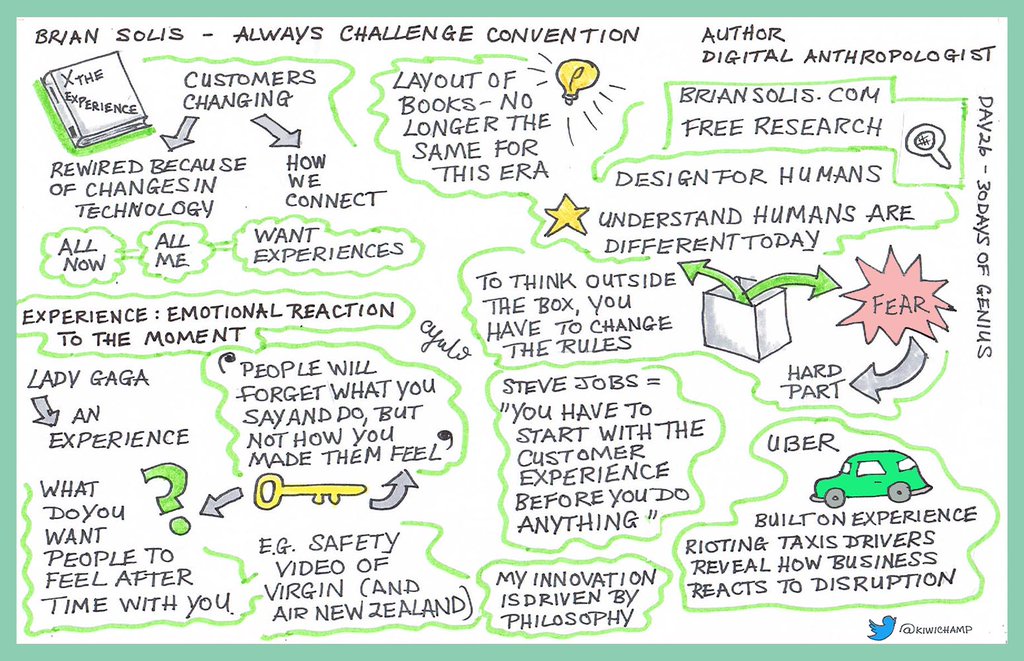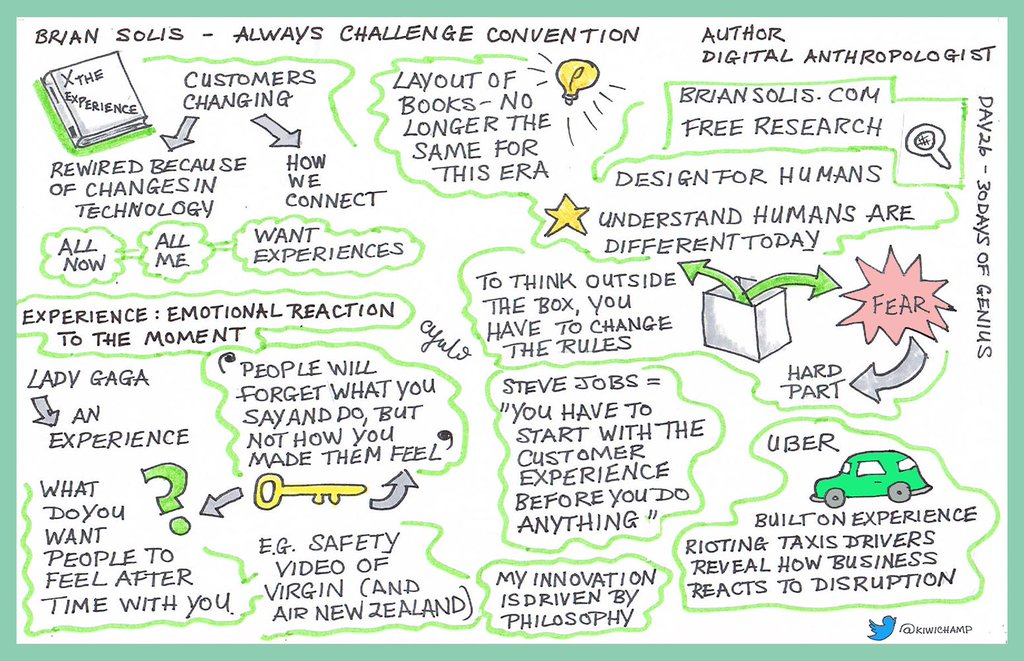 Credit: @KiwiChamp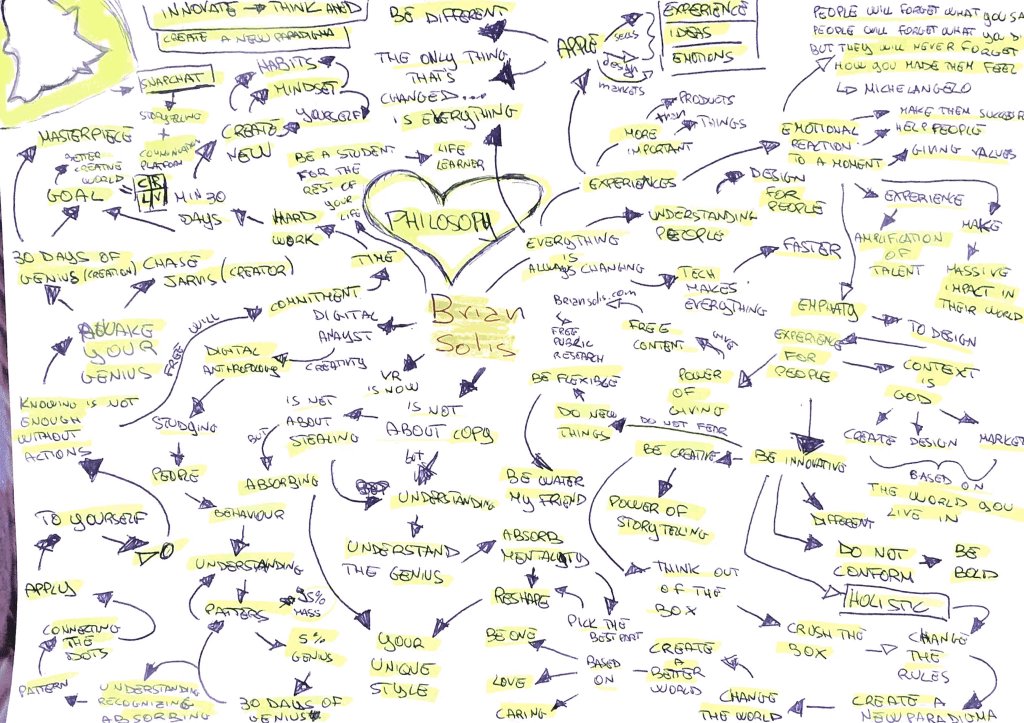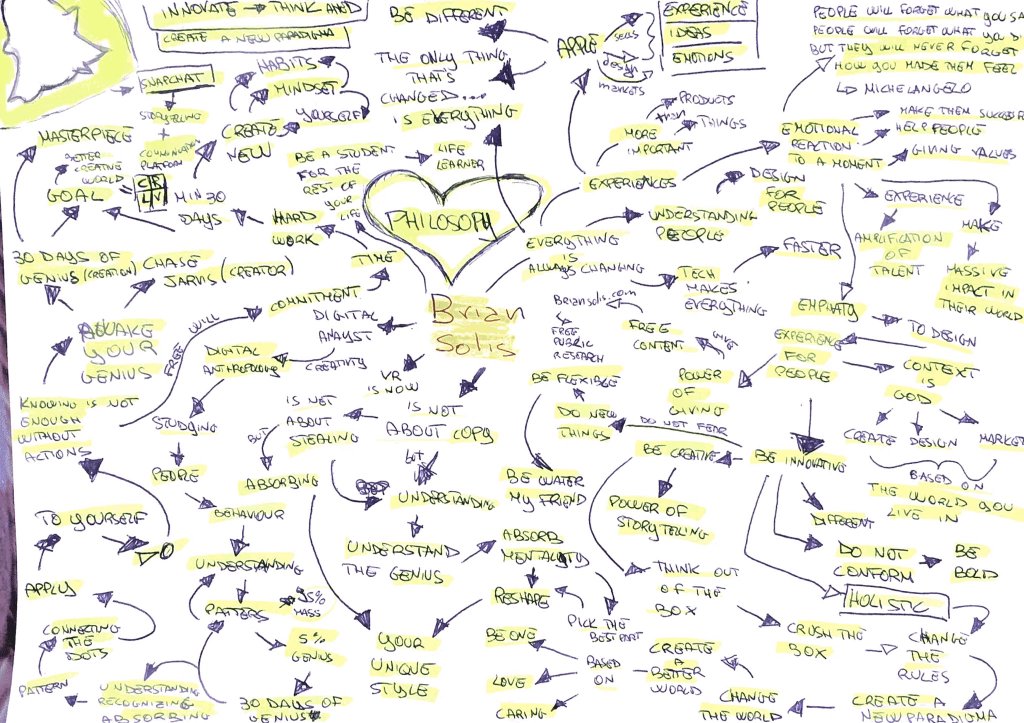 Please help me track down the source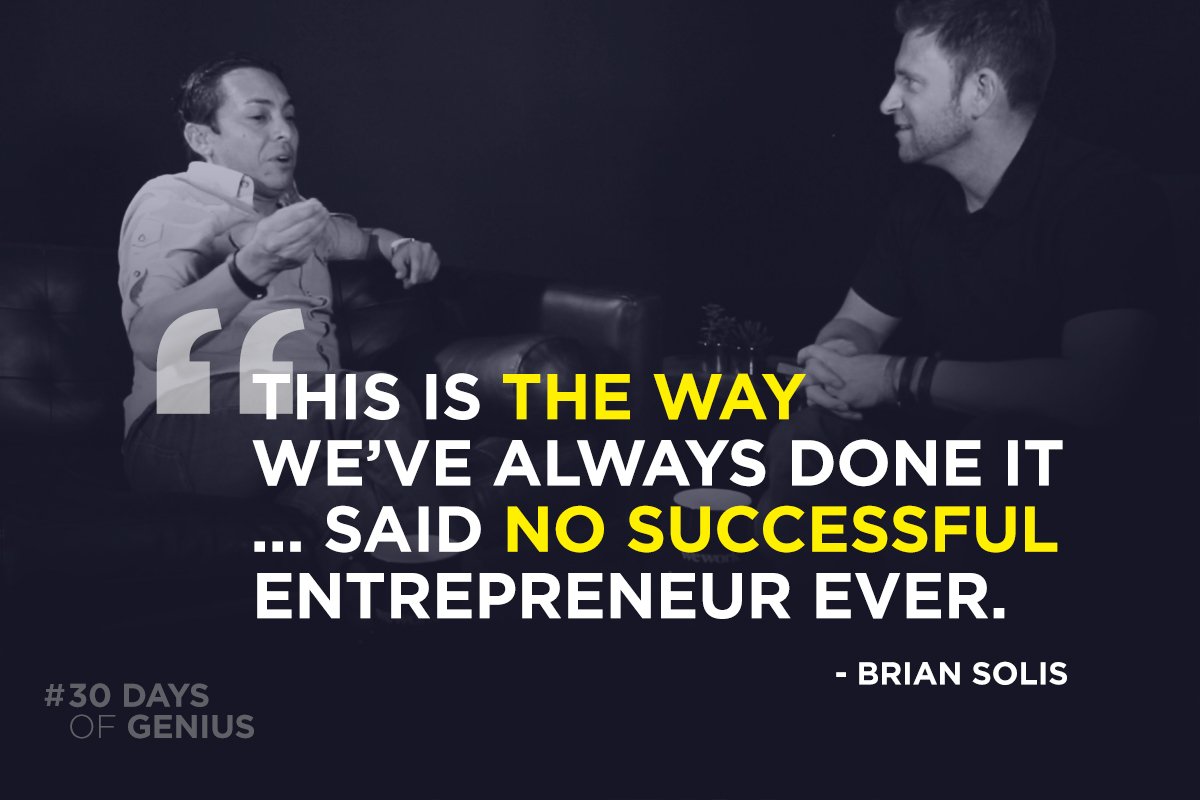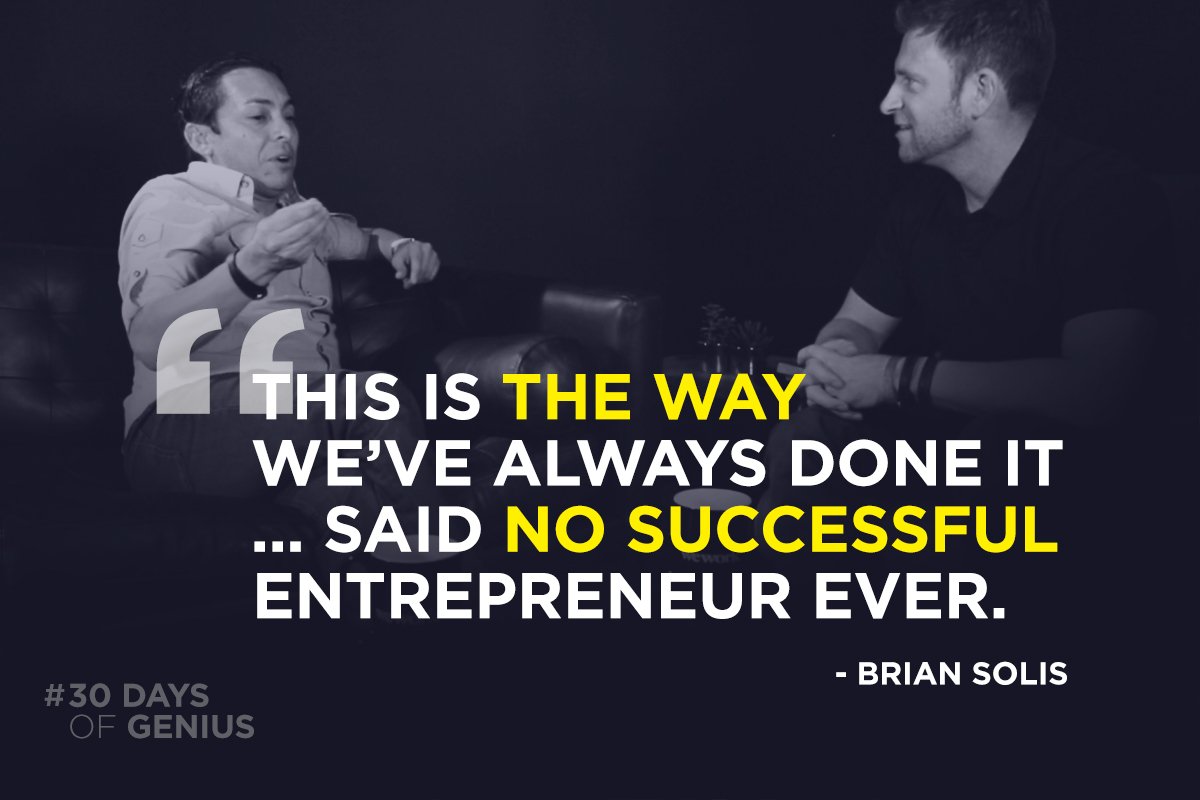 Please also take a moment to watch my previous interview with Chase Jarvis, "Secrets from Silicon Valley"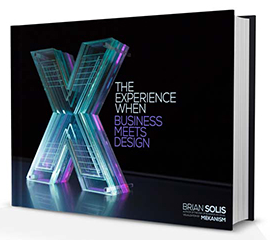 Please read X, The Experience When Business Meets Design or visit my previous publications
Connect with Brian!
Twitter: @briansolis
Facebook: TheBrianSolis
LinkedIn: BrianSolis
Youtube: BrianSolisTV
Snapchat: BrianSolis
Invite him to speak at your next event or meeting.