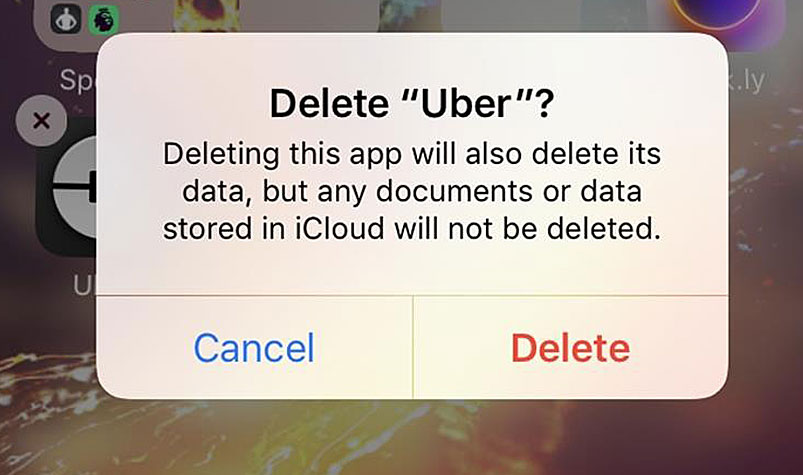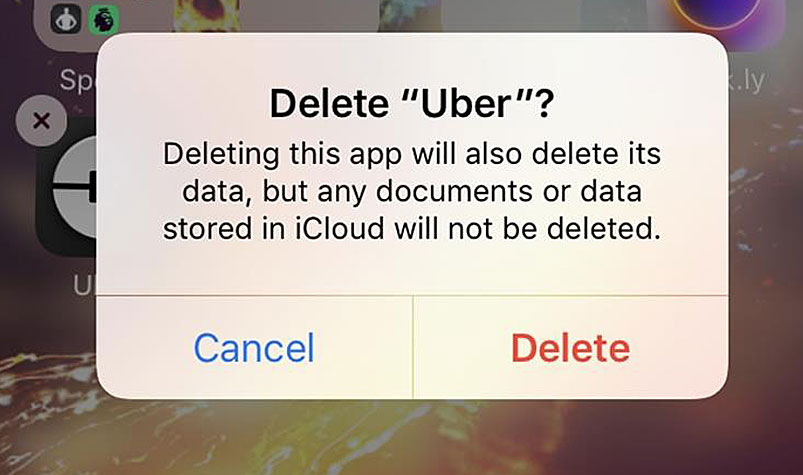 Uber is en route to a massive IPO. As the company gets closer to its destination, its once 5-star rating is rapidly diminishing. As a result, the company's president, Jeff Jones, opened the Uber door and jumped out after only six months on the job.
The list of recent offenses, not all incidents since its launch, just some of the events over the last several weeks, have been very public and damning. To name a few…
Uber CEO Travis Kalanick joined and then was quickly pressured to resign from Trump's tech advisory board.
Uber crossed the JFK picket line during the taxi strike in protest of Trump's stupid travel ban, which lead users across social media to start a #DeleteUber movement.
A former engineer went public with her story of sexual harassment and discrimination by management. She detailed the events and repeated rejections from HR. This only further spurned the #DeleteUber movement.The company has since hired former US attorney general Eric Holder to investigate the claims.
Google's Waymo filed suit against Uber claiming the founder of Otto, an autonomous startup Uber acquired to further its self-driving efforts, had stolen IP for self-driving cars.
A video surfaced of Travis arguing with an Uber driver during a recent trip.
Travis went public with a call for a COO to help him with leadership challenges.
Uber president Jeff Jones resigned after only six months. Several key executives have also departed.
Senior Vice President Emil Michael, allegedly tried to cover up a 2014 trip he, Kalanick and four other employees made to an "escort-karaoke" bar in South Korea.
Following the departure of Jones, the Associated Press reached out for my comment on the string of recent blows and what this means to the future of Uber.
Here are some of the sound bites from my conversation with the AP:
Jeff Jones did resign, citing that the company's direction and the company leadership was not in alignment with his leadership principles and vision. And Travis indeed did accept his resignation as a result. Jones was the adult in the room so to speak. And he was referred to that over and over again. I think that his stepping down shows that they need another adult, but right now the kids rule.
The company has been going through some serious turmoil over the last several months, the last several years in fact. Sexual harassment cases. You have the company being sued by Google for the alleged theft of IP around autonomous vehicles. You have a company that has leadership challenges. Travis recently been caught on tape arguing very explicitly and loudly with an Uber driver. It's all kind of added up to a domino effect that the company is now being pressured. Travis specifically is being pressured to fix these issues as the company seeks to go IPO.
From an outsiders perspective it's pretty easy to see that Uber is going through a tremendous share of challenges. But as an analyst I can tell you this is not uncommon with a company that that's been so disruptive, so successful so quickly. The culture of the company, which is to blame for all of these issues that are in the news, is also the culture that helped the company succeed globally.
Uber does need to get through these challenges. These are very public challenges. A lot of investors are applying pressure to the organization as a way of saying, "Get through this. Make things right. These are serious allegations. These are serious challenges." And Travis did come public to say that he needs a COO to help with these leadership issues. At the same time Jeff Jones resignation gives us an indication that that the company is not righting the ship just yet.
Now Lyft's marketing is just that – it's marketing. It's growing as best it can. But I think Uber still has the momentum. It's a juggernaut. And if Travis can find the right candidates and can invest in a culture that's going to be much more productive, the company is going to be just fine. But make no mistake. These are serious problems and require urgent attention and action.
The unedited version of my interview with AP is below. It includes the conversation, b-roll, and then my concluding remarks on the future of Uber.
The video goes dark at 1:11 for some reason and picks back up at 4:09.
AP Description
Caption: The president of the embattled ride-hailing company Uber has resigned just six months after taking the job. Jeff Jones' departure is the latest challenge facing the technology giant as CEO Travis Kalanick prepares to take Uber public. (March 20)
Date: Monday, March 20, 2017 7:52 PM
Duration: 03:09
Video ID: 81451752
Format: Broadcast HD: MPEG4, (10Mbps, 1080i60)
Type: VOSOT
Restriction: AP Clients Only
StoryLine:
The president of the embattled ride-hailing company Uber has resigned just six months after taking the job.
Jeff Jones' departure is the latest challenge facing the technology giant as CEO Travis Kalanick prepares to take Uber public.
Jones is the latest of several high-level executives to leave the San Francisco-based company.
Jones' departure comes days after Uber CEO Travis Kalanick said the company will hire a chief operating officer who can help write its "next chapter."
Jones had left Target, where he was chief marketing officer, to join Uber in September.
Uber has been hit by several controversies, including allegations that it routinely ignores sexual harassment. A recent video showed Kalanick profanely berating a driver who confronted him about steep cuts in Uber's rates.
Uber also acknowledged it has used a program to thwart authorities who have been trying to curtail or shut down its service in cities around the world.
The company also has faces challenges in court.
Waymo, a self-driving car company that used to be part of Google, last month sued Uber in federal court, alleging betrayal and high-tech espionage.
The complaint accuses Anthony Levandowski, a former top manager for Google's self-driving car project, of stealing technology now propelling Uber's effort to build an autonomous vehicle fleet.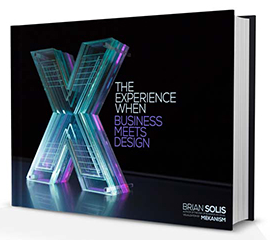 Please read X, The Experience When Business Meets Design or visit my previous publications
Connect with Brian!
Twitter: @briansolis
Facebook: TheBrianSolis
LinkedIn: BrianSolis
Youtube: BrianSolisTV
Snapchat: BrianSolis
Invite Brian to speak at your next event or meeting.