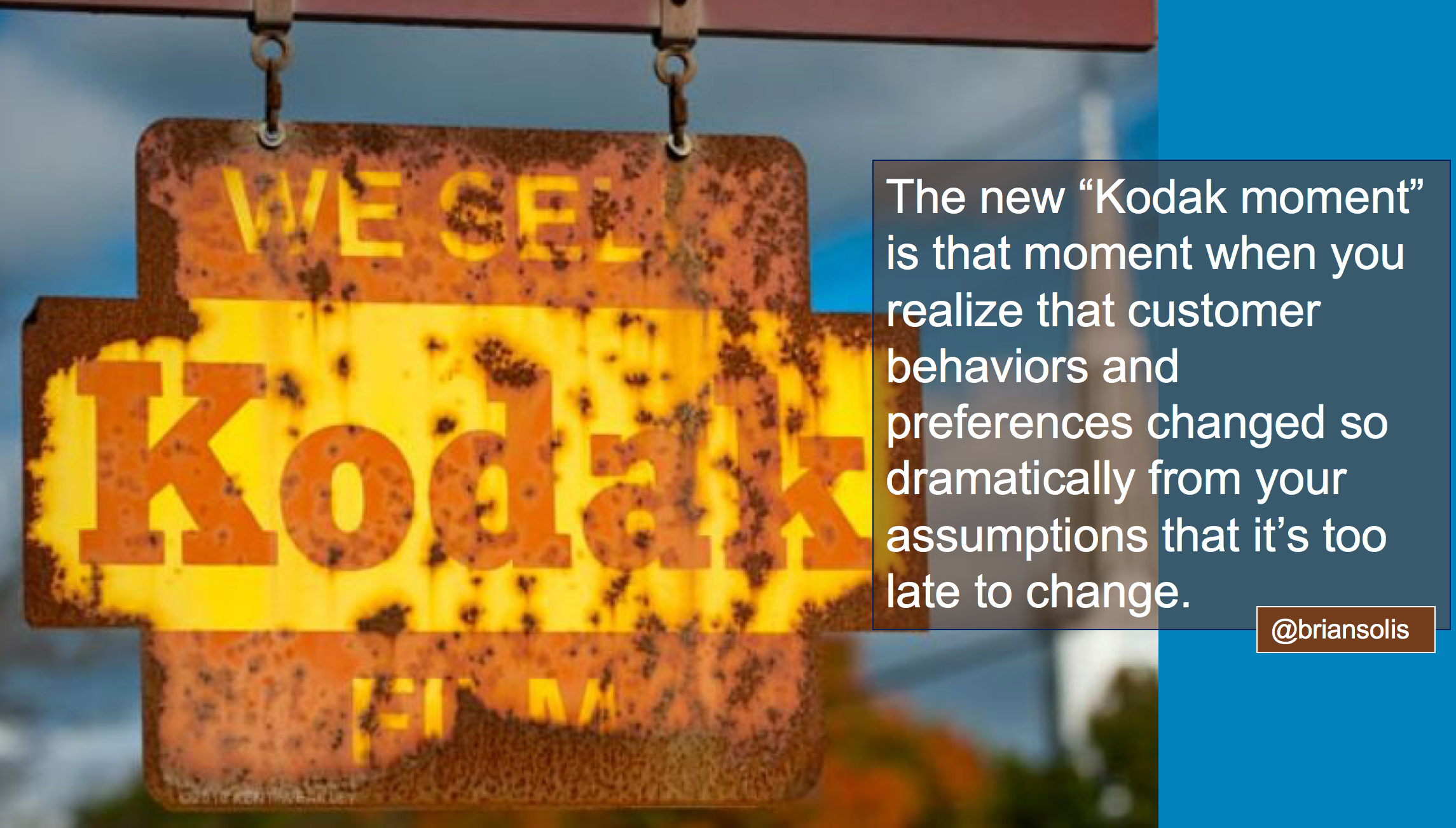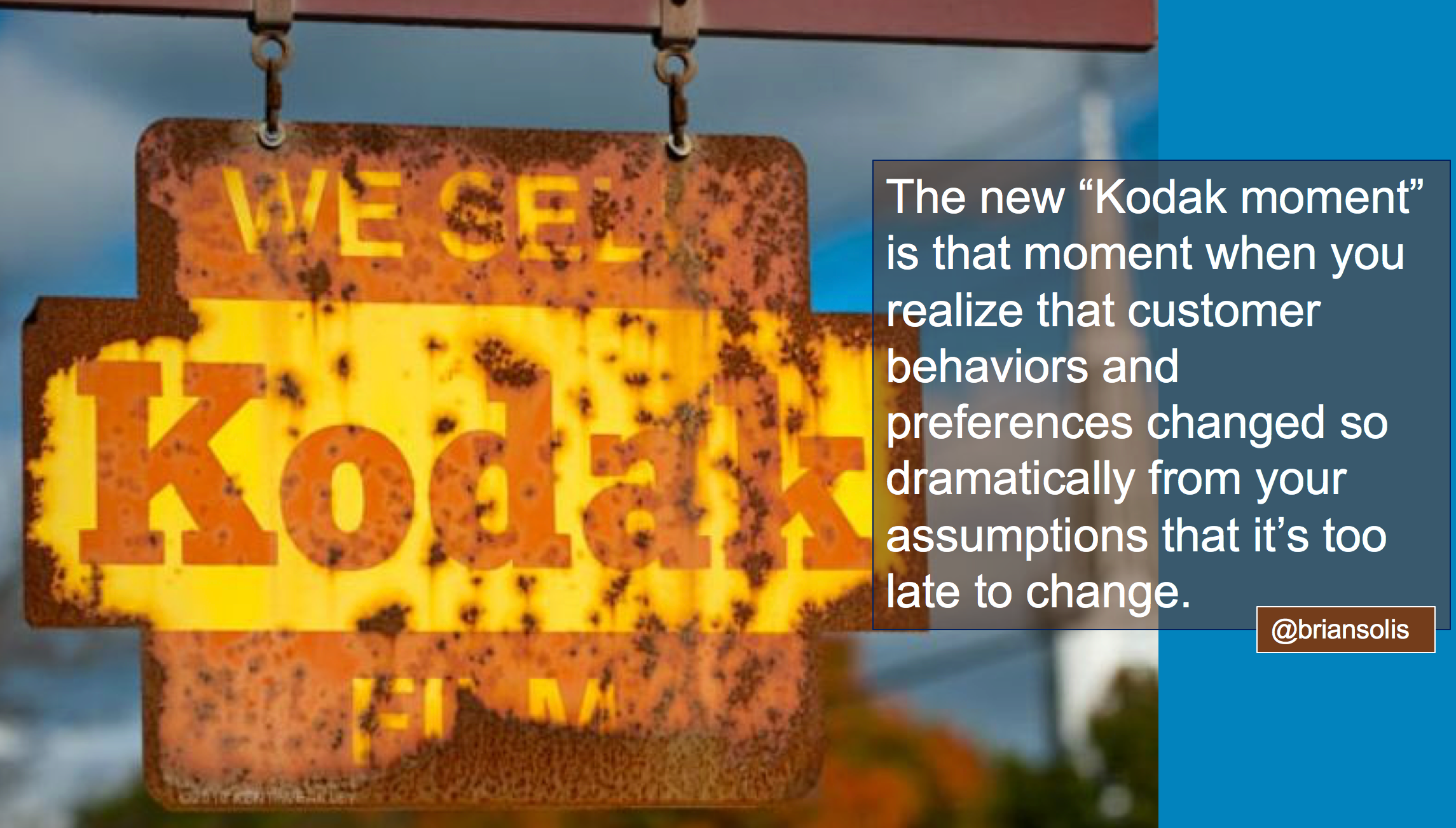 "You press the button, we do the rest."
These are the touching words of Kodak's first advertising slogan. Coined by George Eastman, Kodak's iconic founder in 1892, this tagline almost seems relevant 120 years later. Almost.
There was a time in history where uttering those words evoked an emotional sense of nostalgia. Now, unfortunately, the Kodak moment represents that moment when executives fail to realize how consumers are changing and how markets will ultimately evolve in new directions without them. The Kodak moment is something that executives at Blockbuster, Borders, RIM, et al., know all too well.
Digital Transformation is among the most important movements in recent business history. In its most basic sense, digital transformation reflects the evolution of business models, processes and supporting systems to more effectively compete in a digital economy while also optimizing how organizations work. Digital transformation, I've learned in my years of research at Altimeter, is already helping leading companies increase profitability, compete for new markets, scale, improve customer and employee relationships, among a whole list of other benefits.
Yet, with all these rewards, investing in digital performance, capability and relevance is only mastered by an elite group of organizations today.
If digital transformation is the "Holy Grail" of business, then why isn't everyone on board?
The answer is surprisingly human.
It turns out that there are two reasons. First, it comes down to change and we all know change is psychologically and physically daunting. Second, the sense of urgency to change is largely underappreciated or frankly nonexistent among many profitable businesses.
In either case, the bitter and oft surprising future that looms ahead for complacent or apathetic managers and strategists is certain.
Arrogance and ignorance begets irrelevance.
Digital is a way of life and it really isn't going to regress. Digital is not limited to age and every day, it unites people across generations, interests, and aspirations. Most importantly, digital changes behavior, preferences, expectations, and it is inevitable.
I believe that urgency is delivered upon one of two platters. Either businesses see the opportunity to transform as a proactive "a ha" moment that leads to "what if" and "what's next" or as a reactive situation where "uh oh" prompts a response of "why didn't we" or "we could have done something had we known." The latter is what I refer to as the new "Kodak moment."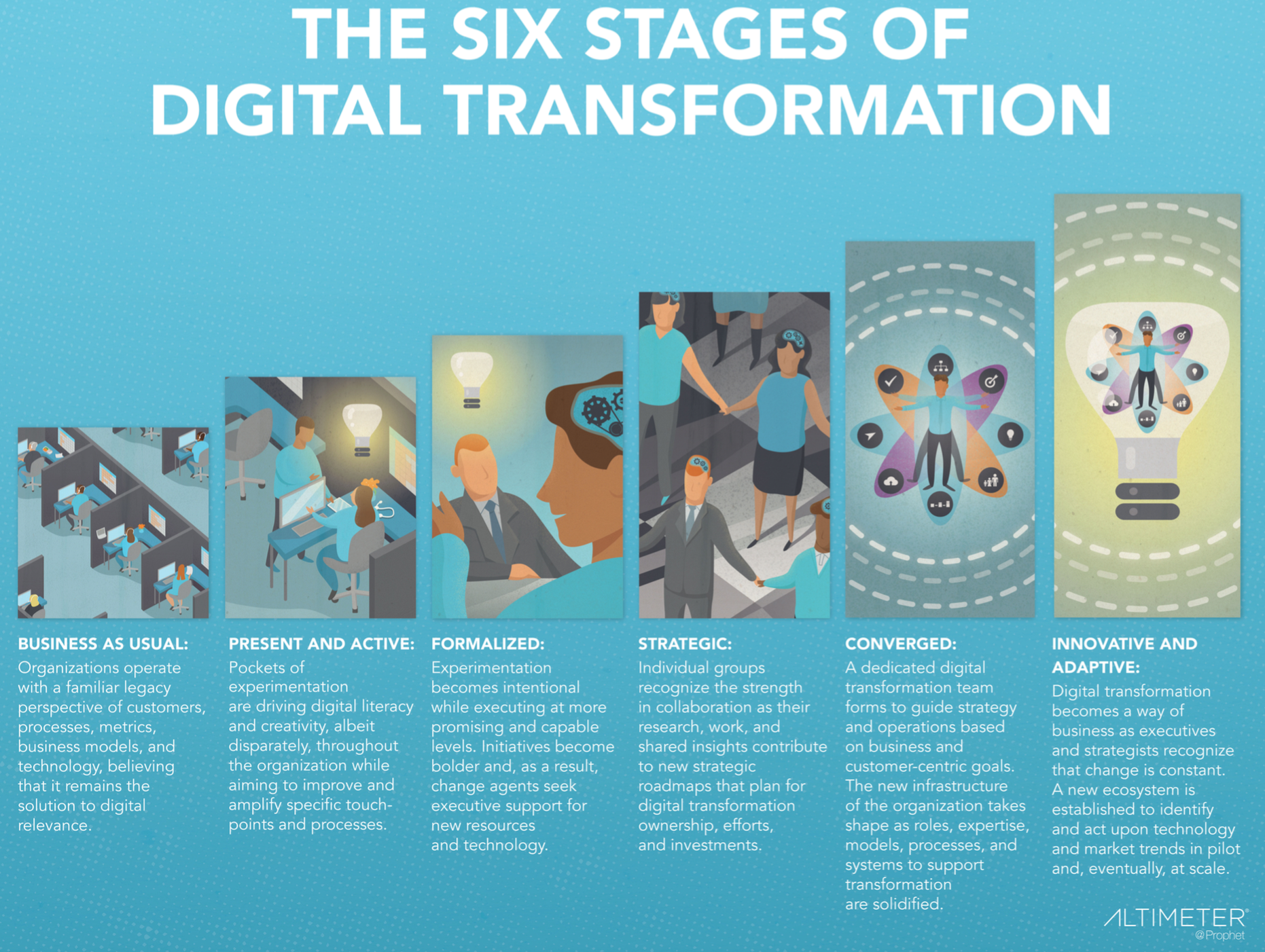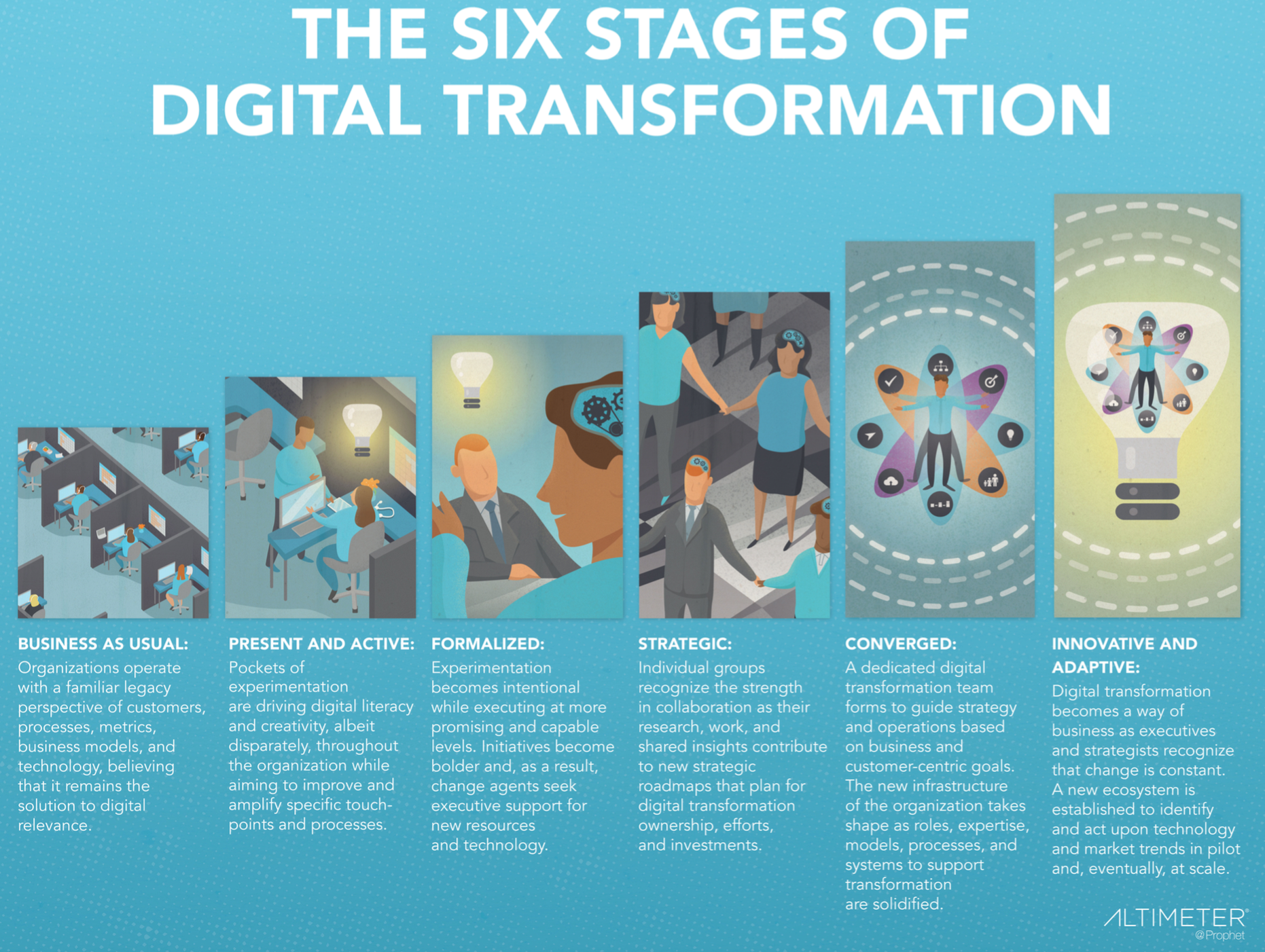 Digital transformation is in full stride, something that eventually shapes or re-shapes an enterprise and its ecosystem to better compete for the future right now.  The interesting thing about digital transformation though is that at its core, its promise is driven less by technology or change for the sake of change. It's driven by a higher purpose of competing for relevance amongst a connected, informed, and discerning customer…and their corresponding connected networks of peers, influencers, and audiences.
Digital transformation starts with a simple duo of questions, "what would my digital customer (and employee) do and how is it different than my traditional stakeholders of yesterday?"
The answers by their very nature save you from the perils that lurk beyond the new Kodak moment. Furthermore, the answers inspire transformation that not only pave the way toward competitive advantages but also relevance akin to what the you and I remember as the true meaning of the Kodak moment….the moment when you're reminded that someone or something matters to you and equally, you to them.
Please Read: The Six Stages of Digital Transformation
Brian Solis is principal analyst and futurist at Altimeter, the digital analyst group at Prophet, Brian is world renowned keynote speaker and 7x best-selling author. His latest book, X: Where Business Meets Design, explores the future of brand and customer engagement through experience design. Invite him to speak at your next event.
Connect with Brian!
Twitter: @briansolis
Facebook: TheBrianSolis
LinkedIn: BrianSolis
Instagram: BrianSolis
Youtube: BrianSolisTV
Snapchat: BrianSolis