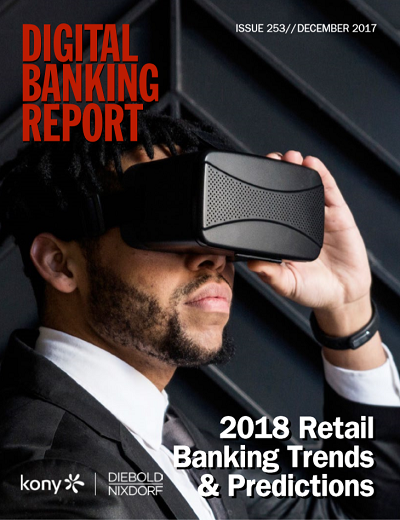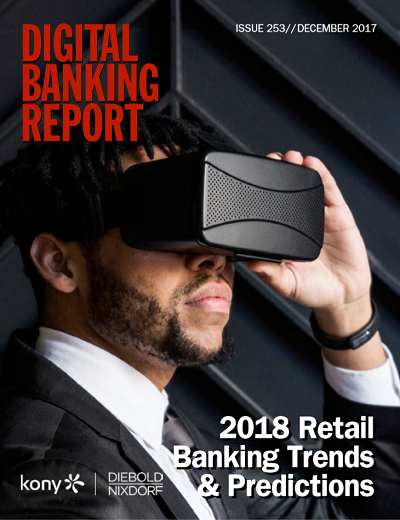 Each year, my friend Jim Marous assembles some of the industry's most interesting perspectives on retail banking trends and predictions for the year ahead. I was invited back to share my thoughts (thank you Jim!) Although, looking back, I still stand by my ideas from the previous two years.
I wanted to share the highlights from the report and also my contributions to this year's list of trends/predictions. I also included ideas from previous years to help financial executives see the bigger picture.
Top 10 Retail Banking Trends and Predictions for 2018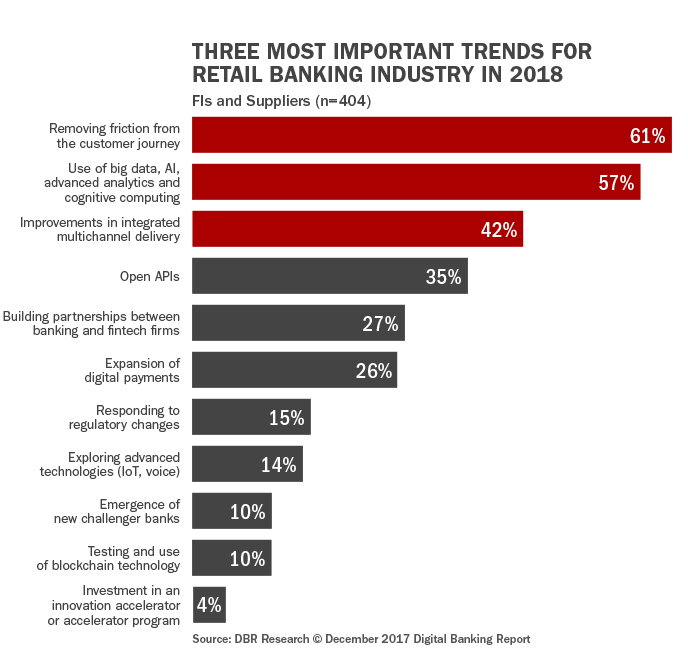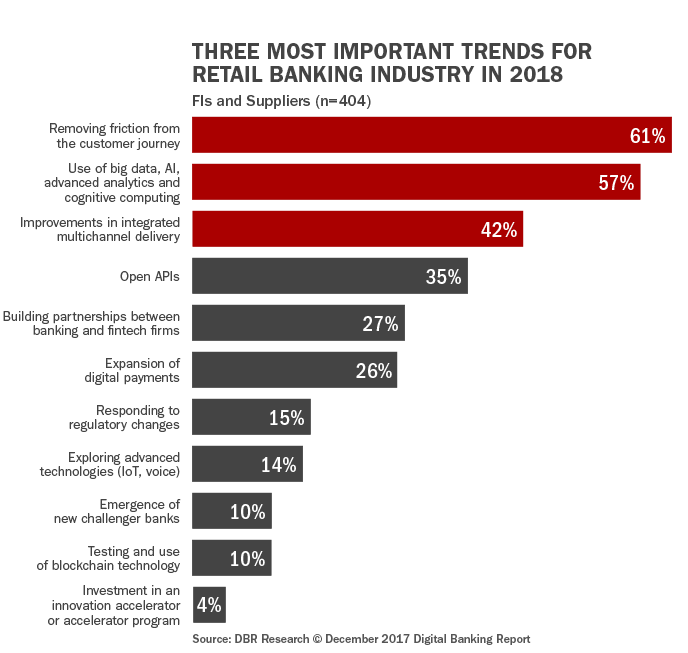 Top Strategic Retail Banking Priorities for 2018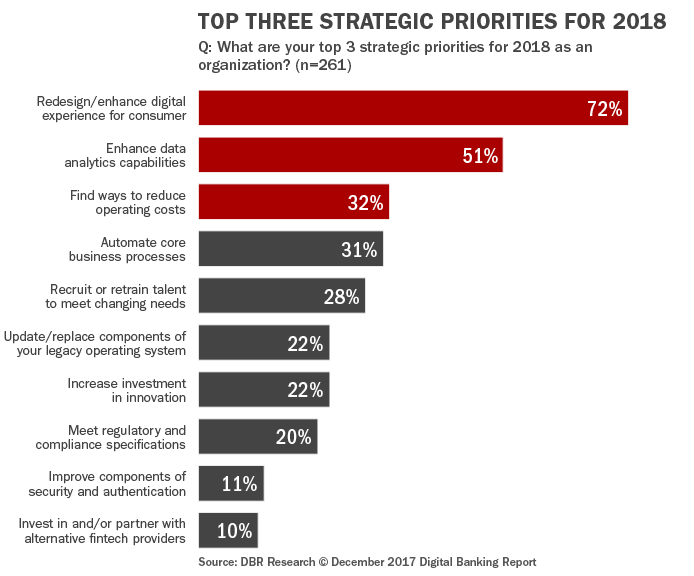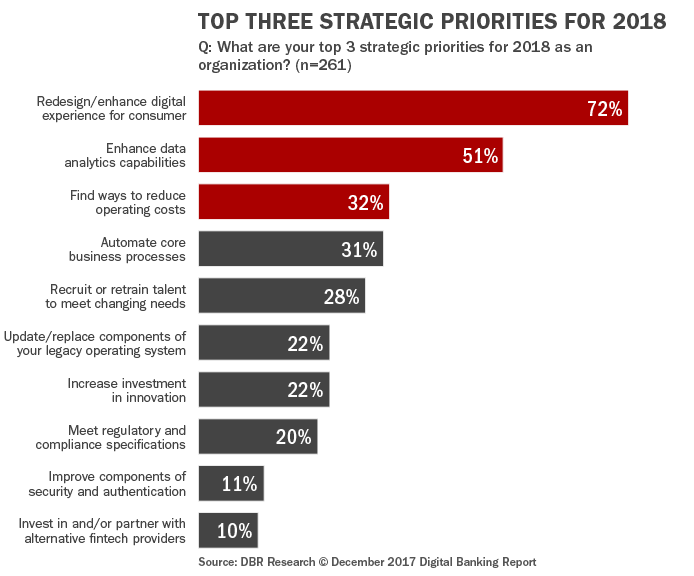 Customer experience is driving digital transformation. But, retail banking isn't alone in this. All customer experiences in every industry need an upgrade and modernization to compete for "Generation-C."
"All banks must prioritize UX, design thinking and experience architecture to compete for the future right now. This is a trend that's only going to advance."


Banking needs a customer experience wake-up call!
Competing for Tomorrow, Today: Ideas for the Future
2018
"Financial companies need to introduce experiences that are more like Tinder and Instagram rather than the traditional services they provide today. It's not just digital innovation or transformation, where banks can compete for the future, it's also about re-inventing dated policies, processes and products for new and more discerning generations of connected consumers. UX design strategies and principles and human-centered design belongs in the C-Suite now more than ever."


2017
"Now more than ever, the mobile apps that become the 'Uber of banking' are becoming the minimum ante to compete in a connected economy. Technology aside, I believe that 2017 is a year that calls for transparency in banking, operations and customer engagement. The prophecy is coming true; we do in fact live in interesting times. Customers and employees are evolving – and how they think about banking, money and success is deviating from the old normal. It's time for leaders to disrupt themselves before the gift of disruption is given to them by someone else."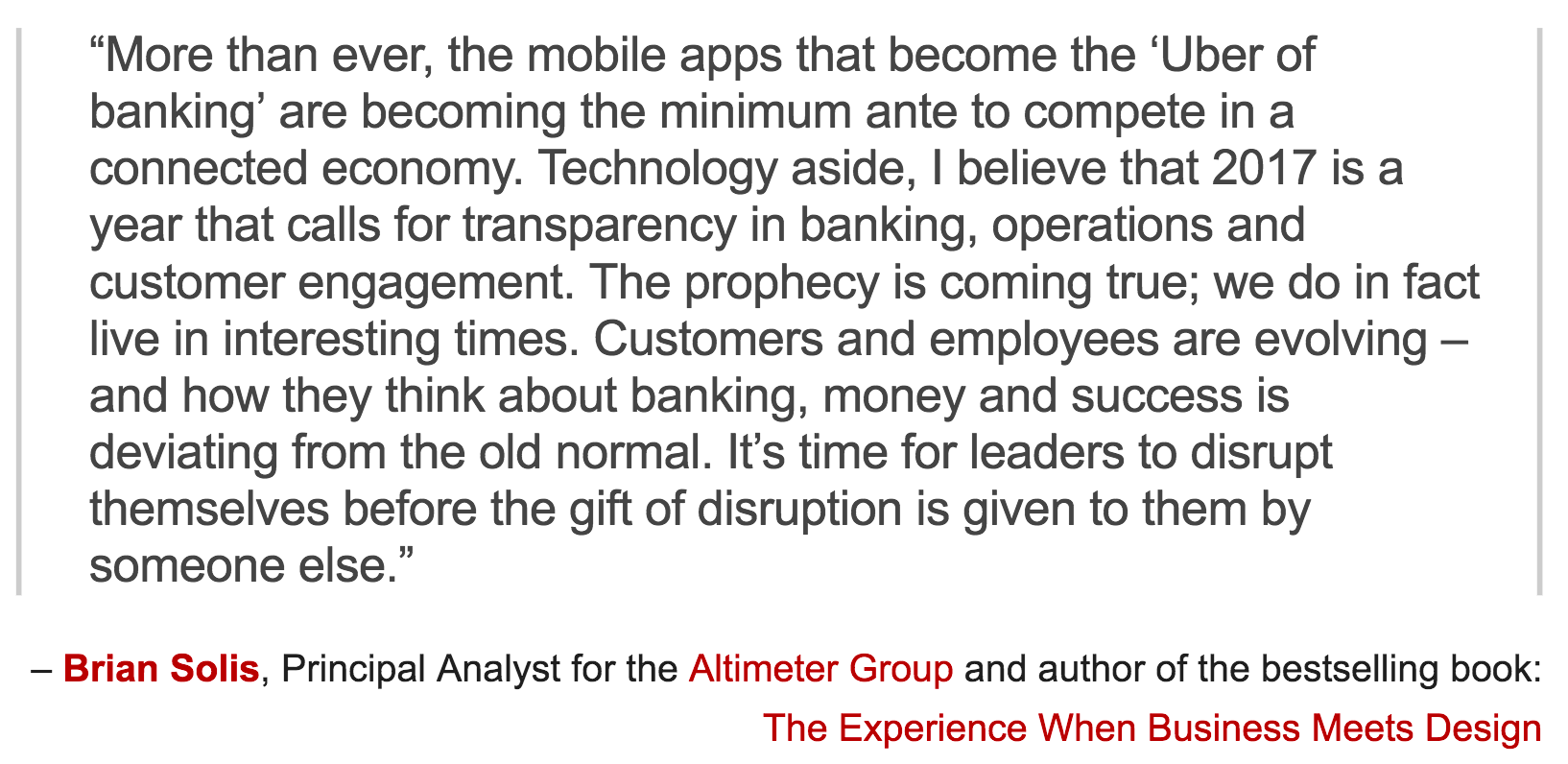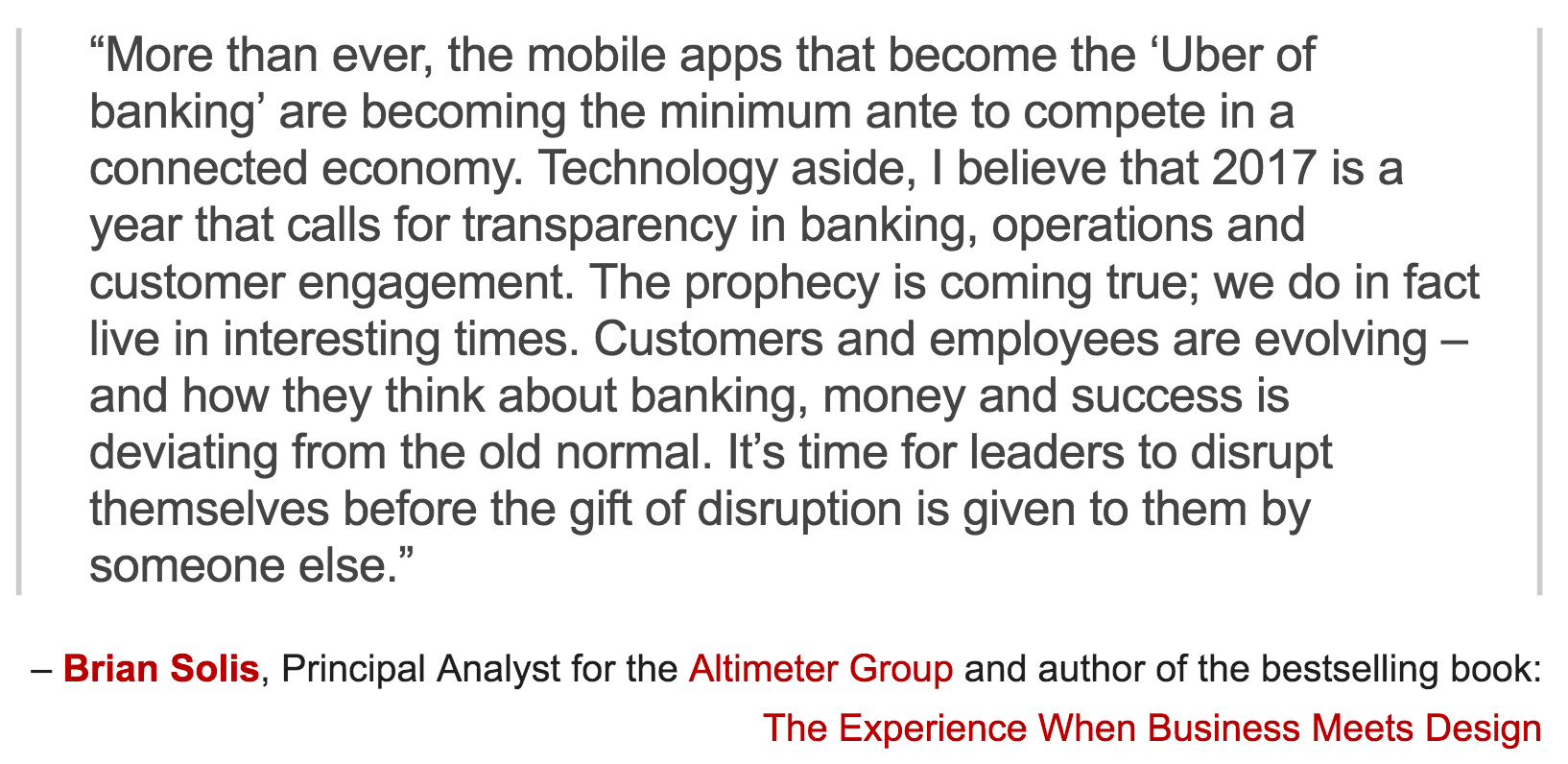 2016
"Over the years to come, retail banking will lean on UX (user experience) to design more than a 'mobile first' experience. Experience architects will rethink what a bank is and what it means to digital-first and mobile-only customers, designing an entirely new set of products that will lead to new types of relationships. It's innovation and disruption over iteration. The 'uber of banking' is imminent."


Additional Resources
Building a Better Experience in Banking
Disrupt or Be Disrupted: The Endemic of Banking 'Out of Touchness'