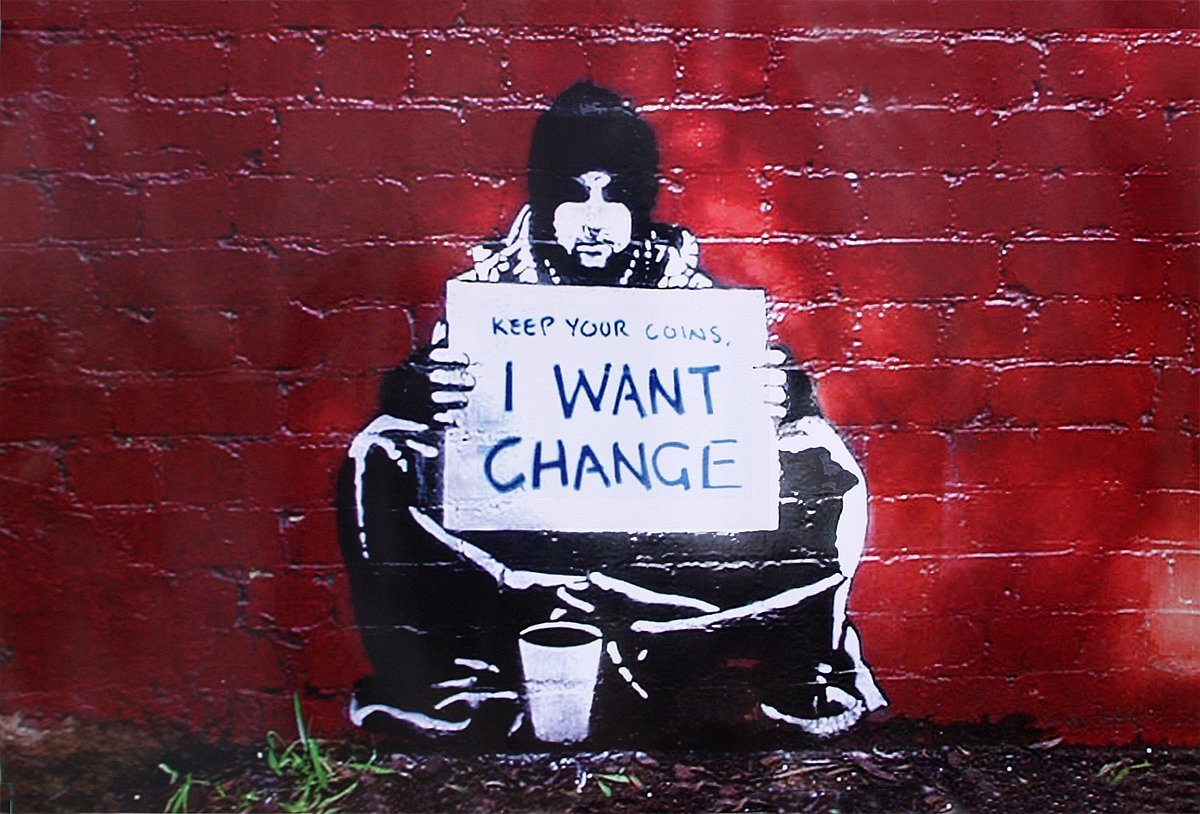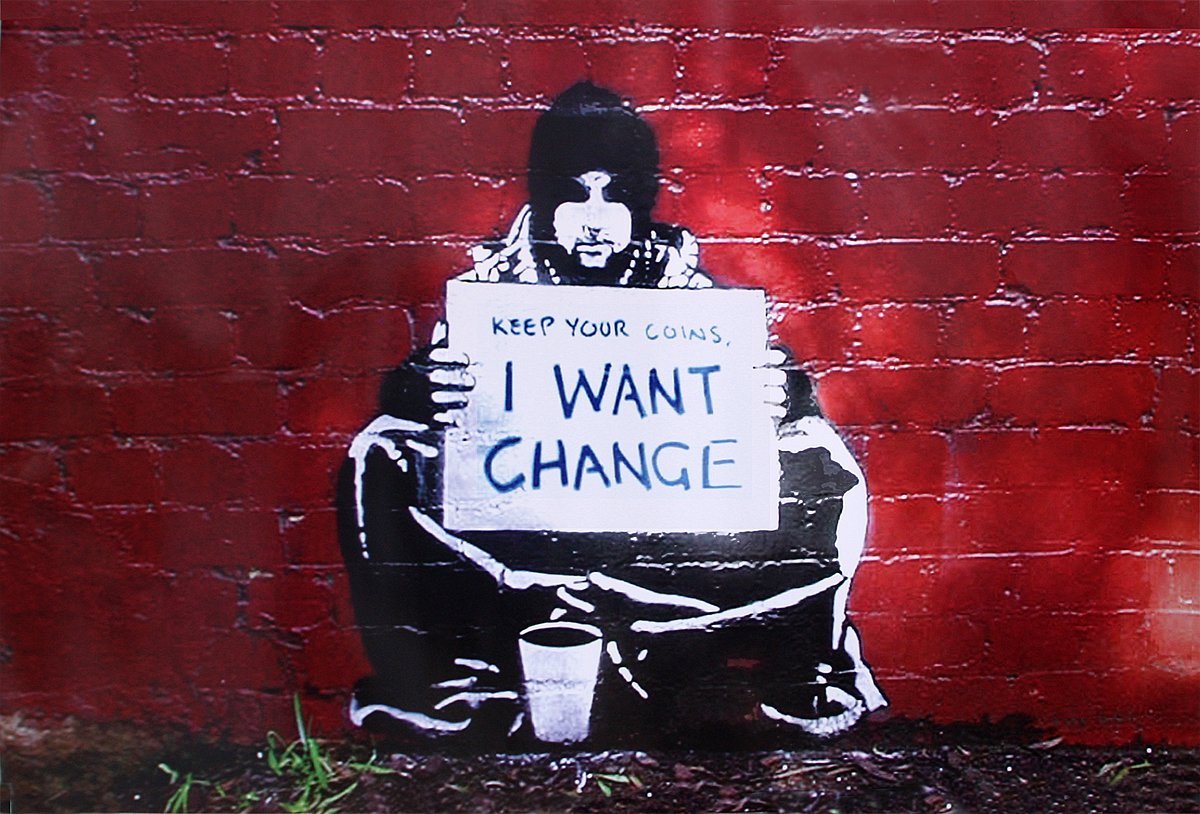 It's a new year and not necessarily another step forward. This isn't the first time I've used this profound picture by Banksy as inspired by Meek. It always inspires me to spread my wings as a change agent.
In my research, I find time and time again that digital transformation and corporate innovation is spurred by customer experience. The reality is that customers, as a result of their relationship with technology and the resulting digital transformation of their personal and professional networks, are evolving faster than business mindsets, products, services, policies, et al.
Conventional thinking, traditional operational models and industry standards are not at all always something to be proud of. We need to rethink about how we operate, how we we measure success and why we do what we do. After all, much of what we do today, was  designed 50 to 60 years ago…before the internet, mobile devices, social media and other disruptive technologies changed everything.
I recently had the opportunity to  keynote Nextiva's #NextCon. I shared insights from X: The Experience When Business Meets Design and more so, how we can go back to work and set the foundation for the future of experience design for customers AND employees.
I hope this helps you…
About the image above: In a reworking of a piece by the renowned Australian street artist, Meek, Banksy's "Keep Your Coins. I Want Change" is a damning reminder of the unsympathetic march of economic progress.
About Brian
Brian Solis is principal analyst and futurist at Altimeter, the digital analyst group at Prophet, Brian is world renowned keynote speaker and 7x best-selling author. His latest book, X: Where Business Meets Design, explores the future of brand and customer engagement through experience design. Invite him to speak at your event or bring him in to inspire and change executive mindsets.
Connect with Brian!
Twitter: @briansolis
Facebook: TheBrianSolis
LinkedIn: BrianSolis
Instagram: BrianSolis
Youtube: BrianSolisTV
Snapchat: BrianSolis