The future of e-mobility (full presentation on demand)
Our climate is changing. Some of the manmade causes that are accelerating these changes can be reduced or possibly reversed with notable, some not insignificant changes in our lifestyle. Obviously some are easier than others but nonetheless important. Without getting into the politics or the science of climate change, I do want to share an experience about one of the many areas of innovation aimed to curb it, eMobility.
As Tesla Found Elon Musk famously said, "We've reached the limit of what's possible with diesel and gasoline. The time has come to move to a new generation of technology."
In 2018, I was invited to Rome (my first time!) by ENEL to present at heir popular #ENELFOCUSON event. This session focused on on e-mobility and the rise of alternate forms of transportation that also offer environmental benefits.  The event was tied to ENEL's association with Formula E Championship and the big race taking place in Italy the next day.
I was genuinely excited and not just because I was finally visiting Rome! For the past few years, I was increasingly studying autonomous vehicles and the ideas of "peak car" and "peak fossil fuels." I'm also an early adopter of inner city e-mobility rides as a proud owner of a Boosted Board and an UNAGI e-scooter (and an experimenter with everything else!)
The reality is that fossil fuels had their time and also had their effect on our planet. According to one think tank, peak fossil fuel will arrive in 2023.
Autonomous cars, once purported to be on the roads by 2020, are still several years away. But, electric cars (some equipped with varying levels of autonomous technology) are finally gaining real traction as legacy and startup carmakers around the world add impressive EVs to their lineups.
e-mobility startups such as Bird, Jump and Lime are aiming to solve the "last mile" problem by introducing (or flooding) densely populated cities. Now, anyone with a smartphone can instantly rent scooters and bikes when walking or driving doesn't make the most sense. However, the idea, technology and vast amounts of funding preceded infrastructure. Dockless scooters and bikes litter city and residential areas, rider and pedestrian injuries are on an alarming rise, and urban planners and regulators are slow to react.
At the same time automakers and startups are partnering around smart mobility solutions to offer shared services for moving people around. It's estimated that shared autonomous electric vehicle (SAEV) aka self-driving fleets will account for nearly 25% of all auto passenger miles traveled in the US by 2030.
Then there's the rise of solar roads, cities around the world banning petrol/gas/diesel cars on the horizon, vehicle to grid (V2G) making EVs part of the utilities solution, etc. It makes me wonder are we close to buying our last ICE (internal combustible engine) vehicle? With shared services here and more on the horizon, are we close to buying our last vehicle in general?
The pillars of e-mobility are really coming together. And, this is creating evolutionary and revolutionary opportunities for transportation innovation.
Choice
Cost
Infrastructure
Range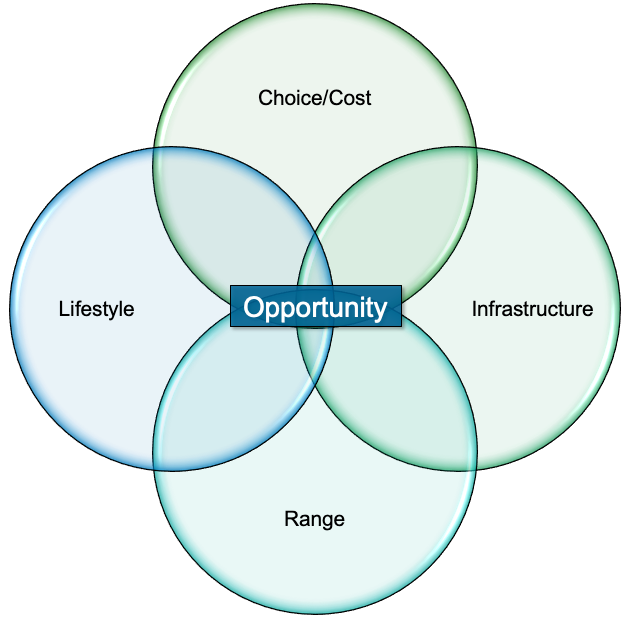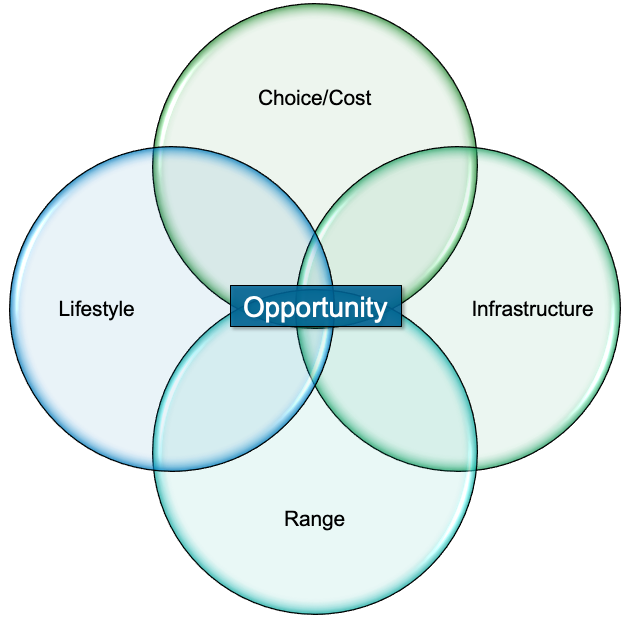 At #ENELFOCUSON, this is what I focused on… this is what I was thinking about. I would love to hear your thoughts and ideas!
Brian Solis, Keynote Speaker, Future of emobility, EnelFocusOn, Rome
Photos from the event are available on Flickr.
Highlights here.
The future of e-mobility (full presentation on demand)