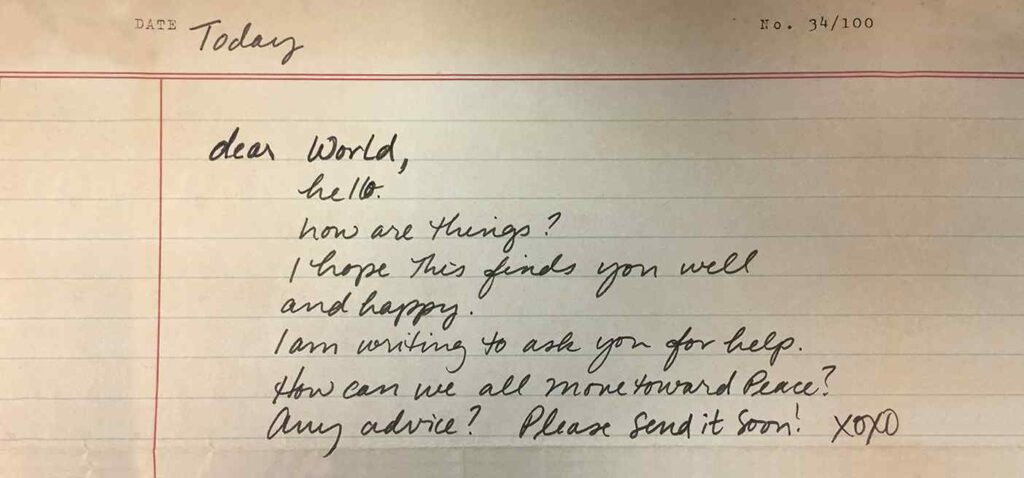 I recall an oft shared quote, which may or may not have been said by Blaise Pascal, "If I had more time, I would have written a shorter letter."
The point is that when we are purposeful and thoughtful, we can be incredibly articulate, engaging, and even rousing.
The pace at which we attempt communication today, which is only accelerating, and the media to which we have unprecedented access, is eroding the very foundation of communication itself. But it doesn't have to…
Marshall McLuhan's prophetic words, "the medium is the message" has changed how we perceive communication and also how we communicate. But back to Pascal's words, or the idea of them, the intent and thoughtfulness that goes into our communication, combined with an understanding of those with whom are sharing, can usher in a renaissance of communication much needed in these times.
Somewhere along the way, we lost the art of social contact and communication as a building block of society, whether digital or in the real world. We can change that.
Social media became more about the media than it did about communication. Social networking became more about the activity than it did the connection.
But, when you get down to the heart of the matter…
Social is the media. Social is the network.
Maybe it's time to practice communication by getting back to the basics of social contact. Perhaps, one way to realign digital and real world societies is to start with writing a letter to someone you care about.
Shifting from the Medium as the Message to the Message as the Medium
I was inspired by this simple, but profound tweet by the U.S. Post Service. They face uncertainty. Yet, they too are #EssentialWorkers and deserve appreciation and support.
I've been thinking a lot about the state of communications, "social" media and networking, and where we can go from here…
Writing letters is wonderfully therapeutic and a beautiful way to feed our soul.
Receiving them….oh, what a gift.
Maybe it's time we connect with loved ones and those whom we admire by firing up an old analog app and input device, letters, and handwriting.
My friends at Prezi helped me develop an interactive (and immersive) version of this story. I wanted to share it with you here. Hopefully it helps you, like it did me, find a source of inspiration to start writing again.
You can also view/download the original file at Prezi.