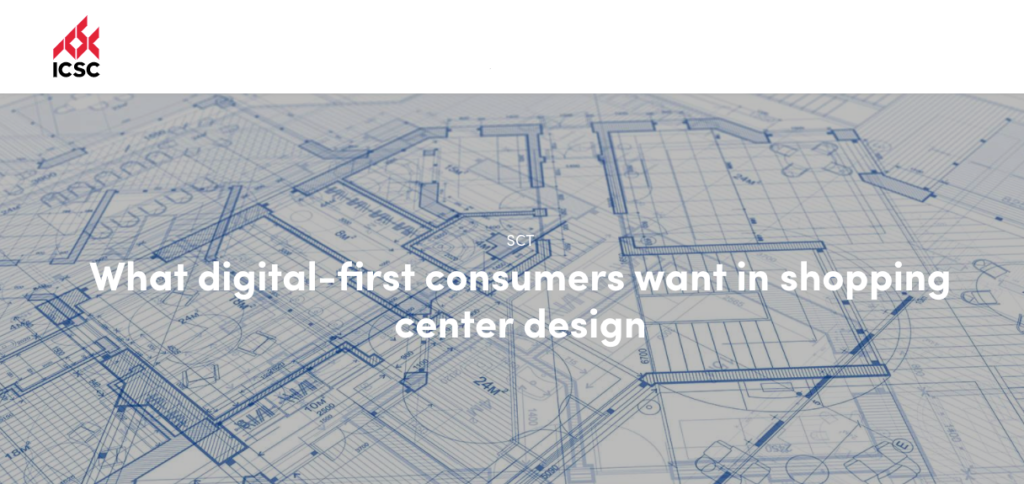 On December 2nd, 2020, I was presented with an incredible opportunity to keynote CenterBuild, organized by the International Counsel of Shopping Centers (ICSC). My session, "The Future of Retail and Real Estate Isn't What It Used to Be," focused on the cultural roots of shopping centers and the role they can play as society evolves in a new trajectory due to COVID-19.
Brannon Boswell, Executive Editor/SCT, wrote a wonderful article summarizing the presentation that I wanted to share with you here.
What digital-first consumers want in shopping center design
Shopping centers must be redesigned to cater to the digital-first customer, who comes with a wealth of data, social media outlets, public forums and a shortage of patience, Salesforce global innovation evangelist Brian Solis said during ICSC's recent 2020 CenterBuild Conference.
"Over the past 20 years, new technologies and services have had a tremendous impact on customer values and expectations, and when you reverse-engineer that, you can get ideas not just for how to adapt shopping centers or the concept of retail but also experience," Solis said. "Experience innovation is what's at the heart of the matter here. People want to experience what gives them that sensation of delight."
The internet revolution has rewired consumers' brains, he said. "Traditional consumers all eventually become digital-first consumers simply because of the conveniences that are afforded to them through a digital lifestyle because if they have to navigate society differently, they're going to shop differently and they're going to show up differently and whatever attracts them into a physical space is going to be different."
Retailers advertising buy-online-pick-up-in-store or curbside delivery services saw digital revenues grow 127 percent year over year, according to Salesforce's Global Shopping Index, which analyzes the behavior of 500 million consumers worldwide. If the experience is good when a customer picks up items ordered online, then they likely will spend more money once they're there, Solis said. "How do we deliver something better than the simple experience of picking something up at a counter?"
The index showed Salesforce that when customers pick up purchases, they expect the process to last two minutes or less, Solis said. "They want clear directions, dedicated parking and more than just a couple of spaces. They want contactless payment and intuitive digital experiences along the way. The journey for them is the app to the site to the destination to the goods or services. Just because it's physical doesn't mean it can't be like digital."
Digital-first consumers want trained staff and dedicated customer experiences, Solis said. "It's not enough to put a clerk behind a counter. It's about creating an experience and helping people see that intuitive touchpoint just as they would something on their device."
Three-quarters of consumers have tried different stores, websites and brands during COVID-19, Solis said. "Once you become digital first, you become much more demanding and impatient. Now you have the emotional and psychological bookmark of COVID-19 changing your values, how you align with brands and how you spend money or not." He advised retailers and landlords to "look for that kind of information, and then reverse-engineer what you do with your online journey and your space and how you think about what retail space needs to be."
Registered attendees of CenterBuild can watch this and other sessions here.