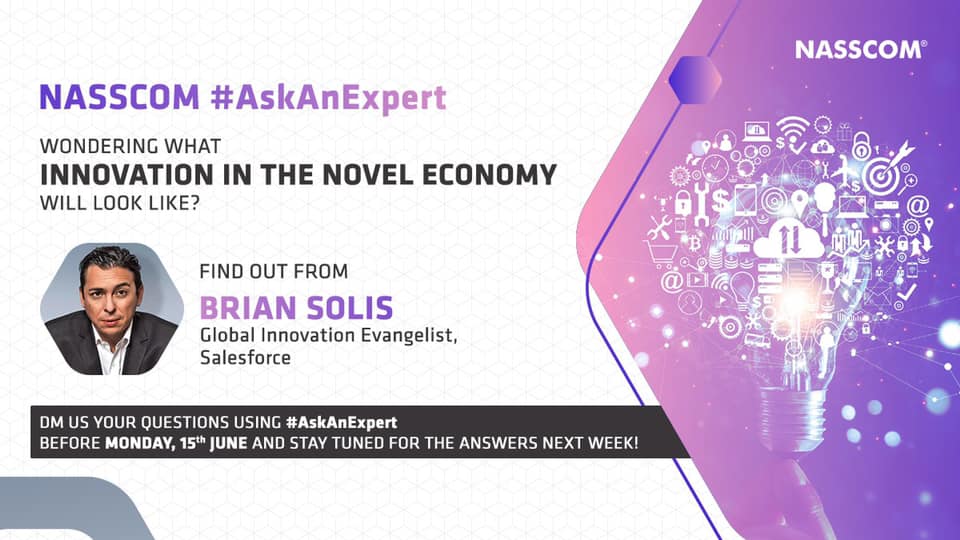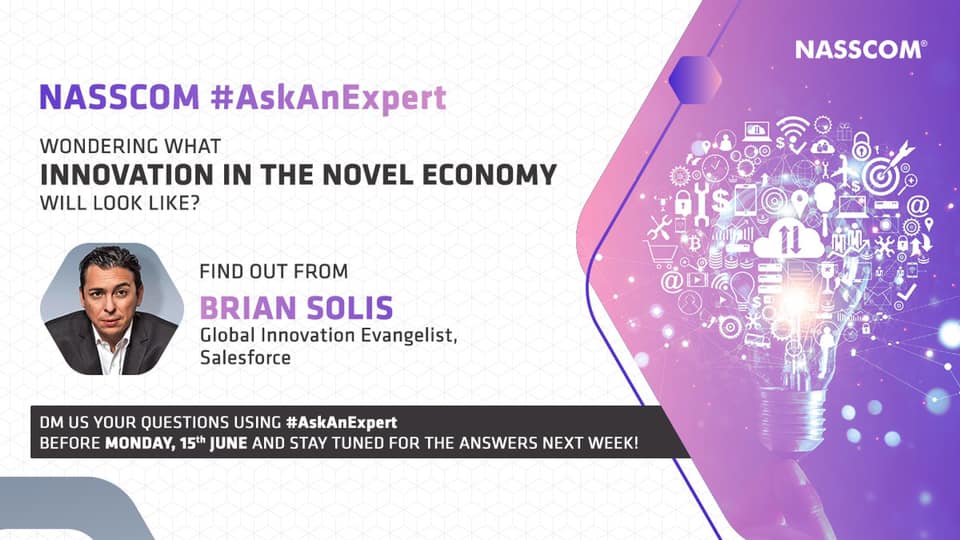 One month before the world shut down as a result of COVID-19, I was in Mumbai, keynoting the incredible NASSCOM Technology and Leadership forum. My topics were on the promise of Quantum computing and also a separate convention on the humanity of disruptive technology. You can view my presentation on Quantum here.
Shortly after returning home, safely, I partnered once again with the NASSCOM team as part of their #AskAnExpert series on Twitter.
The conversation was fast, action-packed, and covered important topics including the future of work, innovation, digital transformation, digital anthropology, artificial intelligence, machine learning, cognitive automation, and trust.
I assembled each question and video answer for you here. I hope this helps in your work and studies!
NASSCOM #AskAnExpert | How can we revive the economy when there is trust deficit between entities, Govt. & workers?

"Trust comes down to implicit belief that you & I are doing something together that matters & that neither of us could do independently" –@briansolis (@salesforce) pic.twitter.com/5NzGF1M9oz

— NASSCOM (@nasscom) June 19, 2020
NASSCOM #AskAnExpert | What are some key skills that innovators will require to excel in the novel economy?

"Automation, AI, ML will help people think creatively & enhance experiences. Human skills like empathy, mindset & perspective will also be imp."- @briansolis (@salesforce) pic.twitter.com/3qRkHI84vu

— NASSCOM (@nasscom) June 19, 2020
NASSCOM #AskAnExpert | Which industries do you think will witness the maximum innovation in the new normal?

"Anything to do with #SupplyChain will witness maximum disruption"-@briansolis (@salesforce) pic.twitter.com/yJ523EwLaR

— NASSCOM (@nasscom) June 19, 2020
NASSCOM #AskAnExpert | What advice do you have for dealing with the novel economy?

"Understanding changed behaviors, new personas and new psychographics will be crucial "- @briansolis (@salesforce) pic.twitter.com/pSE9QL66Yn

— NASSCOM (@nasscom) June 22, 2020
NASSCOM #AskAnExpert | What steps can tech firms take in the novel economy to keep their innovation quotient high?

Here's what @briansolis, Chief Innovation Evangelist, @salesforce, had to say! pic.twitter.com/OBHngPmWYd

— NASSCOM (@nasscom) June 22, 2020
NASSCOM #AskAnExpert | Want to know more about key trends in the new economy in Post COVID era?

"Essentially trying to work towards cognitive enterprises where repetitive processes are humanized allowing humans to be more creative and innovative" – @briansolis (@salesforce) pic.twitter.com/pb9EvZtDNN

— NASSCOM (@nasscom) June 24, 2020
NASSCOM #AskAnExpert | With companies cutting budgets, you think innovation will suffer?

"To be innovative, you have to invest in innovation. Bolder organizations will invest in new innovation in these times." – @briansolis (@salesforce) pic.twitter.com/WlGWjjCfEk

— NASSCOM (@nasscom) June 24, 2020
NASSCOM #AskAnExpert | What role can governments play in accelerating innovation in their countries? Do we need new policies?

"Putting together an ecosystem that not only supports your own but supports the good for everyone is crucial" – @briansolis (@salesforce) pic.twitter.com/oNH0vc9kSG

— NASSCOM (@nasscom) June 25, 2020