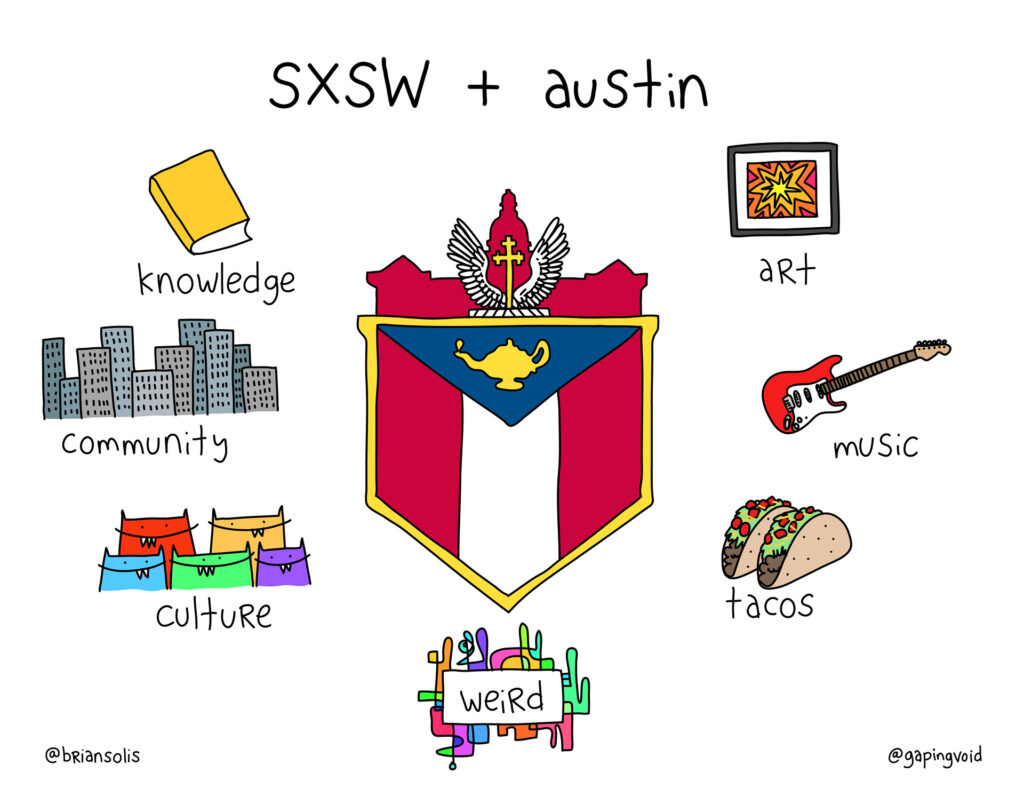 This time each year, I, and tens of thousands of others, would make the journey to Austin for the annual SXSW festival.
On Thursday, I would organize the "Twas the Night Before" (formally "The Calm Before the Storm" party.
On Friday morning, Stephanie Agresta and I (aka The Techset) would officially open the Techset lounge, which would stay open until the following Tuesday.
On Friday, the official SXSW/Techset kickoff party would start the night.
On Sunday, Daylight Savings would kick in and make those days longer, and somehow, the nights longer too. 😉
And every single day and night, I would take up residence at the Four Seasons and either the Corner Bar at the JW Marriott or the lounge or both.
I, we, will miss it being live this year. We certainly missed it, and everyone, last year. But if it's one thing we learned about SXSW over the years, is that it's more than an annual event, it's a community that goes with us everywhere. It doesn't just end when the convention center doors close. The SXSW spirit lives on in all we do, in the connections and relationships we foster,  the products we invent, the businesses we launch, the art we unveil, and the ideas we unleash.
I'd argue, it's part of what we're seeing on Clubhouse today.
In 2018, my friends at Gapingvoid and I collaborated around a special token of our gratitude for SXSW. This was before NFTs were a thing. Maybe we need to rethink this!
In all honesty, we just wanted to celebrate the knowledge, art, music, cuisine, culture, community, and the weird vibe we give and get!
At the time, I wrote this upon the release of this special memento…
If you've ever been to SXSW, you know it's a special experience. For an event that's been growing since 1987, it still feels unique and vibrant and meaningful.
2018 was my 11th year.
11 years of coming to SXSW.
11 years of "jumping the shark."
11 years of annual trends that change the world.
11 years of converting online friends into real world besties.
11 years of wisdom thanks to the benevolence of speakers and attendees.
11 years of weird (read amazing) culture, art, food and music.
11 years of personal discovery and growth.
11 years of watching a city come of age.
Thank you SXSW. Thank you Austin.
Until next year.  xo
#stayweird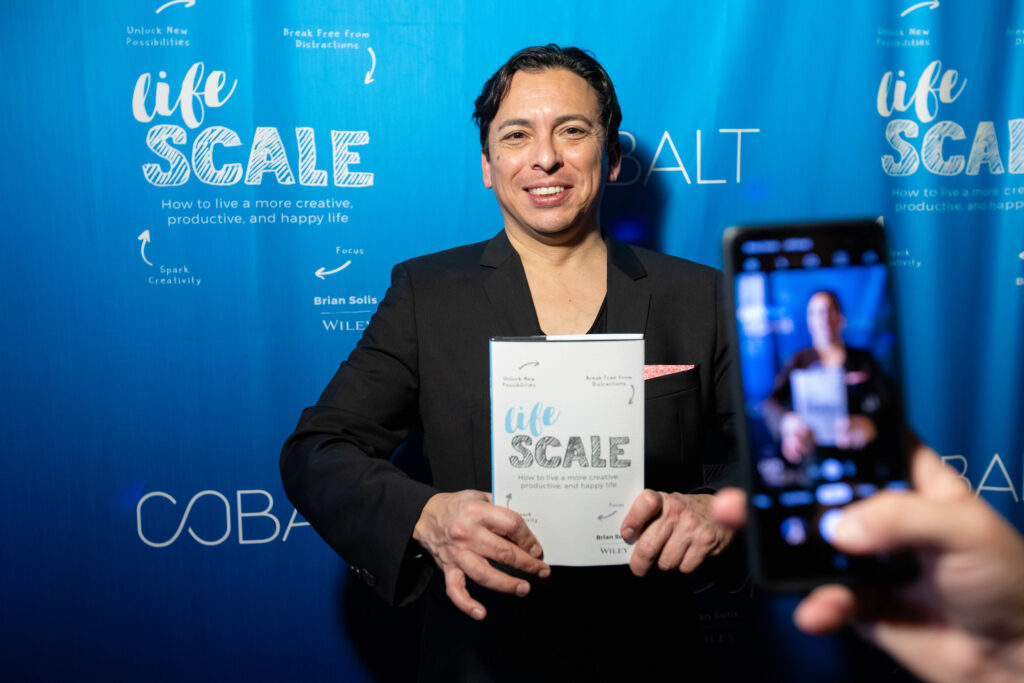 LifeSCALE book launch at SXSW, 2019 (party photos here)