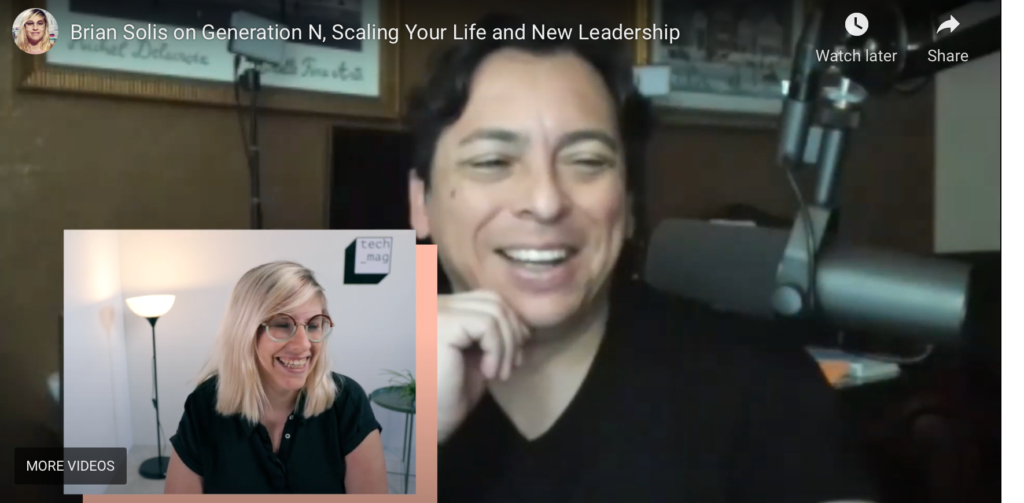 By Magali De Reu, Bloovi
Brian Solis is naast bestseller-auteur misschien wel dé autoriteit op vlak van marketing en sociale media. Als 'digitaal antropoloog' houdt de Amerikaan voortdurend de vinger aan de pols over de maatschappelijke verschuivingen die op ons afkomen. In een nieuwe Techmag episode geeft hij een blik op de toekomstige trends in het digitale landschap, en hoe bedrijven zich kunnen voorbereiden op het nieuwe normaal.
Business as (un)usual zonder leiderschap
Wanneer ik Brian Solis – in het dagelijkse leven Global Innovation Evangelist bij Salesforce – spreek, zijn het op z'n zachtst gezegd gekke tijden. De coronacrisis is dan ook niet de enige reden waarom hij momenteel thuiszit. Want as we speak zijn er in de Verenigde Staten – en ook in zijn thuisbasis San Francisco – rellen aan de gang naar aanleiding van de dood van George Floyd.
"Gisteren schreef ik aan een artikel, maar ik kon me amper concentreren", zegt Solis met een diepe zucht. "We zitten nog steeds middenin een pandemie-uitbraak, en daar zijn nu ook protestacties en straatgevechten bijgekomen. Tegelijk werd de SpaceX Dragon Crew van Elon Musk de ruimte in gestuurd. Dat het voor sommige bedrijven nog steeds business as usual is, vind ik eigenlijk complete waanzin. En natuurlijk helpt het ook niet dat het ons land compleet aan leiderschap ontbreekt."
Nu we zowat allemaal thuis zitten, is Solis uiteraard niet de enige die zich afgeleid voelt. We laten ons misschien wel meer dan ooit beïnvloeden door wat er binnenkomt op onze smartphone. Naar aanleiding daarvan schreef hij vorig jaar het boek 'Life Scale: How to Live a More Creative, Productive, and Happy Life'. "Nu is het moment aangebroken om ons opnieuw uit te vinden", gaat hij verder. "Anderzijds remmen polariserende berichten en verslavende apps zoals Facebook onze creativiteit af. Probeer nieuwe, kleine dingen uit – die stimuleren je geluksgevoel. En bovendien heb je geen tijd meer om eindeloos door je feed te scrollen."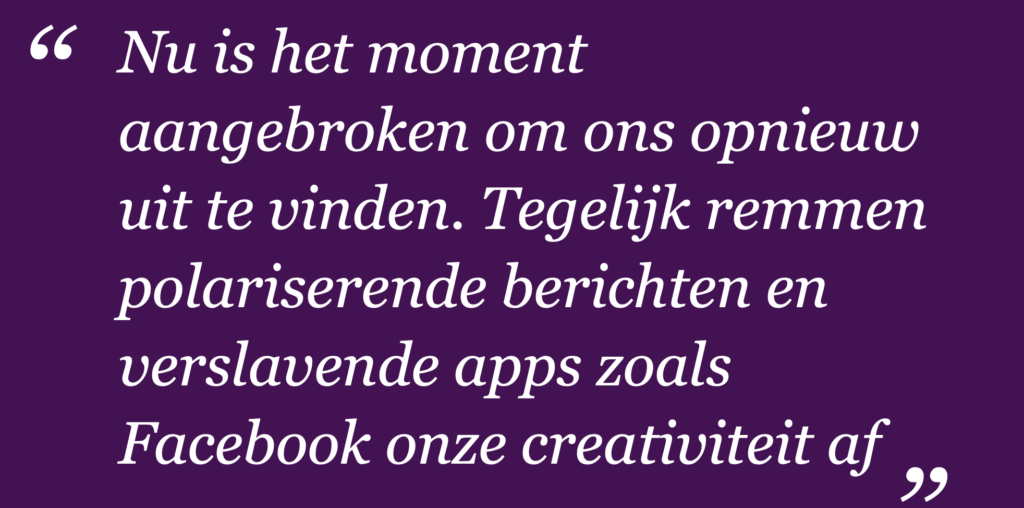 Gen N
Brian Solis verkondigde die boodschap al een aantal jaar geleden, toen hij tijdens één van zijn keynotes aangaf dat technologie en maatschappij sneller evolueren dan ons aanpassingsvermogen toelaat. De komende tien jaar overkomen ons, oftewel overkomen ze anderen door ons, zei hij toen. Nu blijkt dat het misschien wel eens beide zou kunnen zijn.
"Ooit had ik het over Generation C – the connected customer – nu is dat Generation N", gaat Solis verder. "Zij vertegenwoordigen een nieuw type klanten, die zich niet kenmerken door demografische factoren maar door heftige disruptie. Hun prioriteiten zien er compleet anders uit dan de onze, en dat beïnvloedt hun beslissingsproces en koopgedrag. In elk geval heeft het de noodzaak versneld van bedrijven om hun business model aan te passen aan een digitale wereld die we nooit eerder hadden gezien."