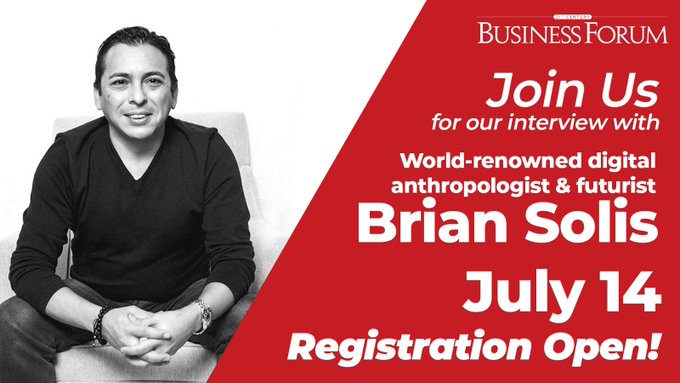 How can your business thrive in a digital environment? Join Salesforce Global Innovations Evangelist @briansolis for the 21st Century Business Forum at noon Eastern on July 14, 2021. Please register here.
The 21st Century Business Forum is a FREE webcast presented on the second Wednesday of each month. Bestselling author Jon Gordon will interview entrepreneurs, CEOs, authors, coaches, and thought leaders as they share their insights, ideas, and experiences of success as well as lessons learned.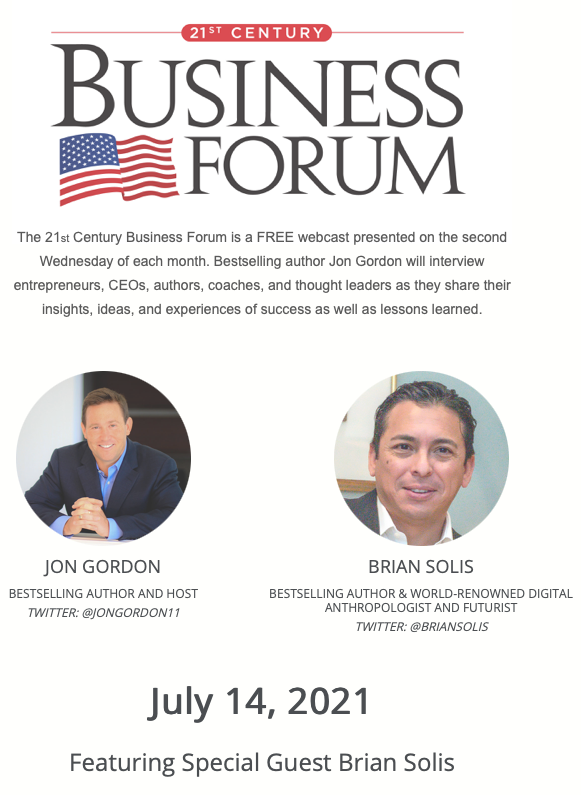 July 14, 2021: Featuring Special Guest Brian Solis
The program will begin at 11 AM for folks living in the CST, MST, and PST regions.
For those living in the EST, your program will begin at 12 PM
This eight-time bestselling author and international keynote speaker is a world-renowned digital anthropologist and futurist who serves as the Global Innovation Evangelist at Salesforce. Forbes described him as "one of the more creative and brilliant business minds of our time." ZDNet labeled him "one of the 21st century business world's leading thinkers" and he was recently named a "Top Futurist Speaker" by Read/Write.
Be our guest and register now!