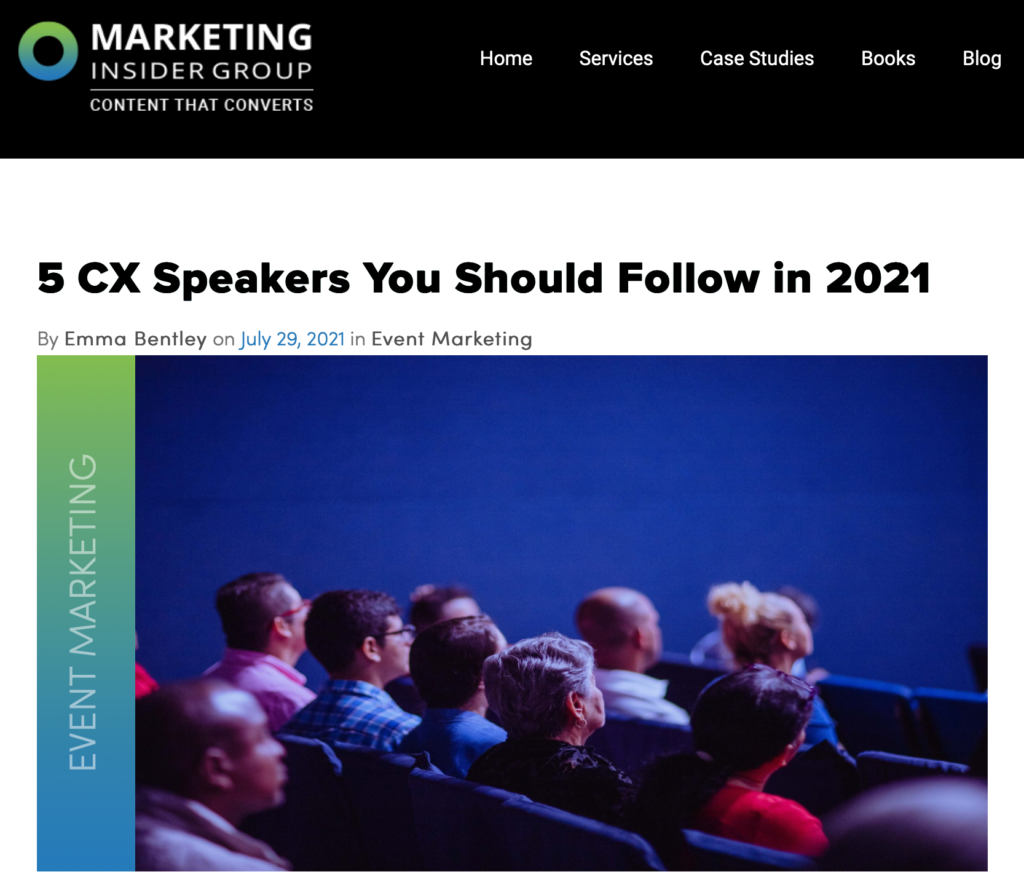 via Emma Bentley, Marketing Insider Group
5 CX Speakers To Follow
These top CX speakers and influencers will teach you how to cultivate deeper and longer lasting relationships with your customers. They live, breathe, and love CX. Plus, they're not shy about sharing their mad marketing and selling skills.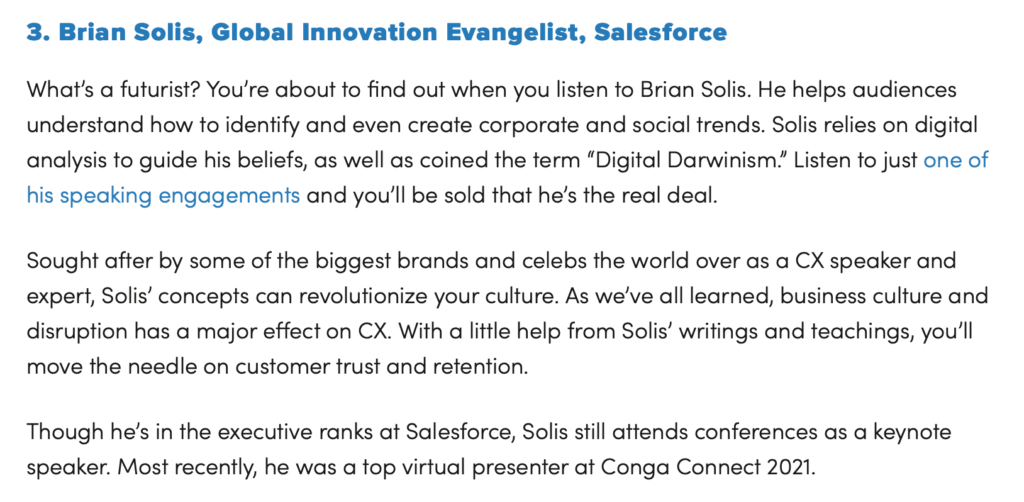 Brian Solis, Global Innovation Evangelist, Salesforce
What's a futurist? You're about to find out when you listen to Brian Solis. He helps audiences understand how to identify and even create corporate and social trends. Solis relies on digital analysis to guide his beliefs, as well as coined the term "Digital Darwinism." Listen to just one of his speaking engagements and you'll be sold that he's the real deal.
Sought after by some of the biggest brands and celebs the world over as a CX speaker and expert, Solis' concepts can revolutionize your culture. As we've all learned, business culture and disruption has a major effect on CX. With a little help from Solis' writings and teachings, you'll move the needle on customer trust and retention.
Though he's in the executive ranks at Salesforce, Solis still attends conferences as a keynote speaker. Most recently, he was a top virtual presenter at Conga Connect 2021.