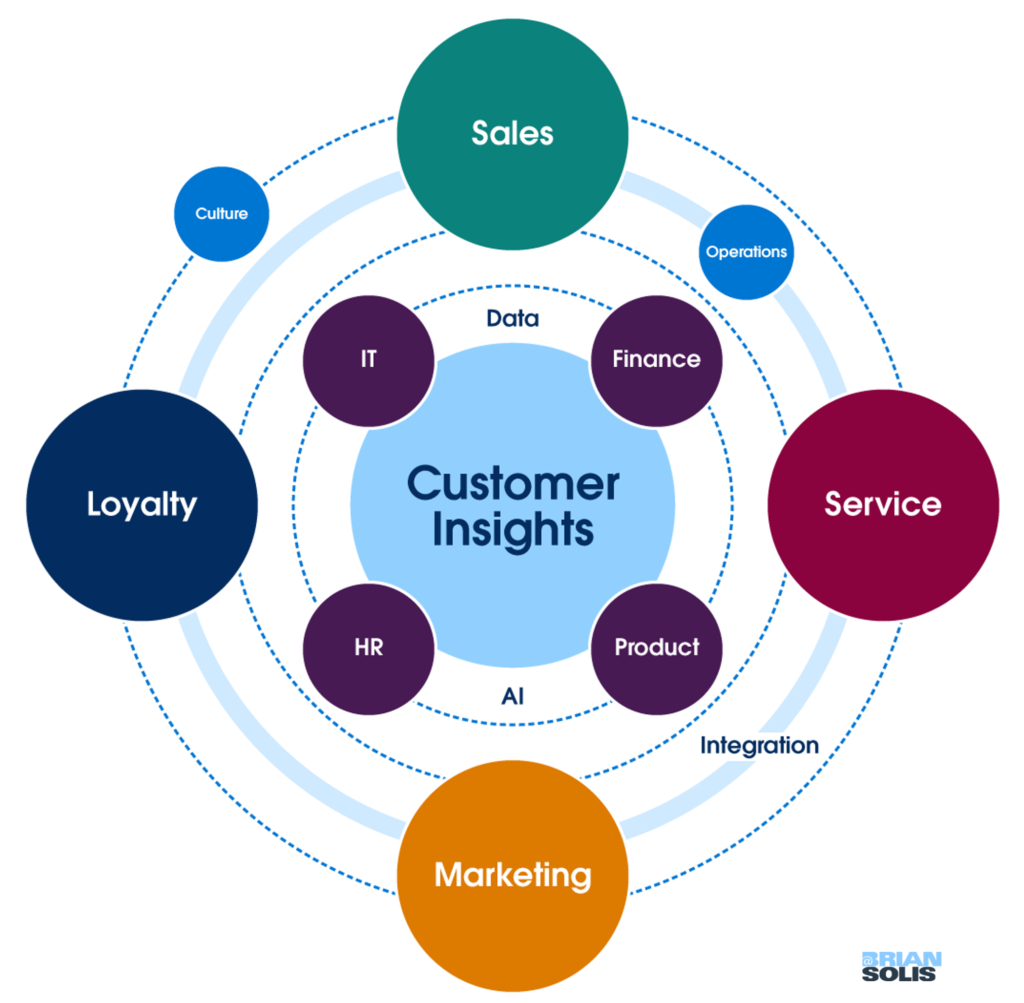 Customer experience is the number one priority as ranked by executives around the world. Even though most may say they're already "customer-centric," the reality is that only 15% say they have both a single (360-degree) view of customer data and the organizational structure to make use of those insights. 
At Salesforce, I recently had the opportunity to work with Harvard Business Review Analytic Services (HBRAS) on a survey of 1,100 executives around the world exploring how to meet the future of customer experiences.
The new report, "Making Customer Experiences the Heart of the Enterprise: How Organizations Are Uniting around the Customer in Order to Thrive," features companies such as Kellogg's, Pacific Life, Kimberly-Clark and others. It shares how executives are effectively investing in improving both customer insight and customer engagement, and how they're transforming with scale and speed.
The report is available for download, here.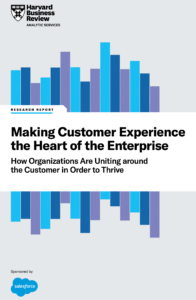 Following the release of the report, I was invited to contribute a special series for Harvard Business Review.
The reality of executives prioritizing customer experience in their business transformation with such a small percentage of companies actually organized around their customer, inspired me to draft a blueprint for becoming a customer-unified company. The result is a five-part approach to customer-centricity.

1. Why Going Digital Isn't Enough to Meet the New Customer Experience (CX) Imperative – Link
2. A Blueprint for Becoming a Customer-Centered Company – Link
3. 8 Steps for Building a Culture of Data-Driven Empathy – Link
4. Here's What Happens When You Focus on Employees to Better Serve Your Customers – Link
5. A 5-Step Roadmap for Becoming a More Customer-Centric Company – Link
As the world reopens, every organization faces a new opportunity to reimagine their business in the next normal. The time is now to transcend disruption into opportunity, to become customer-centered, organize around customer data, and deliver more personal experiences at scale, at every stage of the customer journey. Let's unite around our customers and their single source of truth to reshape our businesses together.