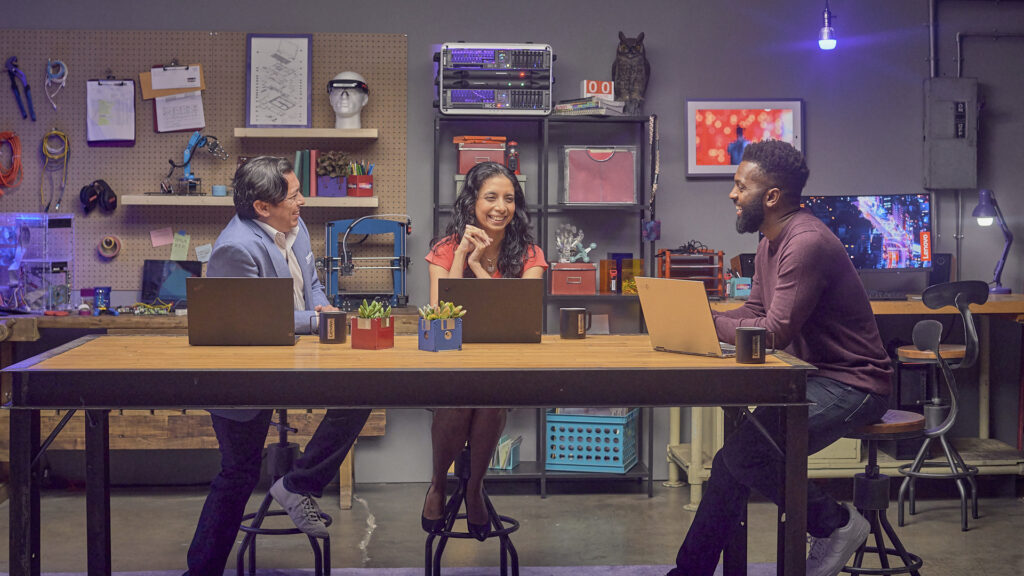 My friend Rob O'Regan is my editor at CIO. He invited me to participate in a clever video series produced by CIO and Lenovo, Late Night I.T. When he told me that the show would be hosted by Emmy-nominated host, and my good friend, Baratunde Thurston, I jumped in with both feet.
Our particular episode focused on the state and future of artificial intelligence (AI), automation, and robotics. I was was joined by Anima Anandkumar, Director of Machine Learning Research, NVIDIA and Professor of Computing and Mathematical Science at Caltech. Together we explore the impact of AI on society, business, and creative output. As a digital anthropologist, I also apply a human lens to the conversation.
While it's a deep and even technical conversation, it's also a lot fun. Baratunde is an exceptional host and he keeps everything lively, meaningful, and full of laughs. I even flexed my robot dance moves!
In Baratunde words…
I'm laughing in an attempt to convince the machines that their jokes are indeed funny and ingratiate myself to them and their growing power. I'm signaling that I'm a "good" human ready to work with our robot overlords. I think it worked.

I was joined by @briansolis and Anima Anandkumar from @nvidia. In all this talk of "digital transformation" we often skip over the fact that PEOPLE are being asked to transform the most. Folks who have developed skills and habits and perspectives over years suddenly are expected to change because "progress." We could be talking about technology or politics or both. And in this episode we did.
Please watch and let me know your thoughts.
Pictures from the shoot are available on Flickr.