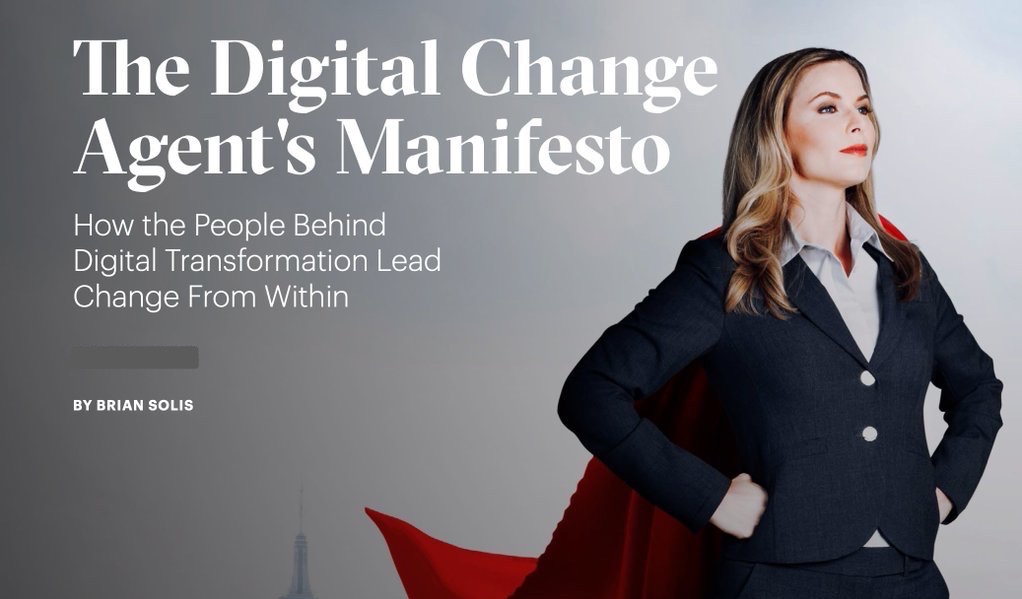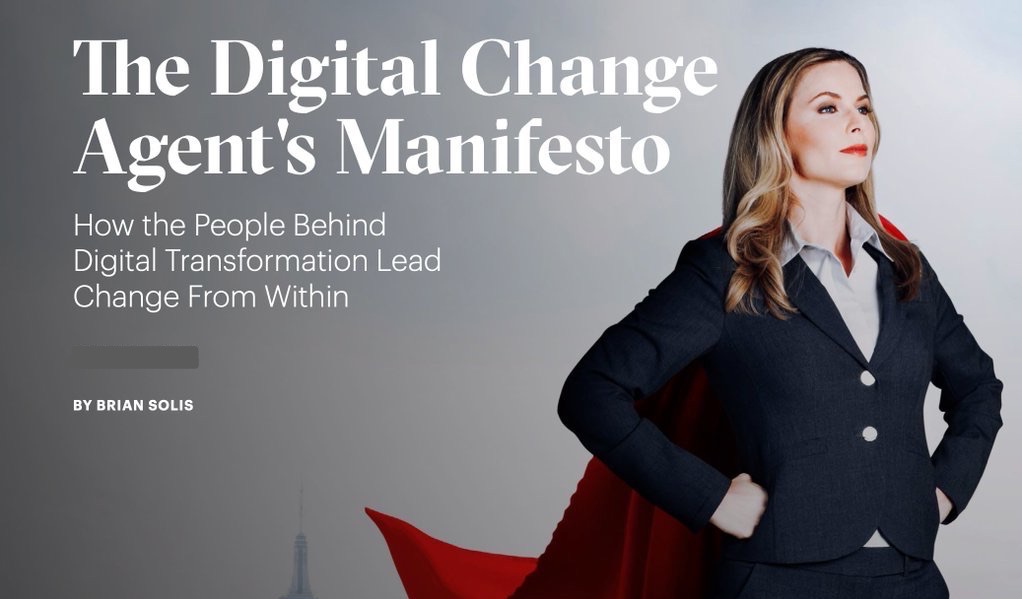 Several years ago, I published research that I believe is actually more meaningful today. In a post-pandemic world where every company is accelerating digital transformation, executives cannot miss the opportunity to transform their business for a new economy.
"Leaders must reassess how digital technologies and information can create new customer value. The alternative is to try to succeed in a digital economy with a pre-digital value proposition." – Jeanne Ross, organizational theorist, principal research scientist at MIT Sloan School of Management, MIT Center for Information Systems Research
In a world where digital technology is evolving faster than organizations can adapt, it's no secret that companies are investing in digital transformation and corporate innovation. But who is leading the charge? Often, it's the individuals who share a deep expertise and passion for digital. And while these "digital change agents" are striving to bring change from within their respective group in the organization, they aren't necessarily seasoned or trained at navigating the cultural dynamics that drive change throughout an organization.
The reality is that most C-Suites don't have the digital smarts necessary to lead digital business model innovation. Digital savviness requires "an understanding, developed through experience and education, of the impact that emerging technologies will have on a business's success over the next decade" according to MITSloan research.
MITSloan found that executive teams that understand how to wield the power of digital technologies are rare. But still, those who empower digital change agents invest in digital transformation and digital business model innovation that deliver huge premiums in growth and valuation.
Yet, only 23% of CEOs are considered digitally savvy  And, just 7% of large companies have digitally savvy executive teams
Appointing leadership figures tied closer to innovation to the CEO seat is a frequent move, in the tech realm especially. Amazon tapped AWS CEO Andy Jassey as its future CEO, taking over for Jeff Bezos following his retirement in the third quarter of 2021. Microsoft CEO Satya Nadella, appointed in 2014, nabbed the top leadership spot after serving as EVP of the company's cloud and enterprise group.
With support and guidance from the C-Suite, change agents spread digital literacy, drive collaboration between silos, build internal bridges with executives, and help accelerate their organization's progress across Altimeter's "Six Stages of Digital Transformation."
The Digital Change Agent's Manifesto is the result of more than five years of research and 30 interviews with those who have led digital transformation initiatives within the world's most renowned brands, including Coca-Cola, Equifax, FCC, NFL, Samsung, Starbucks and Visa, among many others.
Key Takeaways
Although digital transformation is one of the biggest trends in business today and companies are investing heavily in new technologies and innovations, many still do so as a grassroots effort driven by expert individuals — digital change agents — across the organization.
Digital change agents are passionate about digital innovations and ardent believers in their potential to help the organization succeed — but are sometimes reluctant to step into a leadership or change-management role
Change agents can rise from anywhere in the organization and often begin as digital advocates — employees who introduce or promote new digital ideas or products — and can eventually progress to experienced transformers
To garner support across the organization, change agents quickly realize that they must acquire basic change-management skills if they are to secure cross-functional collaboration and leadership support
Without support, digital change agents may become disenchanted and lose moral and seek to take their expertise and passion elsewhere
I've included the report for you, here…