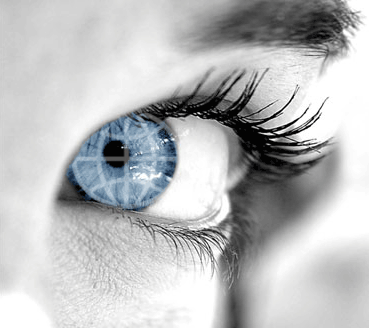 Source
Over the past several weeks, leaders in the search industry launched an aggressive, very public series of campaigns designed to capture the elusive future of search mind and market share.
The accelerated evolution of "real-time" search, introduced to us mostly through the adoption of Summize, which was eventually acquired to now serve as Twitter search, inspired both Google and Bing to release new iterations of its search engine to now include live Twitter results. Bing also announced a deal with Facebook to include status updates and shared content that were intentionally earmarked for public consumption – although this is expected to go into effect at a later date. Each announcement was strategically timed to release during the prestigious Web 2.0 Summit in San Francisco while the technology world focused on tomorrow's trends discussed during the show. With the great deal of attention thrust upon these two industry giants, Yahoo is now rumored to also have a real-time strategy in the works. Unlike Bing and Google however, Yahoo is potentially seeking to either partner with or acquire a current real-time search player.
And, just when we thought that the barrage of innovation was complete for the time being, Google announced another breakthrough that  ushers in a new era of hybrid search, combining traditional search algorithms and social media. With Social Search, Google now introduces the results sourced from your social graph related to your original search term. For example, if you "Google" the name of a local restaurant, you will receive standard results in addition to other social media content such as a review posted by a friend in Yelp. Or, if you're searching a topic, a friend's blog post on the subject may also surface in the results. Social Search provides a peer-to-peer element to everyday research packaged in an existing paradigm that doesn't alter your patterns or behavior for discovery.
With the rapid-fire progression of iterations and innovation in search, perhaps we need to press pause, take a breath, and assess the current evolution and its potential impact on Internet behavior and culture. After all, as we recently discussed, everything essentially begins with some form of search.
Let's start with defining the various options for search:
Traditional Search
Typical searches performed in established, leading search engines such as Google and Yahoo that display results based on propriety technology that indexes content and ranks results based on the assignment of weight and authority for a particular Web site or page that factors inbound links, keywords, relevance, etc. Search Engine Optimization (SEO) is often employed to boost the ranking of a page or site in the indexing and results. Obviously, there is greater reward for ranking in the top 1-2 pages of a search term and SEO contributes to the position of content intentionally anchored to specified keywords.
Real-Time Search
An emerging category of search, spawned by the adoption of Twitter search. In real-time search, content is readily discoverable as it's published online – otherwise known as the live or now Web. Real-time Search engines include, Collecta (disclosure: I am a tech advisor), OneRiot, Topsy, among others. In most cases real-time search is usually associated with Twitter and Facebook results. If you search for iPhone, the results will funnel all results as they're published to the Web, ordered by time, not necessarily weighted in authority. One of the reasons why I'm working with Collecta is because their view aligns with much of my work documenting the social landscape (The Conversation Prism.).  The Collecta team believes that the real-time Web is much bigger than Twitter and Facebook. Whether the source is a Web site, blog post, Digg, YouTube video, Flickr image, Tweet, Facebook status update, note, video, or comment, or published in any relevant social network, real-time search should feed that content to keyword results. If you're truly dedicated to unearthing conversations related to important terms or phrases, real-time search is only as relevant as its ability to channel real-world activity online.
Social Search
Unlike traditional and real-time search, social search leverages the activity within a personal social graph to surface activity and content related to keywords and phrases within social networks and social media. As Danny Sullivan says, social search is essentially "trusted search," as it taps into your social circle to find people and related content and introduce it into a contextual environment – such as a search engine, feed reader, or social network.
Semantic Search
Semantic search is the promise of the next web. Search results are identified and presented contextually via  natural language processing. The primary goal here is relevance based on your interest and intentions without you explicity communicating them in a search box. For example, if you search for Lincoln, it would know the difference between a city, automobile and person automatically. Instead of relying on ranking algorithms such as Google's PageRank to predict relevancy, Semantic Search uses semantics, the science of meaning, to produce personalized and accurate search results.
Social Network Search
Until such time as traditional, social, or real-time search engines produce the weighted, trusted, and immediate results into one engine, it is necessary to search for relevant terms directly within communities social networks of interest.  Each network provides a search box and usually their results are proprietary to each individual network (walled gardens). Yes, this a very manual form of search within each social network where keywords or keyword strings are manually input into the search boxes. But, the results are directly tied to content that's produced by friends as well as those you don't already know. This content is much more likely to be relevant to your research and in most cases, wouldn't appear in any other format or engine as of now. This is one of the reasons why if you create and upload content within social networks such as YouTube, Flickr, Docstoc, etc., that you employ a form of SEO for Social Media, otherwise referred to as Social Media Optimization (SMO). SMO is the intentional act of tagging, titling, describing and promoting content so that it is readily discoverable. SMO is a necessary element to inbound marketing.
Connect with Brian Solis on:
Twitter, FriendFeed, LinkedIn, Tumblr, Plaxo,  Posterous, or Facebook
Click the image below to buy:
pr pr+2.0 pr2.0 public+relations marketing advertising interactive social+media socialmedia brian+solis social media media2.0 media+2.0 2.0 smo social+media+optimization marcom communication publicity advertising expert interactive spin brand branding guru social+architect search real-time