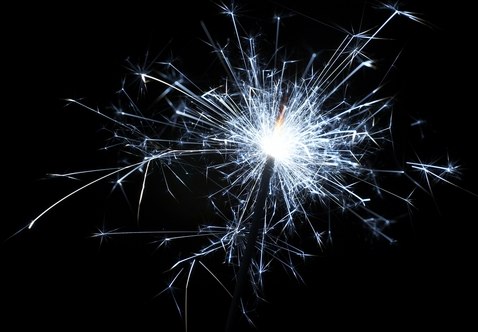 Source: Shutterstock
Nova: a star showing a sudden large increase in brightness and then slowly returning to its original state
Supernova: a star that suddenly increases greatly in brightness because of a catastrophic explosion that ejects most of its mass
I recently wrote about reports on the documented decline of visitors to Twitter.com. A good friend encouraged me to take a deeper look at the reports as a way of discerning hype from reality and to also examine the potential trends that will most likely set the stage for something more meaningful.
At the very least, Twitter has been nothing short of a cultural catalyst that transformed how people communicate as well as how messages are distributed and disseminated. Twitter as a platform has also effectively served as the social OS for many of its loyal and enthusiastic users.
Over the last year, Twitter has experienced astronomical growth. Earlier this year, Nielsen reported that Twitter visits skyrocketed by a staggering 1,300 percent between February 2008 and February 2009.  In April, the growth only accelerated as the now infamous Race to 1 million sent visits to Twitter soaring – attracting the media elite, celebrities, and their dedicated communities to the highly scrutinized conversation stream that served as the pulse for world events, shared observations, new ideas, common interests, and breaking trends.  Twitter transformed into a human seismograph and through it, we feel everything that moves us. As such, Twitter itself achieved celebrity status.
But now, the Twitter star appears to be losing its luster – that is if you follow the increasing reports that continue to emerge.  Without knowing better, one might believe that these reports circle the brand as if they symbolized a small but starved flock of new media vultures overly anticipating their next meal.
The truth is that yes, traffic at Twitter.com is down. Twitter co-founder Evan Williams recently acknowledged the down-trending activity at the recent Web 2.0 Summit in San Francisco, but vowed that it was a temporary phenomenon.
The problem with Twitter is upfront, not over time. We're focused on solving the problem of what to do with Twitter now for the first time. We're putting emphasis on mobile, international, and the platform. Traffic on Twitter.com has slowed temporarily.
But the scrutiny continues. eMarketer recently ran a rather convincing analysis that stacked-up data documenting Twitter's recent decline in traffic.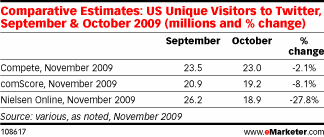 ,
Depending on the source, Twitter traffic is down as much as 27.8% between September and October 2009.
To verify, I also visited Compete and Alexa to capture charts that visualize current activity.
According to Compete, Twitter traffic has dropped over the last three months, with unique visitors and visits falling by just over 2% . Alexa wasn't that much different.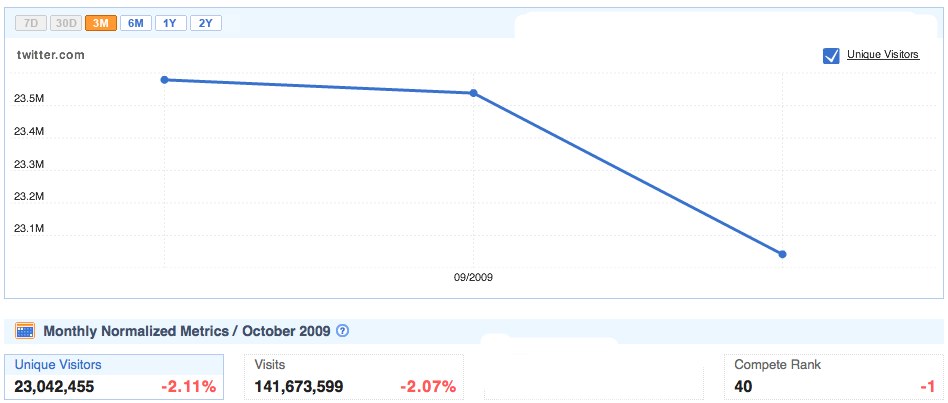 As eMarketer notes:
It has not been unusual to see wide shifts in Twitter traffic readings among Web measurement firms, and different methodologies likely account for the varying visitor counts. But one thing is clear: traffic to the Twitter.com Website is declining month over month after a period of huge gains.
There's a debate however as too what this data truly represents. After all, Twitter users are the last people who want to hear that their beloved Twitter is losing brilliancy.
Many argue that experienced Twitter users are simply migrating to desktop and mobile applications to participate in the conversation stream.
With the help of Dan Zarrella, we documented that upwards of 41% of all tweets were sourced from Twitter.com with TweetDeck and UberTwitter following with a paltry 6.6% and 4.4% respectively.
We also know that there are at least  27.3 million tweets flying across Twitter each day.
eMarketer estimated in September that 18 million US adults would use Twitter by the end of 2009. And according to Senior analyst Debra Aho Williamson, "While it's valuable to look at Twitter's Web traffic, the true picture won't emerge until all the third-party traffic from mobile phones and API clients is accounted for."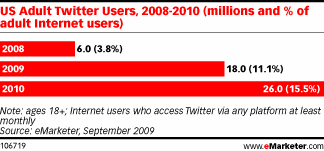 Data doesn't lie. Traffic is down. Access is distributed. What has yet to enter the dialogue is the reality that traffic at Twitter.com represents so much more that those using it to follow or share updates.
Twitter.com is also the single destination where new users land to evaluate the viability of joining the flock.
Does a decrease in traffic also represent a recession in new user registration and retention?
In April, Nielsen released a study that observed over 60 percent of new Twitter users failed to return the following month, creating a retention rate of only 40 percent. Facebook and MySpace retention rates were twice as high during their phases of dramatic growth and only continued to escalate to the nearly 70 percent.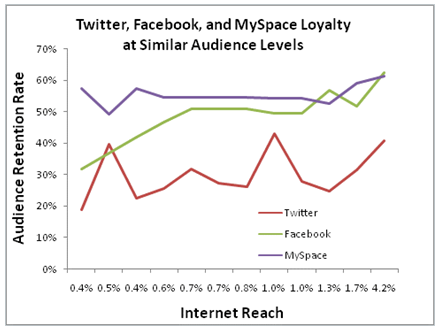 So what?
Perhaps Twitter just needs a little help crossing the chasm.
While on stage at Web 2.0 Summit, Evan Williams vowed to overturn the descending movement within the next few months. In just a few short weeks, Twitter rolled out a series of new features that enliven the experience at Twitter.com. With the release of Lists and List Widget services, people can now productively curate a more meaningful experience for themselves and others. The second announcement in the lineup of new features also included a friendlier framework for retweets to help unclutter the tweet stream. Twitter also included a caching service so that while the page is sitting idle, it counts how many tweets await a refresh.
It goes back even further however.
In July, Twitter redesigned its home page to give new visitors something new to provide a frame of reference, expectation setting, and also a lens into the conversations populating the pioneering micro cultural center. The introductory page also placed an emphasis on search, the very functionality that helped Twitter earn prominence among core users. The intention is to introduce new visitors to conversations that are related to the keywords that are important to them. As the site homepage now reads, "Share and discover what's happening right now, anywhere in the world."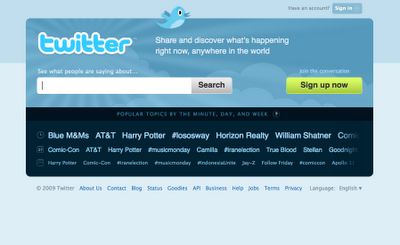 Also in July, Twitter rolled out an instructional 101 series designed to help users create a strategic and effective presence as well as spark and foster a collaborative community in the ever-maturing Twitterverse.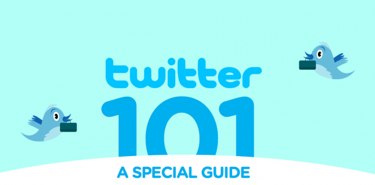 Co-Founder Biz Stone explained the rationale behind the creation of the guide,
Many are seeing a wide variety of businesses using Twitter in interesting ways to create value for customers and consumers. As a result, we're often invited by businesses and organizations to talk about Twitter and how it can be used to better engage with customers. The results demonstrate how customers are getting value out of Twitter and suggest techniques businesses can employ to enhance that value.
To truly fathom the significance and meaning of visits to Twitter.com, we have to consider that the real growth opportunity for Twitter lies in its ability to attract AND retain new users. Twitter must complement its engineering efforts with experiential architecture to more effectively communicate its relevance and significance to new users.
The problem isn't publicity.
Every day, millions of people are introduced to Twitter through traditional media, online chatter, and business marketing campaigns.
In July VMS, a media intelligence company that monitors news coverage on television, radio, newspapers, magazines, and the Internet, estimated that Twitter received $48 million of free media coverage in June 2009 alone. Online, Twitter received 2.73 billion impressions, with Television contributing to 57% of the PR value, newspapers 37%, and magazines 5%.
So where is everyone going?
If Twitter is truly to become the leading indicator for the "pulse of the planet," perhaps it needs to go back to the beginning.
In these analyses, we can unearth not only the reasons for the declination, but also the necessary signals to reverse the trend. Everything starts with productive research that begets innovation in both features and experiences.
It's as simple as asking the right question of its users to shape participation and extend conversations. As you may have recently noticed or heard, "What are you doing" is now "What's Happening?"
It is a step in the right direction, but it is not nearly enough.
Remember, millions of prospects are introduced to Twitter daily and they're each wondering just what it is, what to do and why, and what's in it for them. When they hit the site to register, the words and images they encounter define whether or not they ultimately register and the initial people they follow determine whether or not they return and if so, how often and to what extent.
For mainstream users and also those within the early market majority, more can be done to share what they're missing and also why Twitter would be a much better community with their participation.
Today, new users are offered very little enticement to join. In fact, most must decipher the following passages in order to understand why they should join, "Share and discover what's happening right now, anywhere in the world" and "See what people are saying about…"
If they are so compelled, they can also click through to "about us." But as you'll see it's not designed to lure members.
The real issue is tied to next steps. What do potential users need to do next? As such, the opportunities for shaping experiences unravel with every click.
Many of us have forgotten what it's like to register, as our inspiration to do so was driven by other factors.
However, once someone clicks to "sign up", the series of events only leads someone to the crux of the service without shaping or inspiring expectations and engagement.
Find Friends

Follow Notable Individuals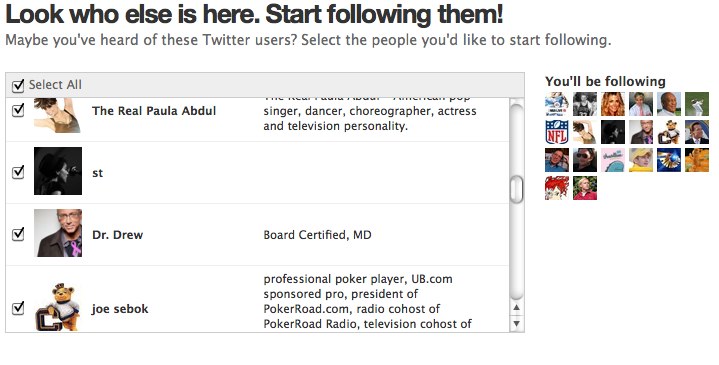 Tweet! Discover! Share!

With a billion dollar valuation, Twitter possesses the wherewithal to employ talented and creative design services to introduce helpful features and content. In doing so, Twitter will handhold prospects through the discerning value of Twitter upon reaching Twitter.com and continuing through to registration and ultimately participation.
Twitter has amassed an incredibly loyal and enthusiastic community that is willing and ready to align behind a common vision to redesign the Twitter experience for those who've not yet encountered or embraced it. Above all, value and potential are in the eye of the beholder. Twitter can only benefit from assisting new visitors in understanding the promise and prospect of following and driving conversations on Twitter in order for it to truly become the pulse of the Web. In the process, Twitter will find that they quite literally invested in the enhancement and value that defines the overall experience for everyone in the process.
Connect with Brian Solis on:
Twitter, FriendFeed, LinkedIn, Tumblr, Plaxo, Posterous, or Facebook
—
Click the image below to buy the book/poster:
pr pr+2.0 pr2.0 public+relations marketing advertising interactive social+media socialmedia brian+solis social media media2.0 media+2.0 2.0 smo social+media+optimization marcom communication publicity advertising expert interactive spin brand branding guru social+architect